Located 30 miles West of Route 66, this stunning example of a Lustron Home, which reached their peak popularity during the height of the Mother Road's glory days, is one of the most unique nostalgia lodging options you'll find along The First Hundred Miles!
The two-bedroom all-steel house, located at 315 W. Main St. in Grand Ridge, IL, features the distinctive porcelain-enameled steel panels of Lustron homes, and can be rented out for $145 plus fees per night through the online lodging broker, Airbnb.
It's one of 2,500 of the houses built to house the families of servicemen discharged after World War II. Most of the homes are still standing and 50 are on the National Register of Historic Places.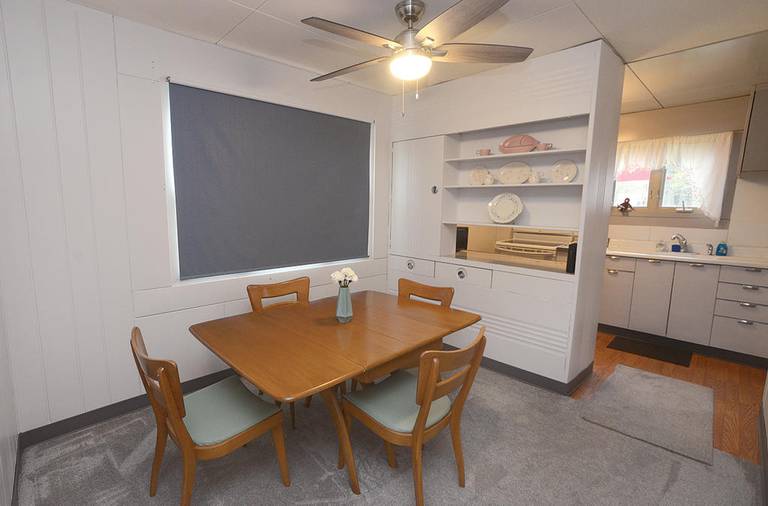 They were designed by Carl Strandlund (1899-1974), an inventor born in Sweden who grew up in Moline. The kit homes of some-3,000 pieces were shipped to their sites and assembled on cement slabs.
Lustron homes first started going up in 1948. But when Strandlund's plant in Columbus, Ohio, could not keep up with its projected production, the financiers foreclosed and operation ceased in 1950.
The "Surf Blue" Lustron Home in Grand Ridge is a "Westchester Deluxe" model believed to have been built in 1950, said Karen Meagher, who bought the house with her sister, last year.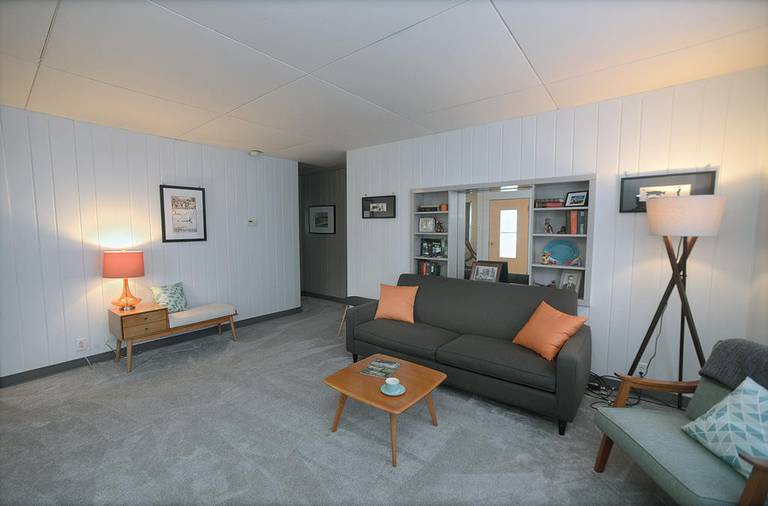 "We grew up five houses down from it and we always just loved it because it was so adorable," she said.
When it went up for sale last year the sisters discussed buying it.
"We knew the previous two owners who had lived there until they passed away," Meagher said.
"We thought 'If we don't get this now we may never get a chance.' So we put in a bid and got it." The sale price was just over $62,000.
"On a whim we thought people might want to rent it, so we put it on Airbnb to see if we would get any nibbles and it's been well received," she said.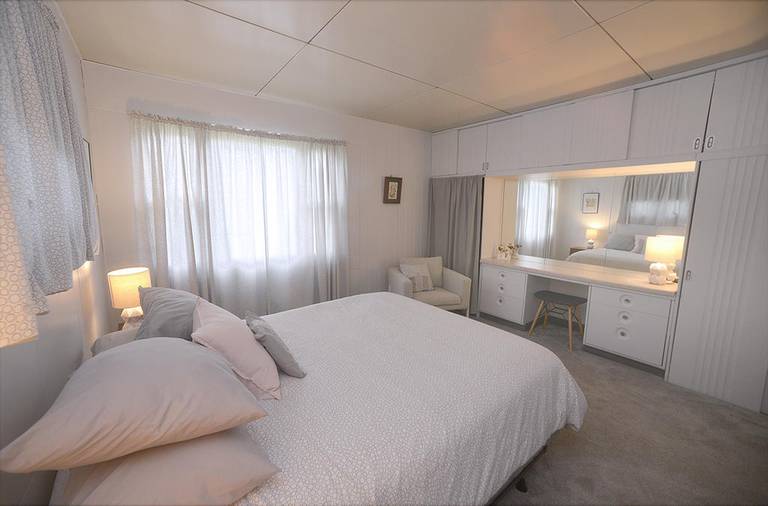 First they did some fixing up. There was a new electrical service installed and new carpeting throughout. The stainless steel sink was replaced with a more period-correct white enamel model.
"One room had been painted pink," Meagher said. "We just couldn't deal with that so we painted it a nice neutral color."
The bathroom also was updated. The original tub remains but the toilet and sink are new, as well as the wood door. Lustron homes feature pocket doors, but the original bathroom door had become inoperable and was replaced with an accordion door which did not offer full privacy.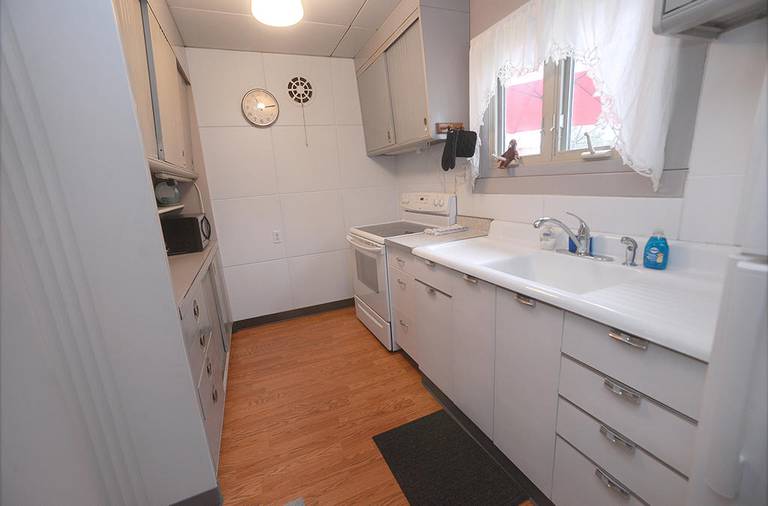 "Other than that everything else is pretty much original," Meagher said.
The home has been decorated with mid-century furniture that match's the era the house was built.
Most of the guests have been visitors to Starved Rock State Park. But there also are locals who rent the house to accommodate overflow guests in town for family events.
To rent the Grand Ridge Lustron home visit airbnb.com/rooms/25429578