The First Hundred Miles of Route 66 is home to a number of unique communities offering exciting attractions, delicious dining and comfortable lodging options. This week, we'll be highlighting the city of Lockport, located just one mile east of OLD US RT 66 (Rt. 53) on US RT 7, south of Joliet.
Unique Location
Just a drive through their downtown and you can see that Lockport is deeply seeded in history. Founded in 1853, it's had a long relationship with two historic transportation routes: OLD US RT 66 and the Illinois & Michigan Canal. Both played a vital role in the development and success of the city. You can still stroll, shop and dine in Lockport's downtown 'Oldtown' amidst it's restored turn of the century buildings. A vibrant small town with world class dining, we guarantee you'll love Lockport!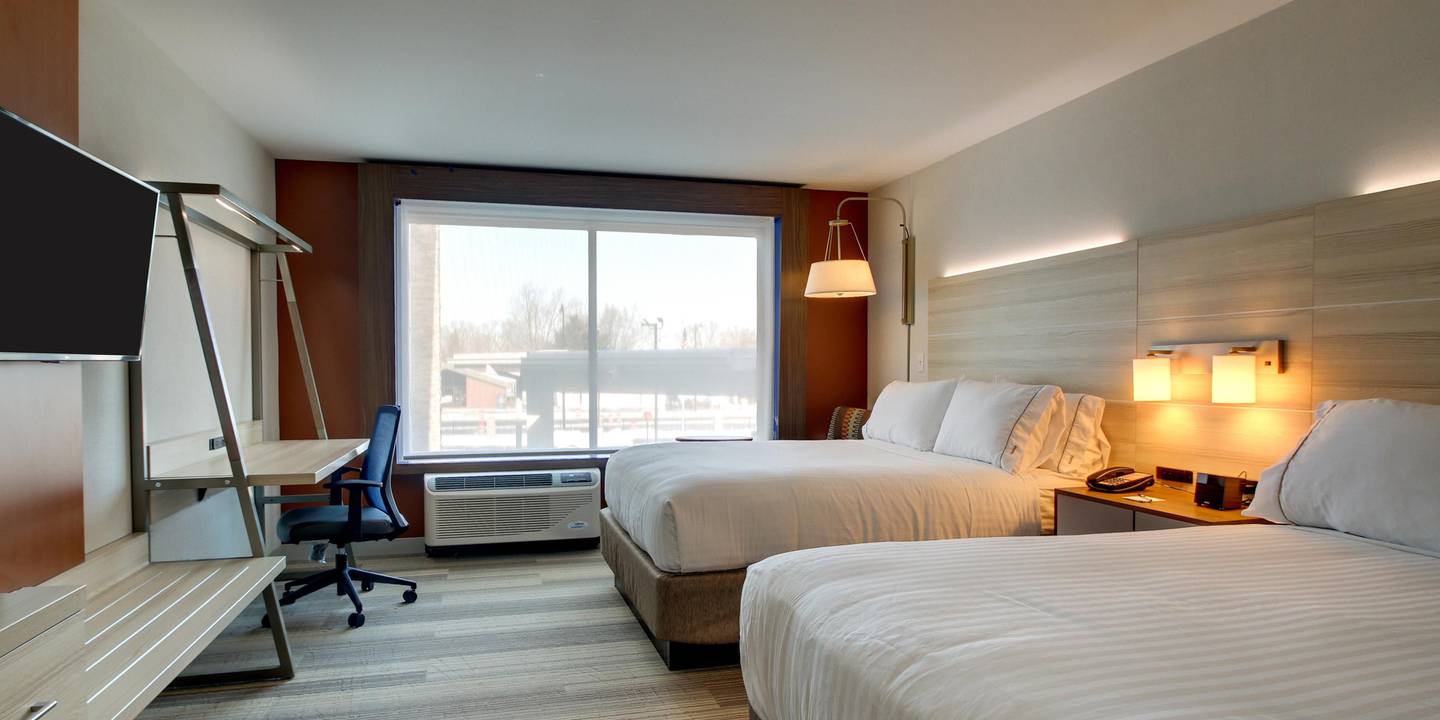 Stay
Lockport's first hotel, the Holiday Inn Express and Suites (16223 W 159th St, 815-306-1200), offers impeccably decorated rooms, a complimentary hot buffet breakfast and indoor pool. This all-suite property provides the luxury level you've come to expect from the IHG brand. Conveniently located just east of downtown at US RT 7 and I355.
Step back into the 1940′s at the Hamilton House Hideaway Bed & Breakfast (1629 S Hamilton St, 630-343-9491) where the sign says, 'You Make Both'. Historically appointed, enjoy a slice of true Americana along The Mother Road. Rental includes the entire house and can sleep up to 7. A real change from the norm at affordable pricing.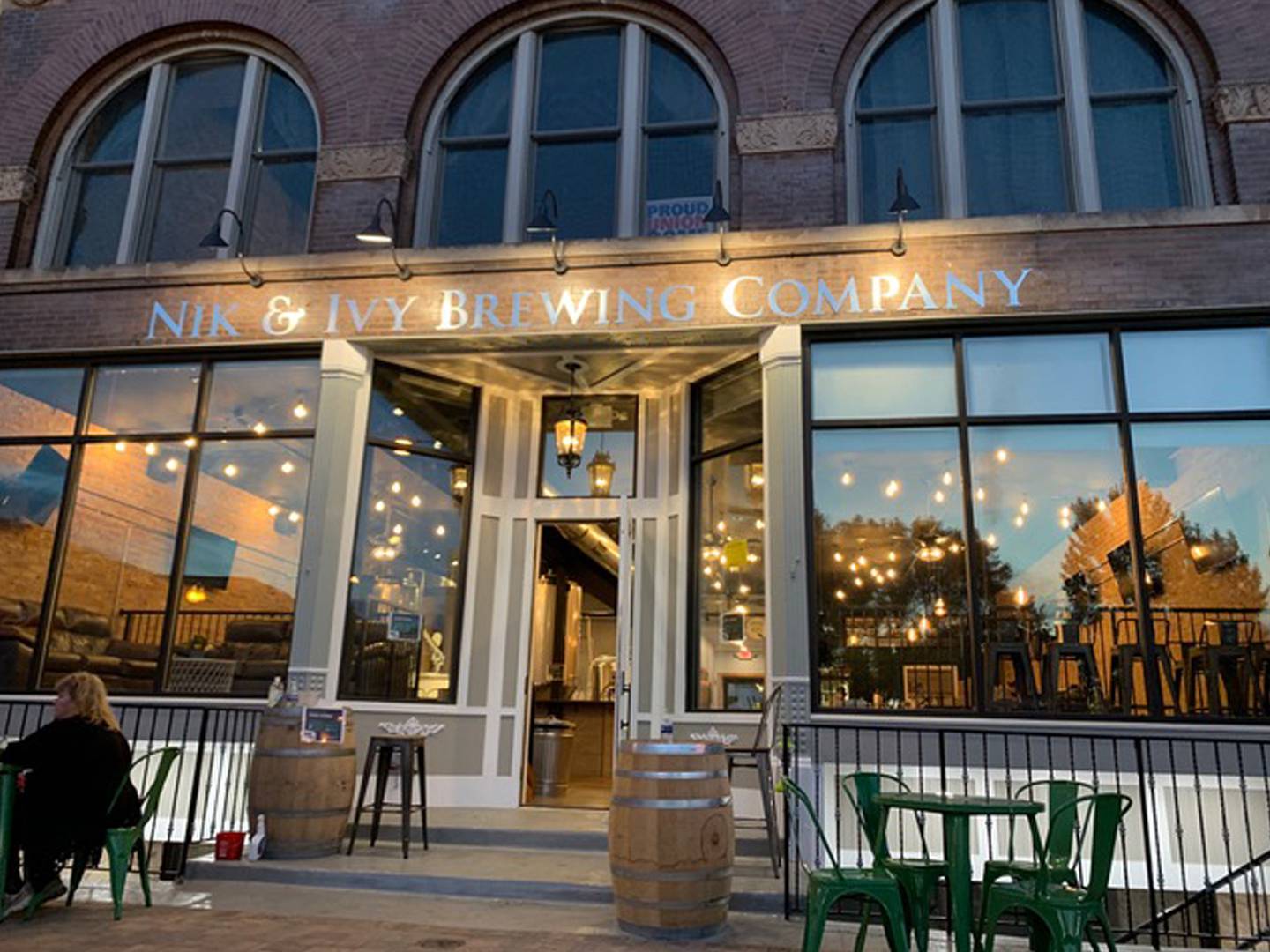 Dine
You'll be pleasantly surprised by the world class dining options that await you in Lockport. Garnering 4–5-star reviews in Chicago's dining publications, Lockport restaurants rival even the finest big city offerings. Start at the top by making your way to Tallgrass Restaurant (1006 S State St, 815-838-5566). Look for the restored red brick row house and you know you're in for a treat. This set-price French cuisine restaurant is popular, so you'll need a reservation if you want to experience everything that Tallgrass has to offer.
For a casual but up-scale experience, head over to the Lock & Mule (1025 S State St, 815-526-0825). Part of the Tangled Roots Brewing family of restaurants, L&M boasts their own on-site brewery which means 20 vat-to-tap beers for you to enjoy. Try the wood fire grill specials like Beer Can Chicken and roasted shishito peppers. Farm-to-Table sustainable, approachable food.
Across the street you'll find the Stagecoach Saloon (1028 S State St, 815-524-7474), which boasts a 'Wild Menu' featuring 'rabbit, boar, venison, bison and even snake!' And you can chase it all down with over 200 brands of liquor or 16 craft drafts on tap all housed in a beautifully restored, turn of the century building.
Craft beer enthusiasts should pay a visit to Nik & Ivy Brewing Company (1026 S State St, 815-524-4857) is for you. With thirteen fresh beers on tap and even more in cans, you can experience what the locals have to offer. Hungry? Then take advance of free delivery from nearby restaurants offering an array of cuisines. Everybody will walk away satisfied from Nik & Ivy's.
For a delicious meal in a beautiful setting, enjoy Public Landings Restaurant on the main floor of the historic Gaylord Building (200 W 8th St, 815-838-6500). Reviews include raves about the '…duck, meatloaf, pork chops and salmon….' Clearly there is something here for every traveler's taste!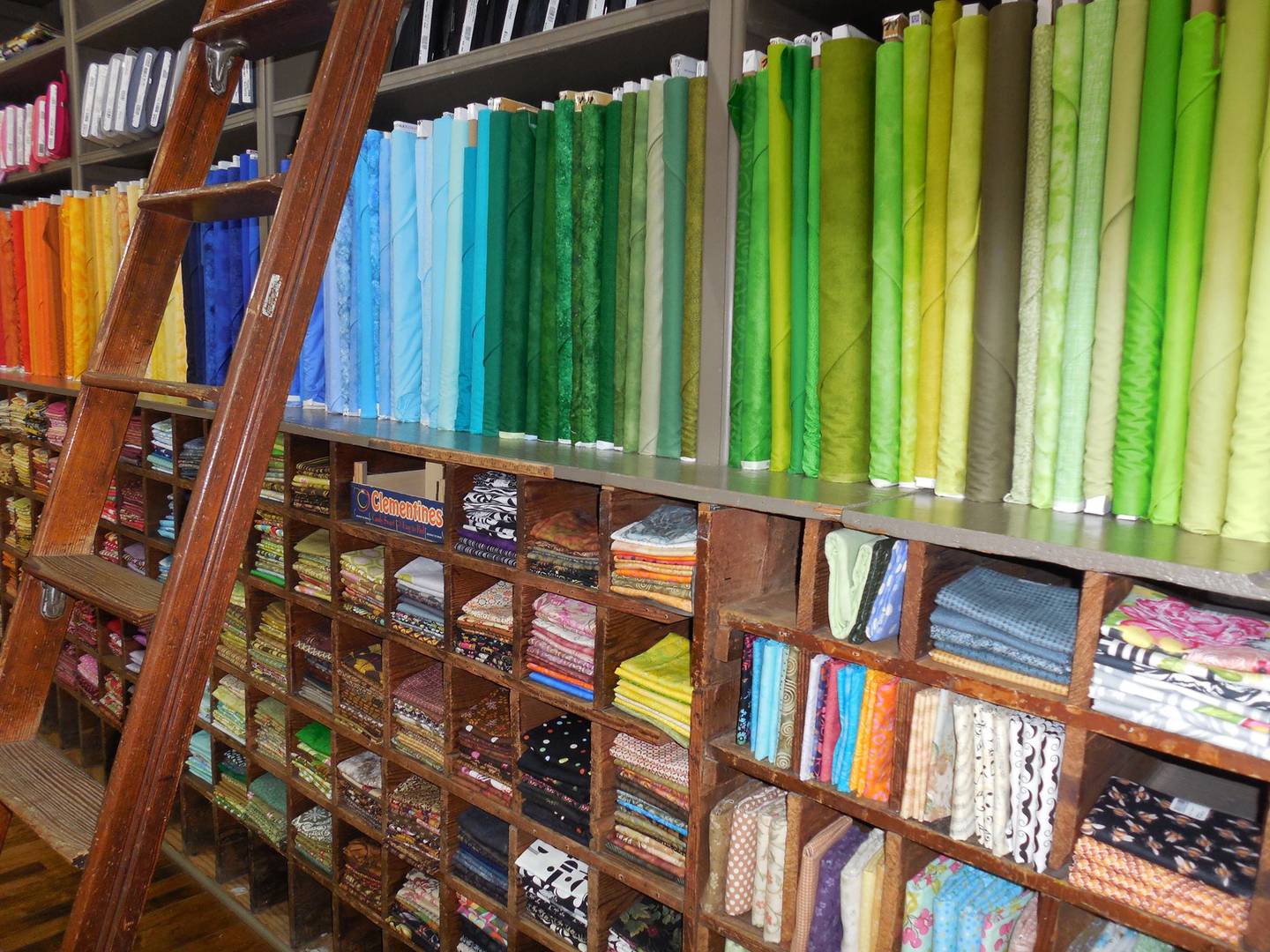 Shop
For a truly cultural experience where you can actually purchase the fine art on display, visit Gallery Seven located on the 2nd level of the historic Gaylord Building (200 W 8th St, 815-483-4310). Featuring all mediums including photography, handmade jewelry and ceramics, check them out online for a current lineup of shows, exhibitions and events.
For a sweet shopping experience, stop in at Hollingworth Candies (926 N State St, 815-838-2275). Started by a local mom in her kitchen, Margaret Carlson soon became famous for her homemade English Toffee and the rest is history. Based on their motto 'pure ingredients, pure indulgence, pure bliss' results in melt-in-your-mouth confectionaries. Buy at the store or ship anywhere in the USA.
If there's a quilter in your car (you know there is), then head on over to Thimbles (940 S State St, 815-836-8735). With over 3,000 bolts of fabric, and a wide selection of books, patterns and notions, no wonder it was named one of the TOP TEN quilt shops in America by Quilt Sample Magazine. Quilt lessons, advice on technique and reasonable prices makes this a unique stop along the Mother Road.
If you are on a quest for the inner you, then check out Rock Soul Love (108 MacGregor Rd, 779-206-8947) featuring over 400 types of crystals and minerals. Cool jewelry, clothing, incense and antiques round out their eclectic selection. For a complete schedule of meditation events, gong washes and Tai Chi workshops, visit them online at RockSoulLove.com.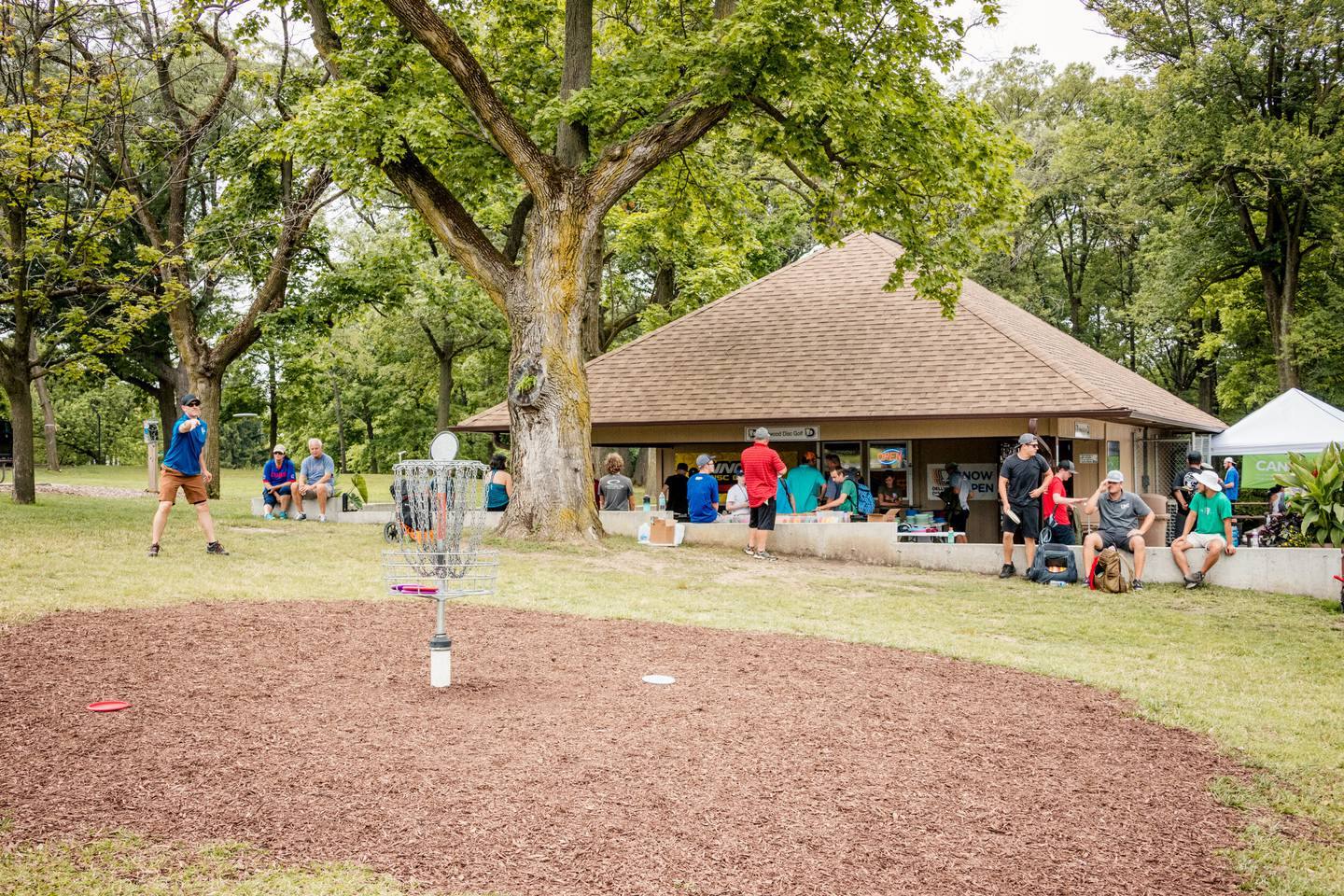 Play
For a great American experience, visit the Midwest Soarring Foundation Cultural Center (133 W 13th St, 773-585-8613) dedicated to the conservation and traditions of Native Americans lifeways and their connection to nature in our modern world. Check out their calendar of events at midwestsoarring.org for community picnics, solstice celebrations and nature discussions. Everyone is invited!
Looking for some fun outdoor activities? Then Legacy Adventure Park (2807 Canal St, 779-279-9838) is your place to be! Located on over 66 acres, they offer low impact paintball, laser tag, Air Soft and archery tag. For the less aggressive in your pack, enjoy miles of running trails and access to Dellwood Park and the Illinois & Michigan Canal Trail.
While you're in the area, try your hand at Dellwood Disc Golf at The Canyons (309 Dell Park Ave, 815-756-0607) rated one of the Top 10-disc golf courses in the world! Great pro shop has everything you need for a successful game. Download golfing and spectator guides, as well as a pdf of the 27-basket course in advance at DellwoodDG.com.