Along The First Hundred Miles of Route 66 you'll find the Old Log Cabin located at 18700 OLD US RT 66 (and North Aurora Street) in Pontiac, Illinois. Open Mon-Sat from 7am-2pm.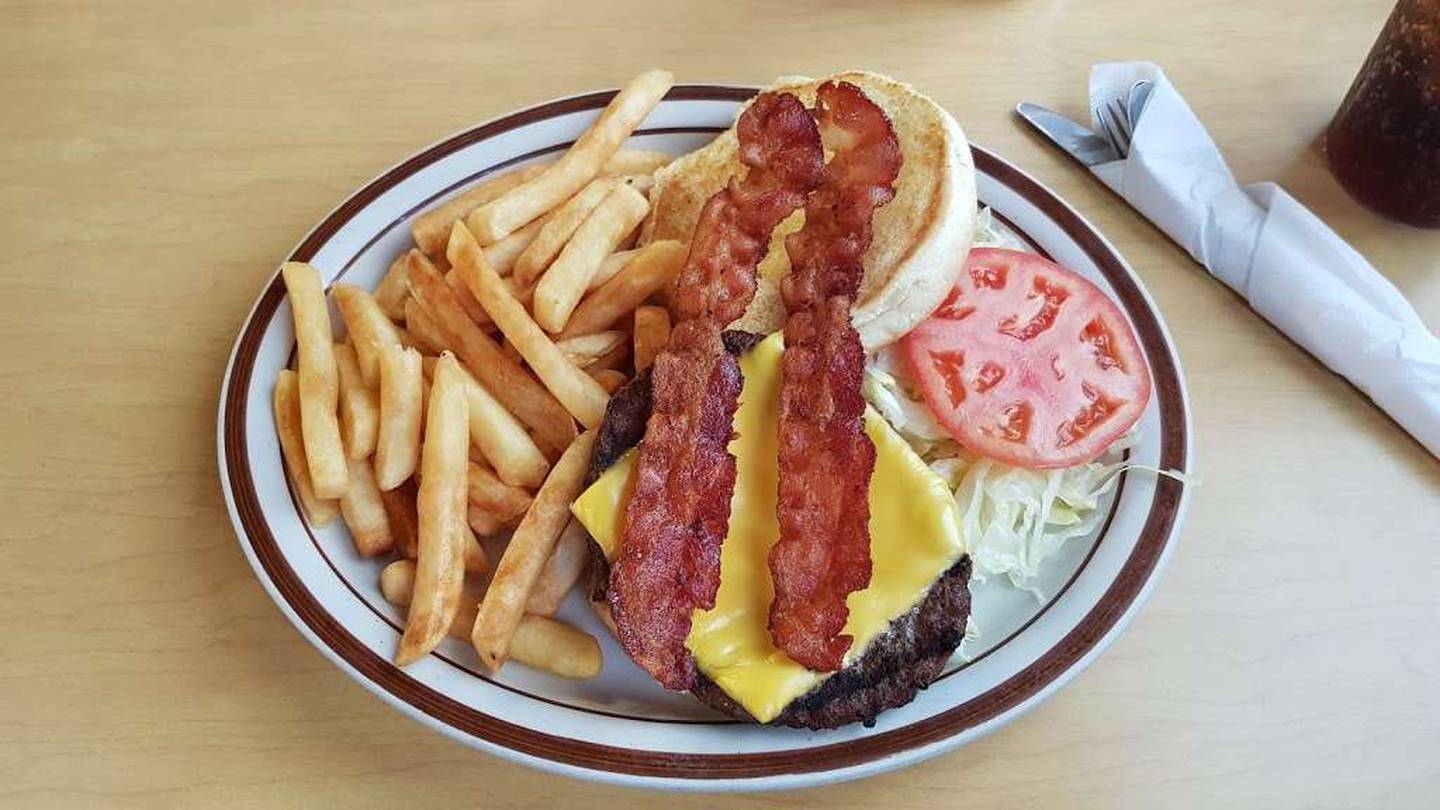 Big groups can enjoy their 'Bus Menu.' For a flat fee, your band of travelers can select from pork chop, chicken or ½ lb. cheeseburger sandwiches. Tossed salad, green beans and hash brown casserole round out the sides.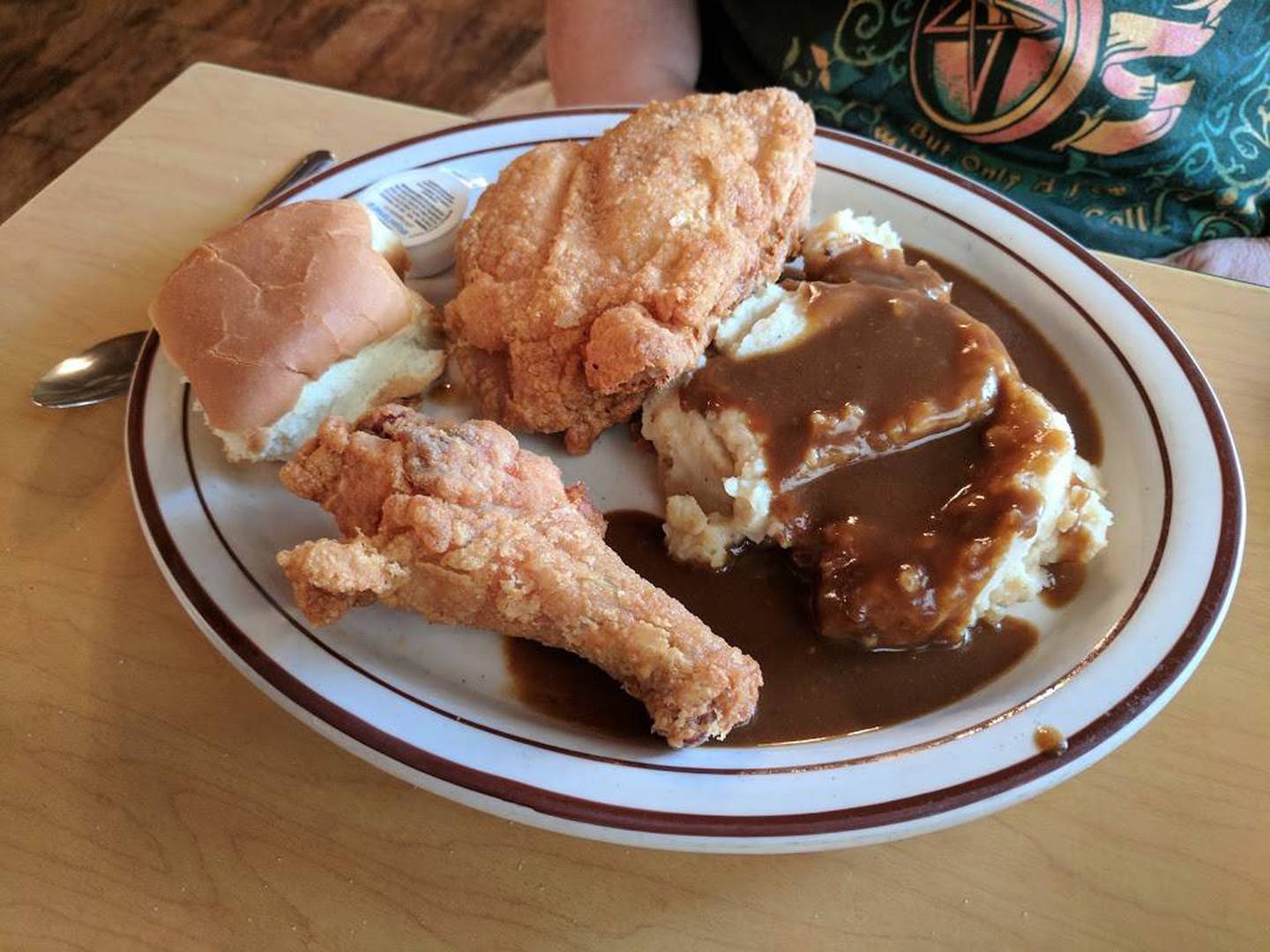 Beverage plus dessert too; apple crisp or peach cobbler ala mode! Book at least 60 days in advance to secure this great deal for your group by calling 815-842-2908.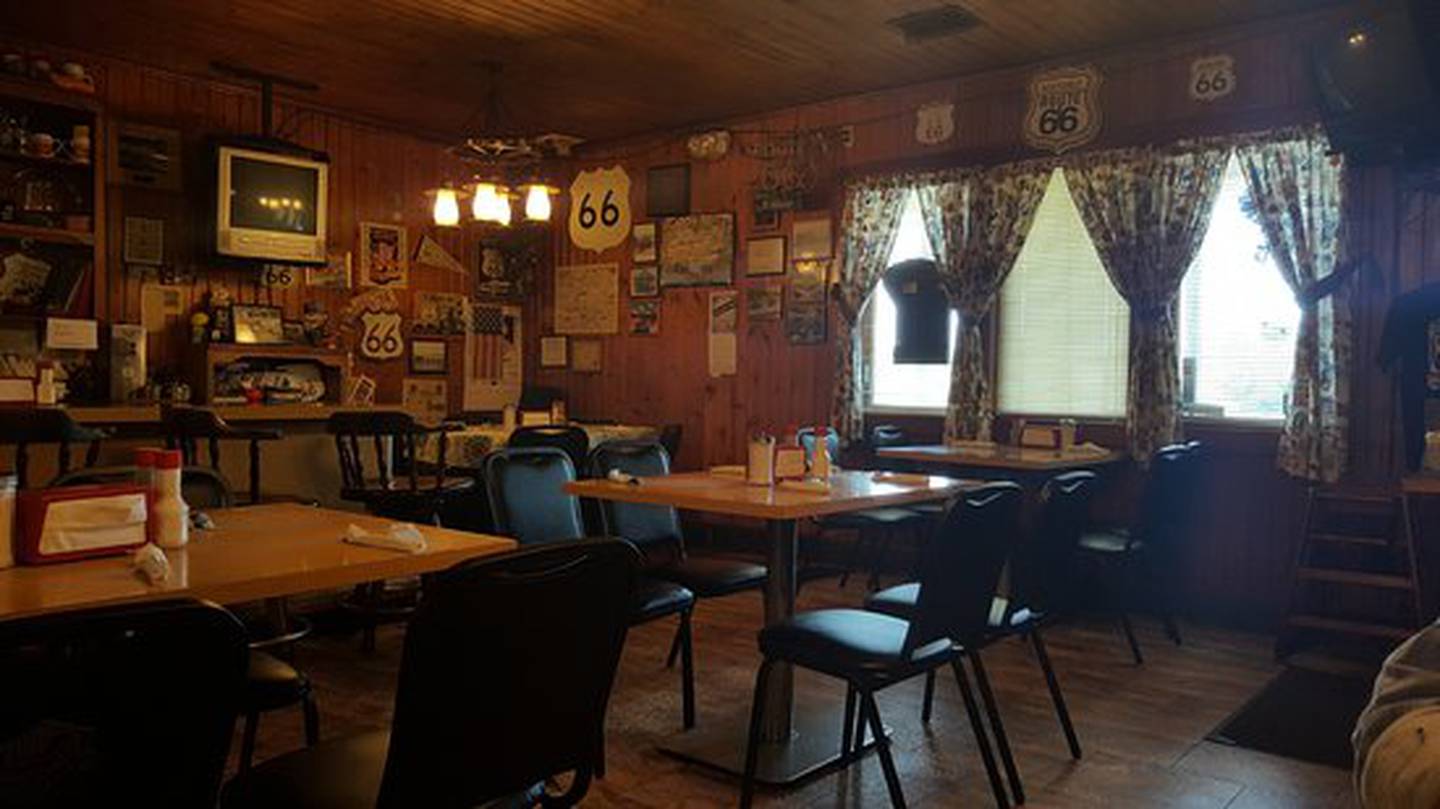 Visit them online and view the full menu in English or Chinese at Route66OldLogCabin.com. Full bar, always delicious, families welcome. Interpretive Route 66 kiosk outside.
Old Log Cabin
18700 Historic U.S. 66
Pontiac, IL 61764