Along The First Hundred Miles of Route 66, you'll find no shortage of jaw-dropping museums. Ranging from world-renowned art galleries to vast vintage automobile collections, these exhibits offer more than just a chance to get out of your car and stretch your legs. They provide a crucial look at the lasting legacy of the Mother Road and the cultural impact these Illinois institutions have had on the world.
Many of these museums offer free days and 'skip the line' advance tickets, so make sure to check out their websites for hours and special events.
The Art Institute Of Chicago
111 S Michigan Ave, Chicago, IL
Before you start your trip on the Mother Road, pay a visit to the mother of all art museums: The Art Institute of Chicago. Conveniently located near the historic starting point of Route 66, this bucket list worthy museum boasts thrilling special exhibits and a fantastically large permanent collection, featuring such significant works as Edward Hooper's 'Nighthawks', Grant Wood's 'American Gothic' and Georges Seurat's masterpiece 'A Sunday Afternoon on the Island of La Grande Jatte'.
Flanked by it's famous Iron Lions, one of the most popular photo-ops in Chicago, the AIC was founded in 1879 as both a museum and school. With over 300,000 works of art in their collection, you're almost guaranteed to spot a familiar masterpiece around every corner. While you're there, be sure to visit the museum's Modern Wing (which sports different hours and a separate entrance) to see cutting edge and thought provoking works.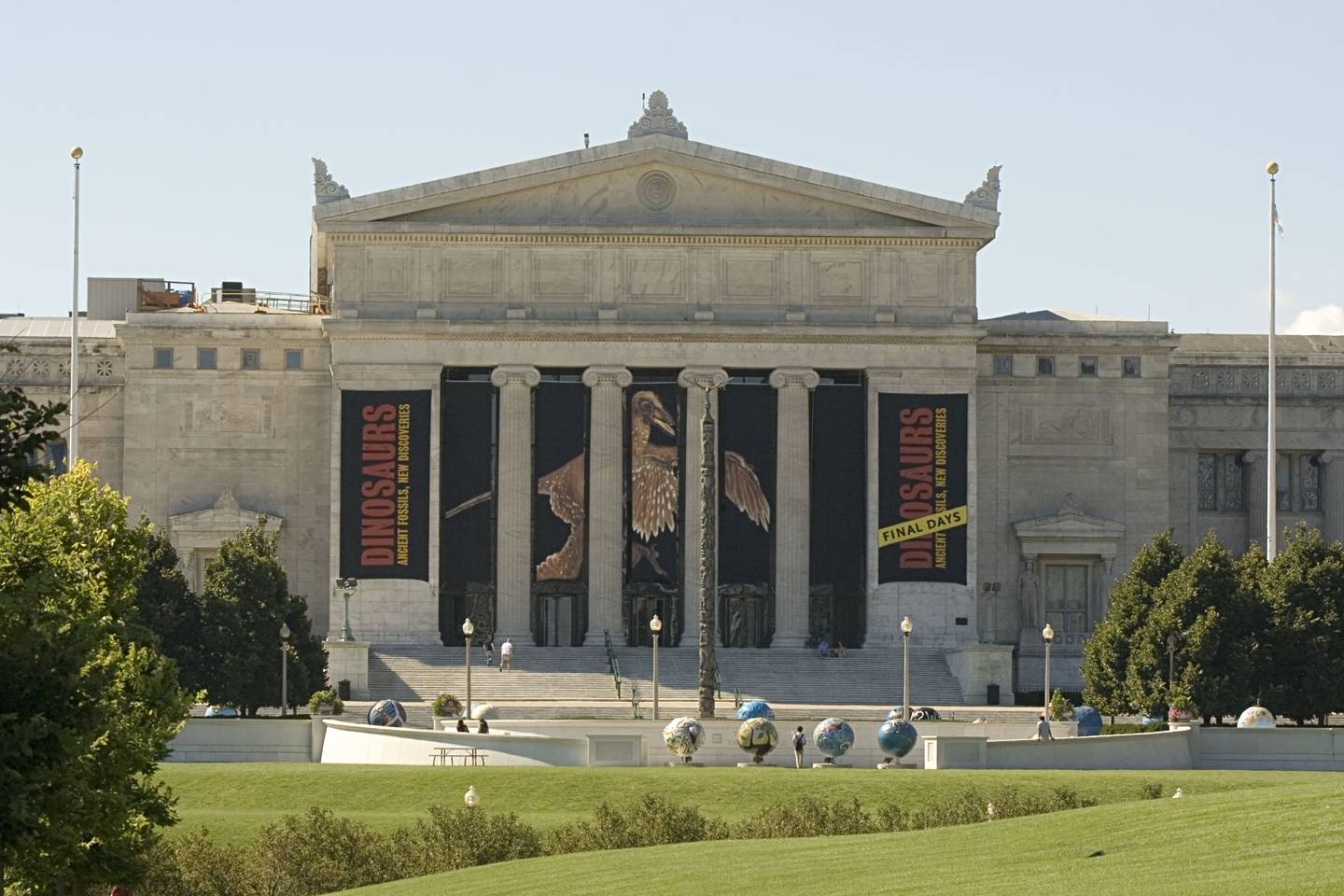 Field Museum Of Natural History
1400 S Lake Shore Drive, Chicago, IL
Want to come face-to-face with the world's largest tyrannosaurus rex? Plan a visit to Chicago's own Field Museum Of Natural History, where you can see the legendary dinosaur known as "Sue", up-close and personal. The museum's captivating exploration of our natural world starts before you've even purchased your tickets. In the entryway you'll be greeted with two fighting African elephants, dwarfed by towering dinosaurs.
Kids of all ages will cherish a chance to see these stunning life-sized natural history exhibits, and explore special limited-time exhibits like "The Weirdest Animals In The World ''. Conveniently situated on Chicago's Museum Campus, it's easy to add a trip to the famed Field Museum Of Natural History to your family's Route 66 experience.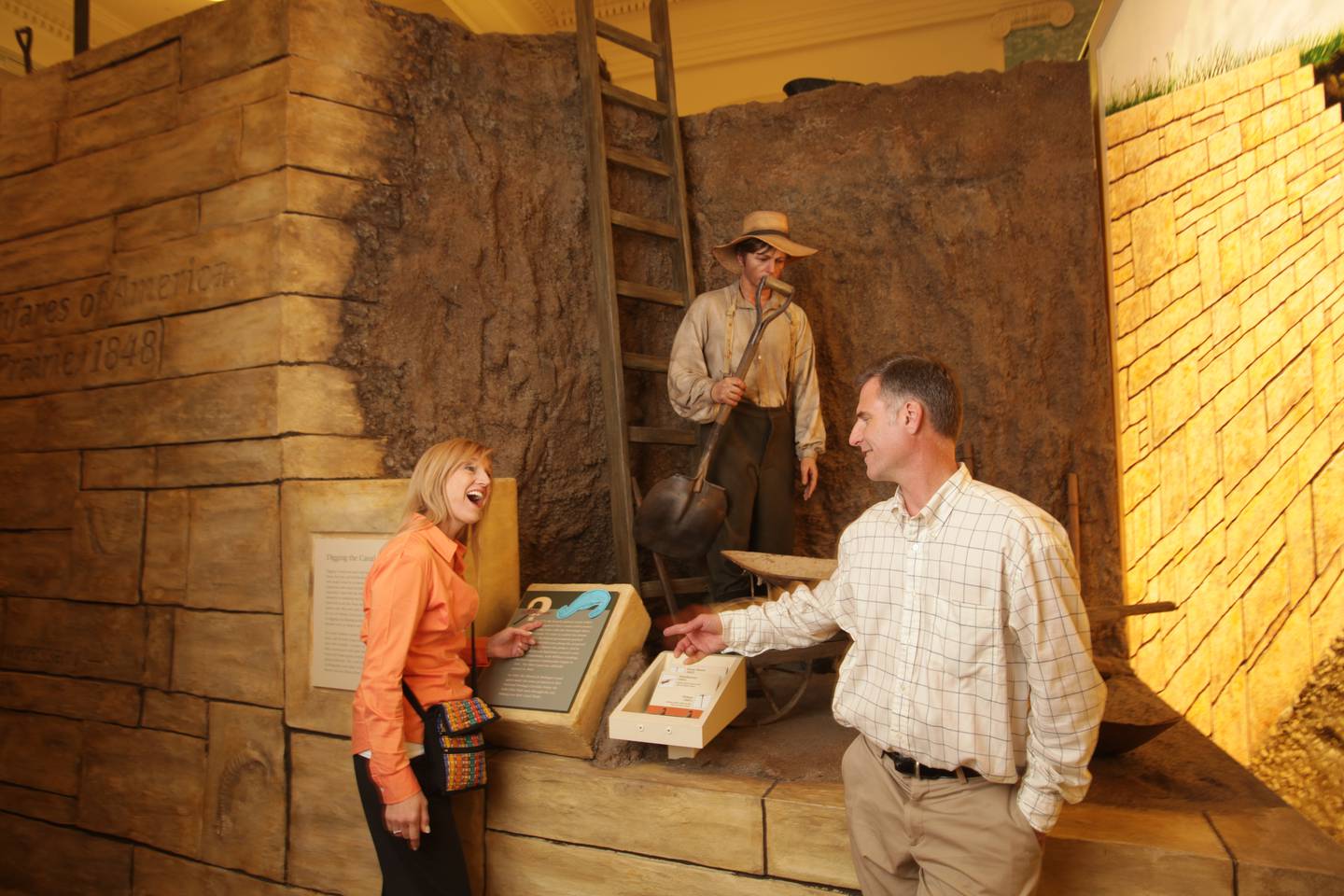 Joliet Area Historical Museum & Official Route 66 Welcome Center
204 N Ottawa St, Joliet, IL
The 1926-1939 alignment of Route 66 ran right through the heart of downtown Joliet, where it famously intersected the Lincoln Highway. Learn about these mighty early highway systems, and how they impacted the history and culture of the city, at the Joliet Area Historical Museum & Official Route 66 Welcome Center. This community museum was founded in 2002 "…to promote awareness, understanding, and preservation of the Joliet area's diverse history", and it delivers on that promise.
From a stunning two-story Apollo 11 exhibit featuring a Lunar Lander Simulator, to life-size replicas of 'The Blues Brothers' characters Jake and Elwood Blues, this eclectic museum has something for everyone on your road trip. Don't forget to visit the gift shop and load up on Route 66 memorabilia for all your friends and family. Open every day except Sunday, the Joliet Area Historical Museum and Official Route 66 Visitors Center is a must-visit destination for anyone looking to explore the history and artifacts of The Mother Road.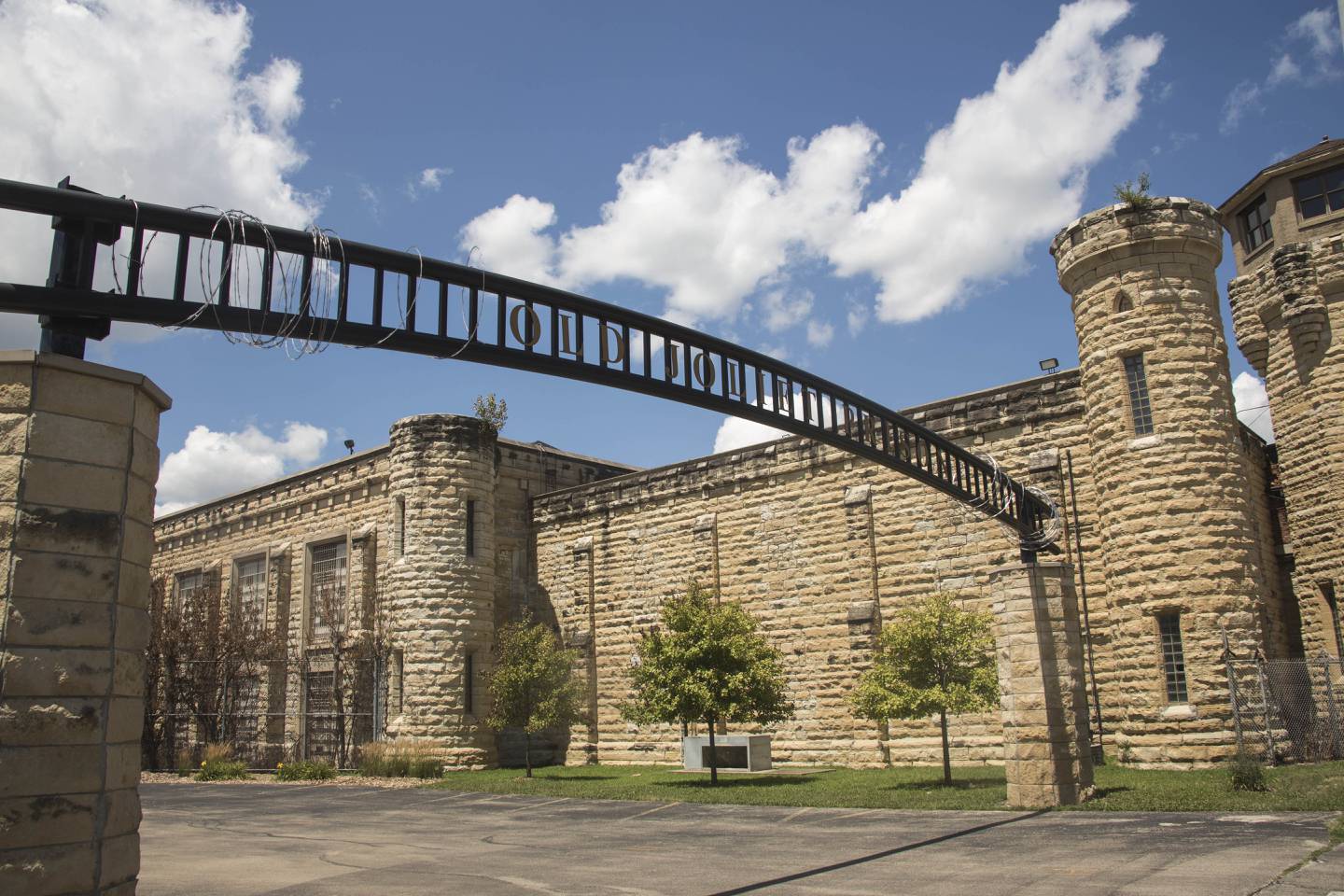 Old Joliet Prison
1125 Collins St, Joliet, IL
The Old Joliet Prison, which boasts one of the most famous building exteriors along Route 66, has been made famous by film crews and crime historians alike. Used as a filming location for the cult classic movie 'The Blues Brothers' and break-out television hit 'Prison Break', this former penitentiary continues to attract tourists and photographers, year after year.
During its days as an active prison, which stretched from 1858 to 2002, the Old Joliet Prison housed such infamous inmates as Richard Speck, John Wayne Gacy, James Earl Ray and Babyface Nelson, just to name a few. Now, the Joliet Area Historical Museum offers a variety of regular tours where you can snap photos, explore the building's storied history or join a paranormal investigation, in this spooky setting.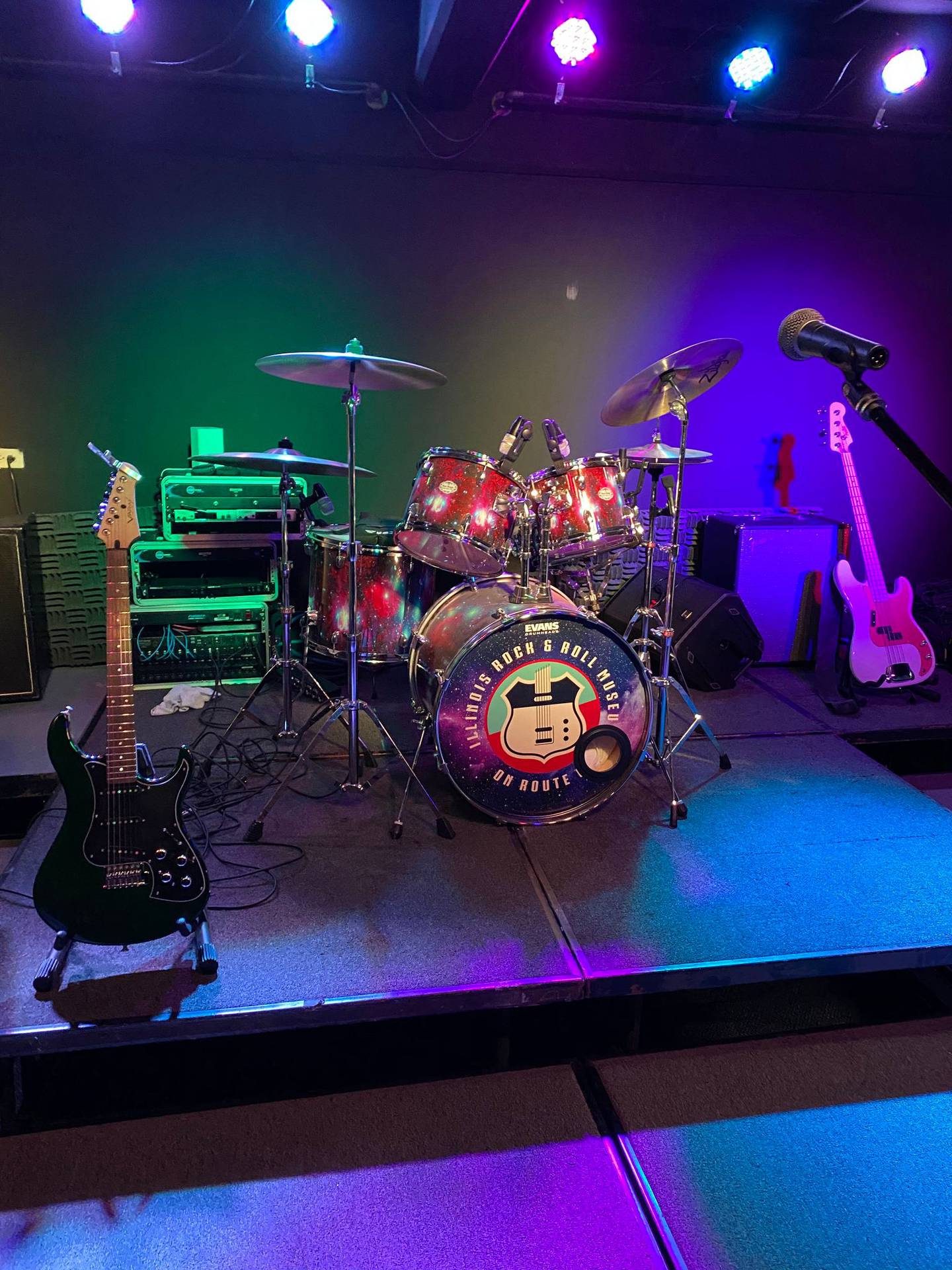 Illinois Rock And Roll Museum On Route 66 - Coming Soon!
9 West Cass Street Joliet, IL
Rock on down the road to The Illinois Rock and Roll Museum on Route 66, whose mission is to "…preserve the history of musicians and bands with ties to Illinois….". You'll recognize their list of honorees including the Class of 2020; Chicago, Cheap Trick, Muddy Waters, REO Speedwagon, Ides of March and blues legend Buddy Guy, just to name a few.
In this multilevel museum and performance space, you'll find interactive and educational exhibits that'll certainly make you nostalgic for the glory days of rock and roll. For special Hall of Fame and museum events, visit their website RoadToRock.org.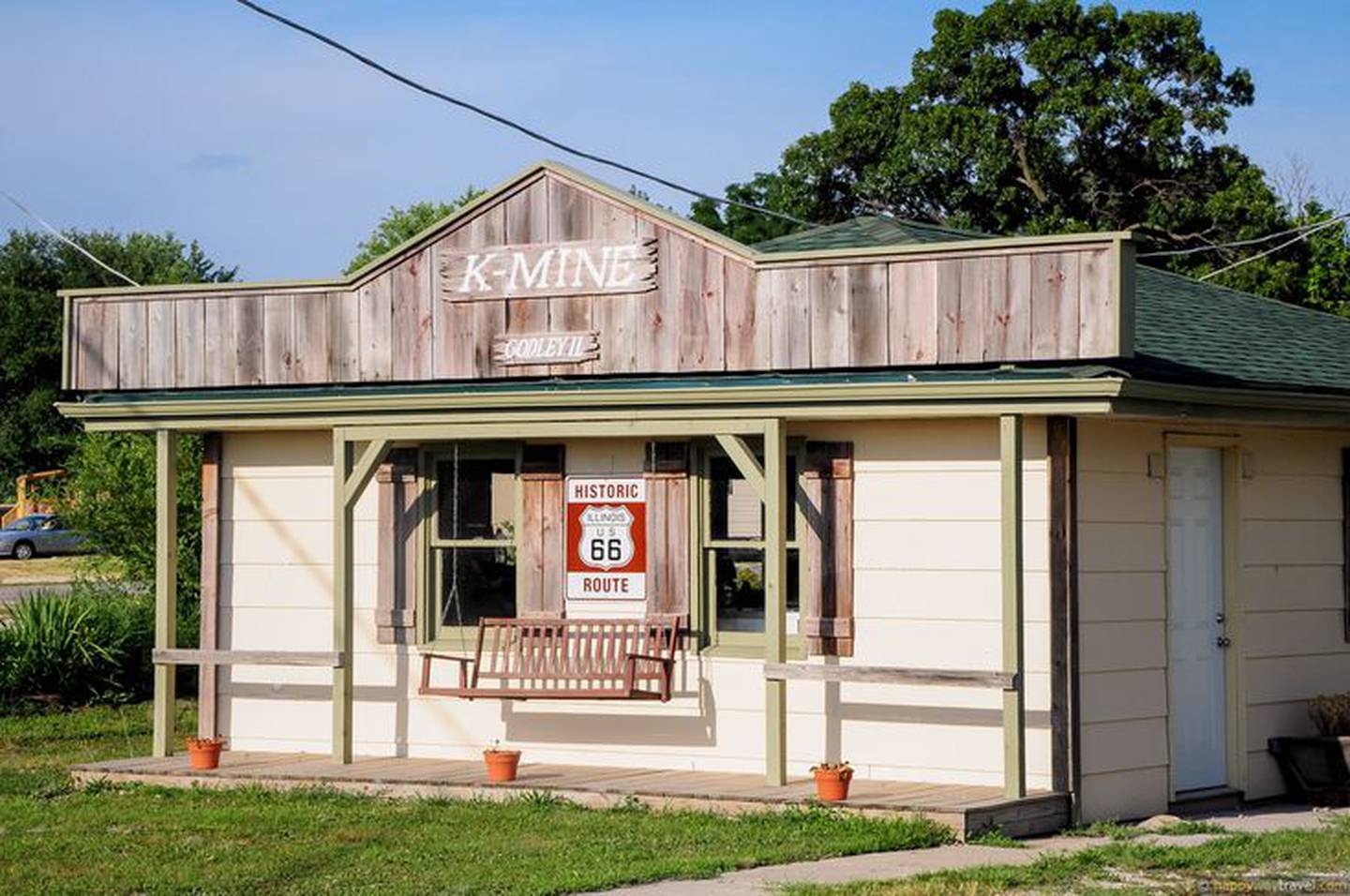 Illinois Route 66 Mining Museum
150 Kankakee Rd, Godley, Ill
The Illinois Route 66 Mining Museum is a hidden gem of pure Americana, located in the small Village of Godley. With only 600 residents, Godley was put on the map in 1864 by the discovery of 'black diamonds', which sparked the central Illinois coal rush.
A tragedy in 1883 resulted in the death of 74 men and boys, an event that played a major part in the formation of the United Mine Workers Union in 1890. This small, but fascinating, micro-museum is open to the public Monday, Wednesday and Friday from 9am to noon.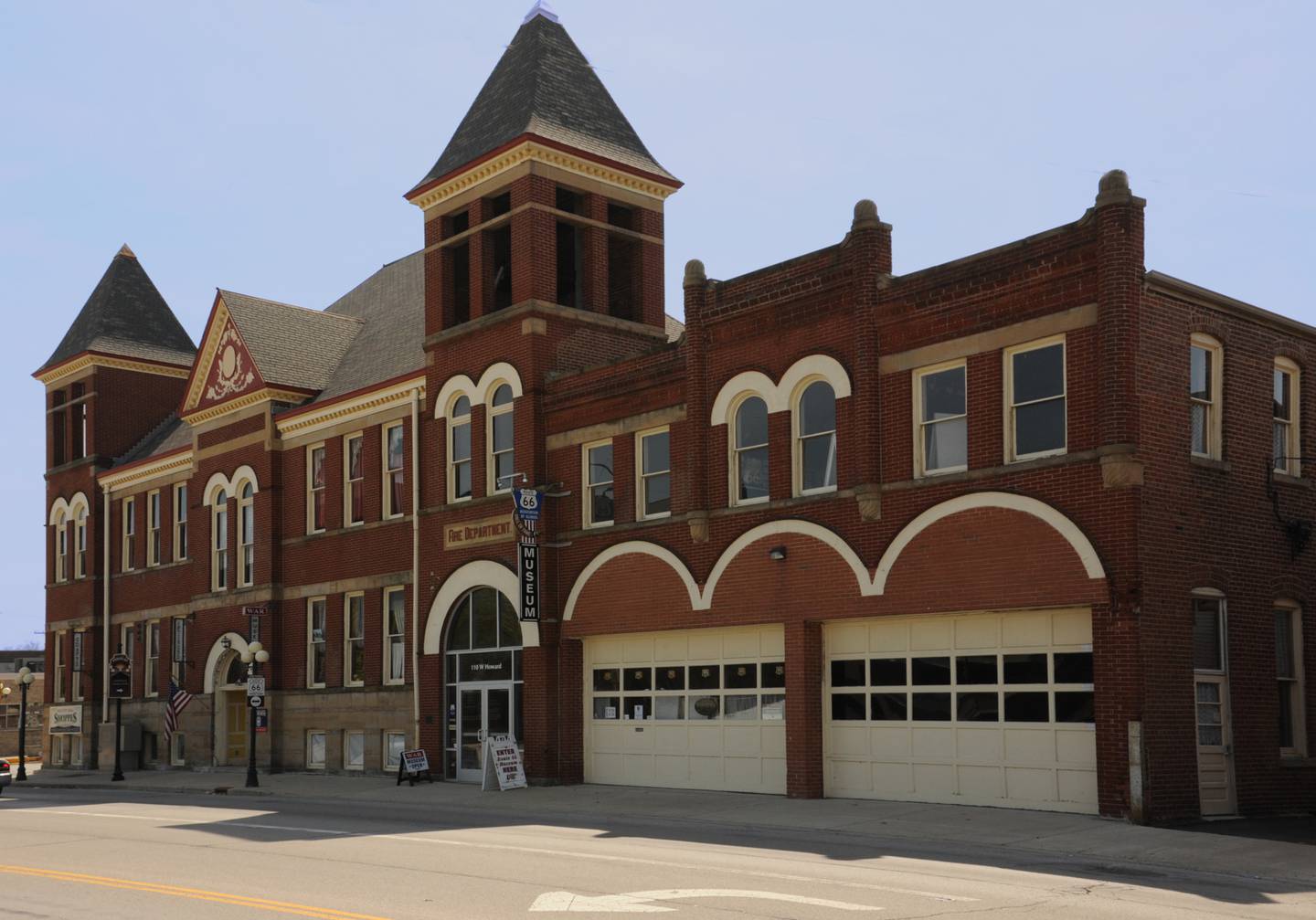 Route 66 Association Of Illinois Museum
110 W Howard St, Pontiac, IL
At the end of your First Hundred Miles trek, you'll find yourself in the small, but bustling, community of Pontiac. Home to one of the best Route 66 museums along the entire Mother Road, this expansive archive of 66 artifacts and ephemera is widely regarded for its vast collection of historical photos.
At this fan favorite museum, you'll find nostalgic relics from days gone by, vintage license plates, a VW bus with a connection to Disney's hit film 'Cars' and a spectacular two-story tall mural of a Route 66 shield, perfect for photo-ops. This is a can't miss location for travelers spending any time along Route 66.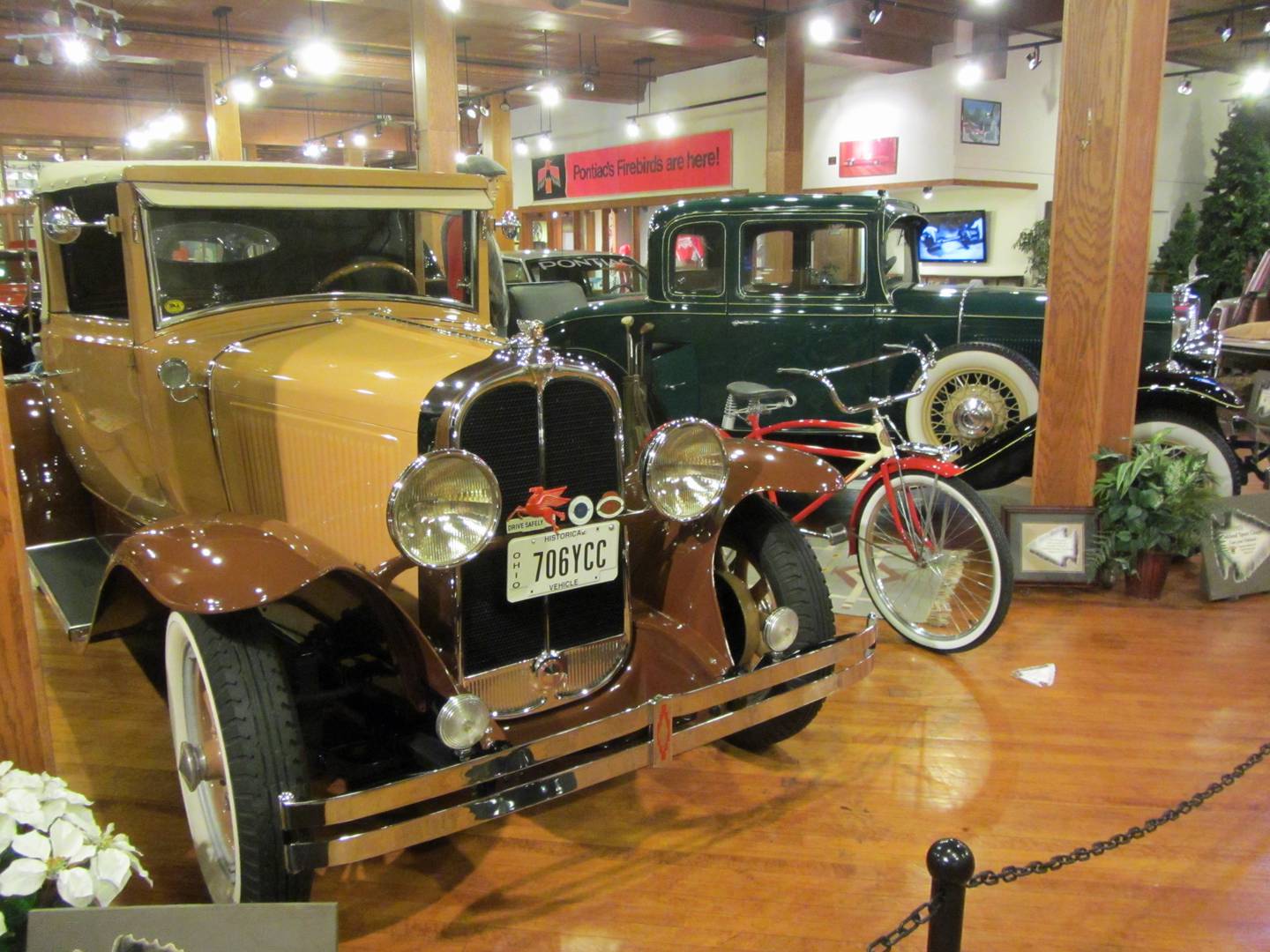 Pontiac Oakland Auto Museum
201 N Mill Street, Pontiac, IL
Visitors are astonished at the quality of the cars on display and the extent of the collection at Pontiac Oakland Auto Museum. You'll need about an hour or so to tour the vast collection of vintage cars, memorabilia and Pontiac Research Library housed in this sprawling downtown museum, located just a short walk away from the Route 66 Association Of Illinois Museum.
Admission is free, however, you can opt for a behind the scenes tour for just $5 a person. This special tour will give you the inside scoop on the history of these astounding automobiles and stories from knowledgeable guides. Open every day, the auto enthusiast won't want to miss a chance to see this fine collection.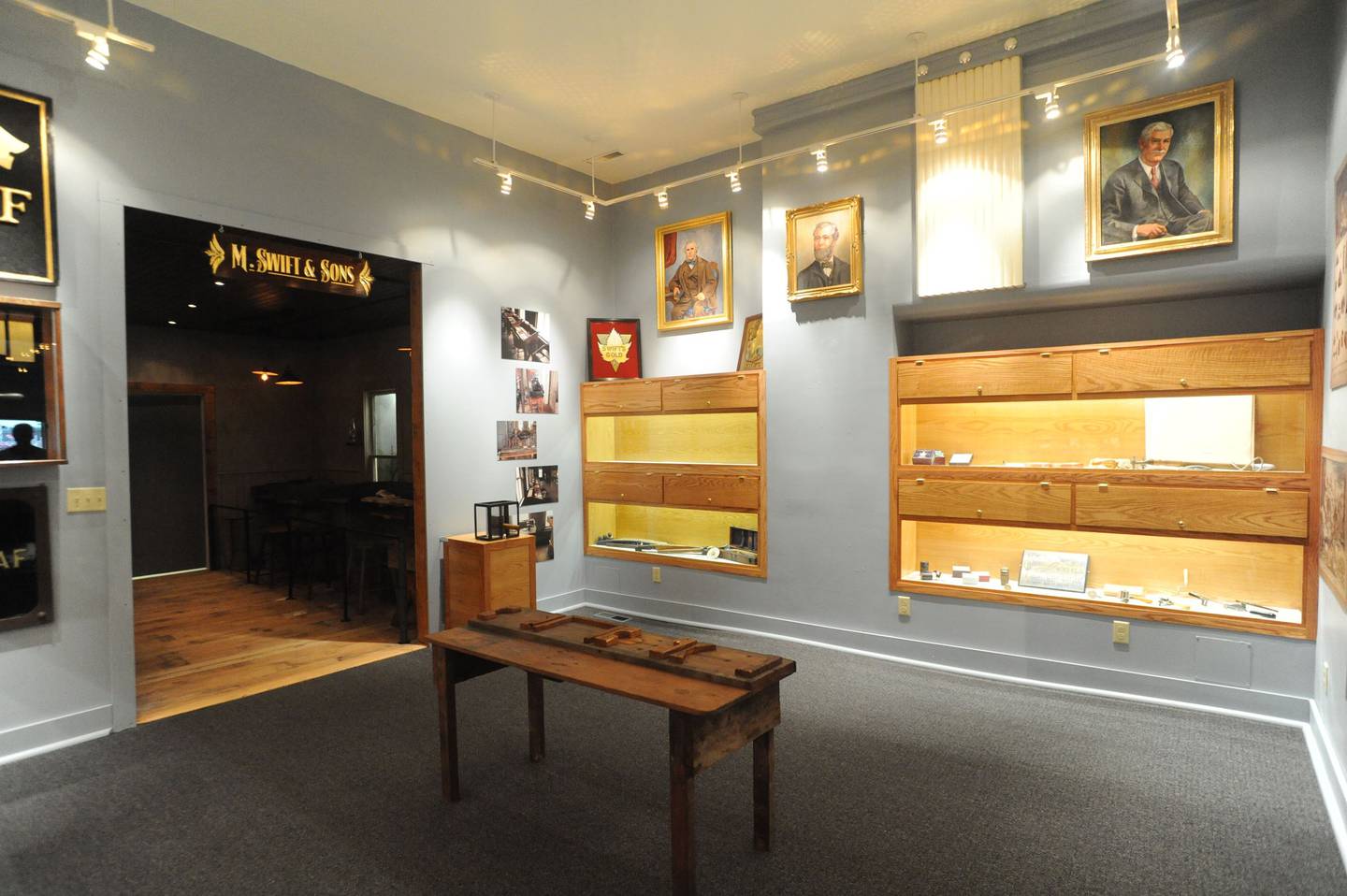 Museum Of Gilding Arts
217 N Mill St, Pontiac, IL
Take a step back in time to America's 'Gilded Age', when silver and gold leaf was all the rage. Gilding, a metal coating process that dates back to Ancient Egypt, is on display front and center at this unique downtown museum. This impressive collection of gilding artifacts features examples of the leafing process and detailed information on how it is manufactured.
Displays at this museum highlight the many applications for this technology throughout the ages, from architecture to decoration to preservation. A stop at the Museum of Gilding Arts is the perfect addition to your nostalgic trip along Route 66.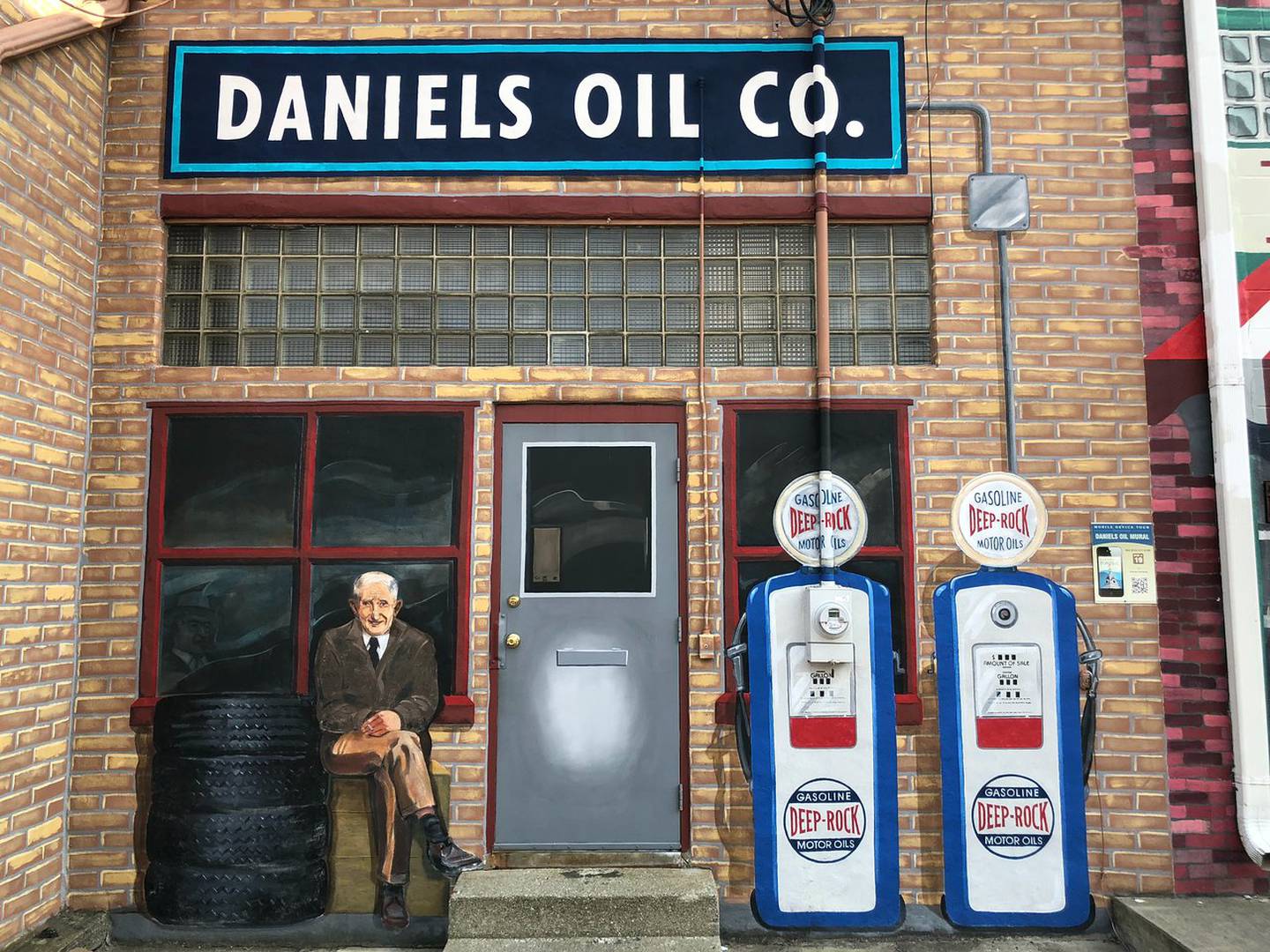 International Walldog Mural And Sign Art Museum
217 N Mill Street, Pontiac, IL
The graphic artist in your family will love the collection at the International Walldog Mural and Sign Art Museum. On display are the designs, working notes and storyboards from the International Walldogs, a group of mural and sign artists that have created larger-than-life public art installations all around the globe.
After visiting, stroll the streets of Pontiac and enjoy their twenty-three murals, eighteen of which can be credited to the talented Walldogs. Nostalgic in nature, these murals are all connected to Pontiac's past, with many directly related to its connection with Route 66. After visiting the museum and learning all about the Walldog's process, you'll love hunting down and finding these beautiful public works of art.