Sit back, relax and enjoy these six iconic throwback restaurants, all serving up large portions and satisfying hungry guests for decades. Dine in or carry out, you'll enjoy some of the best recipes handed down from generation to generation that the Route has to offer.
Eleven City Diner
1112 S Wabash Ave, Chicago, IL
The Eleven City Diner, a Chicago staple for deli standards and American fare, is the perfect spot to kick off your culinary roadtrip across The First Hundred Miles. This classic diner still offers old fashioned counter service, complete with a throw-back soda fountain serving up delectable egg creams and ice cream sodas. This historic red brick building features a selection of outdoor dining alongside it's impeccably decorated interior, complete with white subway tile and a unique blackboard menu. On the menu, you'll find in-house smoked meats, a full breakfast, their famous deli sandwiches and ice cream treats, as well as a fully stocked bar. Eleven City Diner's slogan is 'What You Don't Eat…Take Home!', so you're sure to leave with some leftovers for the road.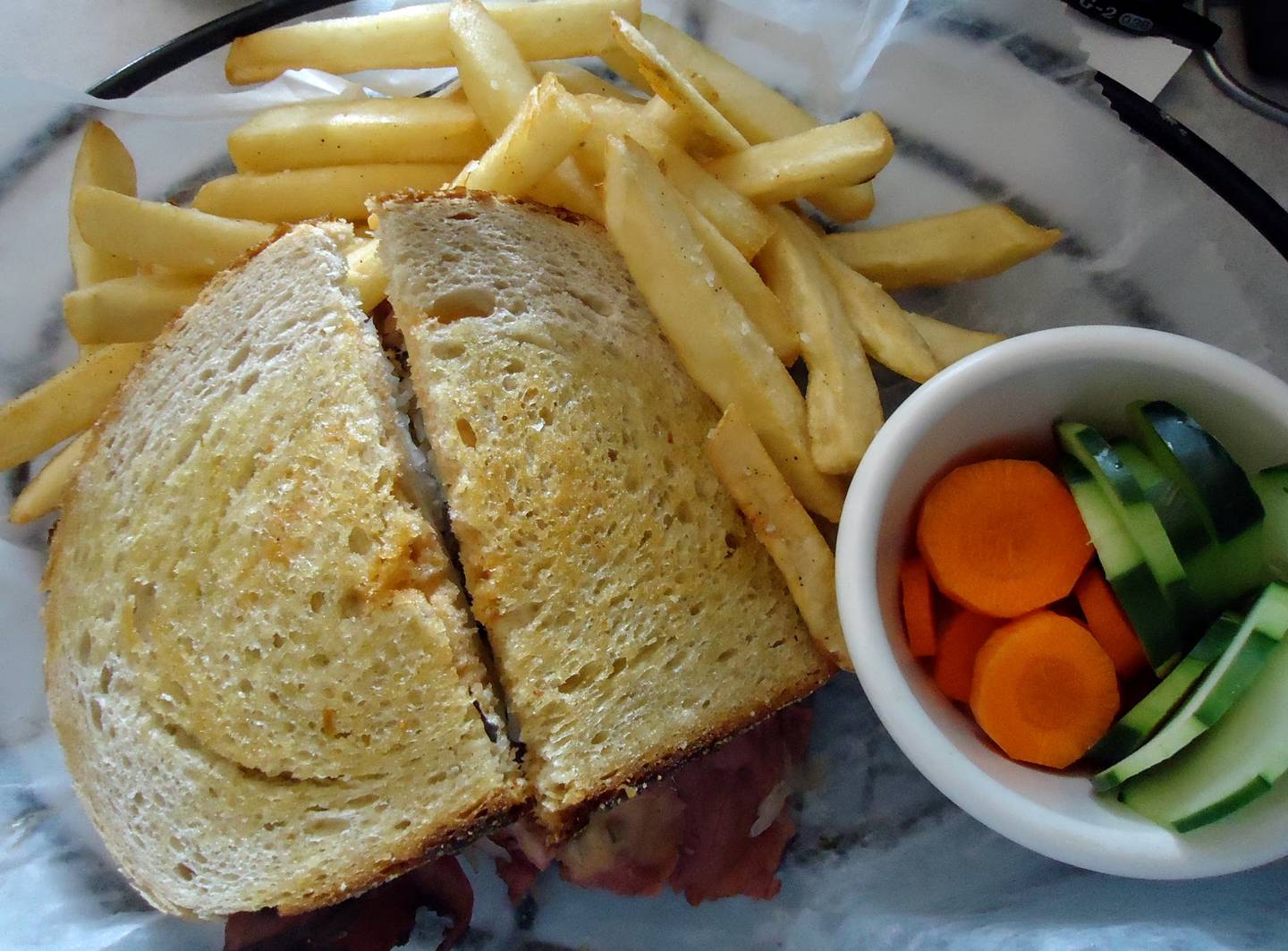 Joliet Route 66 Diner
22 W Clinton St, Joliet, IL
If great service and an old school family restaurant atmosphere is what you're looking for, you've found it here at the Joliet Route 66 Diner. Located on the first floor of the historic Hotel Plaza, right along the original alignment of Route 66, you'll be transported back in time thanks to the diner's collection of signs, Mother Road memorabilia and old fashioned service counter. On the menu you'll find all the diner classics, home-style cooking and daily specials, all at reasonable rates. So if you're looking to fill up after a long day of driving, or just grab a quick coffee before returning to the road, a trip to the Joliet Route 66 Diner is sure to be a memorable stop-over.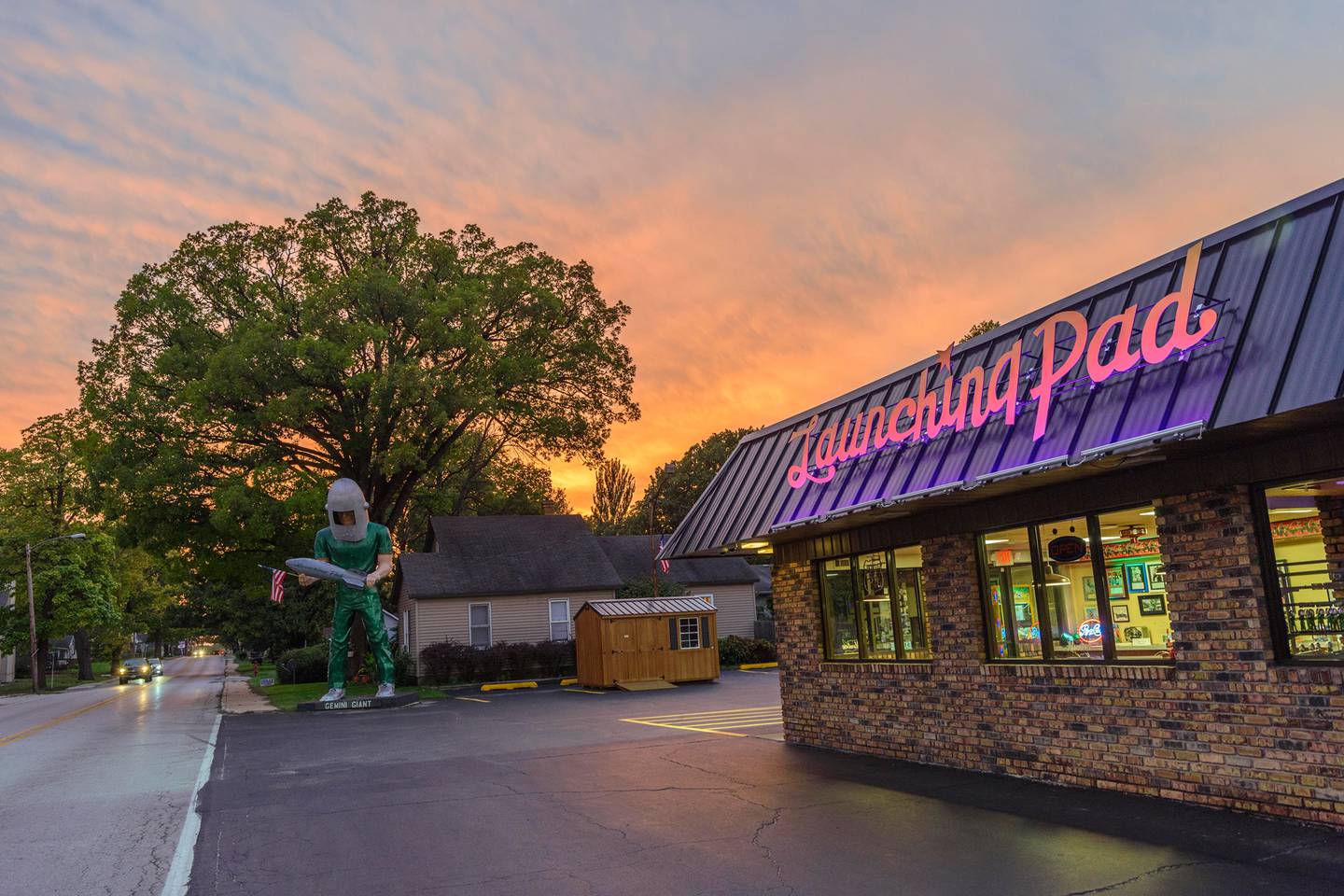 The Launching Pad Drive-In
810 E Baltimore St, Wilmington, IL
If you're looking for a place loaded with history, then The Launching Pad in Wilmington won't disappoint. Located right along Route 66, this iconic diner has been serving hungry visitors since 1956. Operated by the Korlic family for nearly 50 years, this storied location has been lovingly restored by Holly Barker and Tully Garrett, who have unveiled an expansive new restoration in 2021. On the menu you'll find classic midwestern diner fare, including burgers, fries, beef sandwiches, sodas, pie and Chicago Dogs. While at The Launching Pad, be sure to get your photo with the legendary Gemini Giant, one of the most famous photo-ops along the whole route. Standing at 28ft tall, this custom muffler man-style statue welcomes guests to a hub of history, good food and a friendly atmosphere.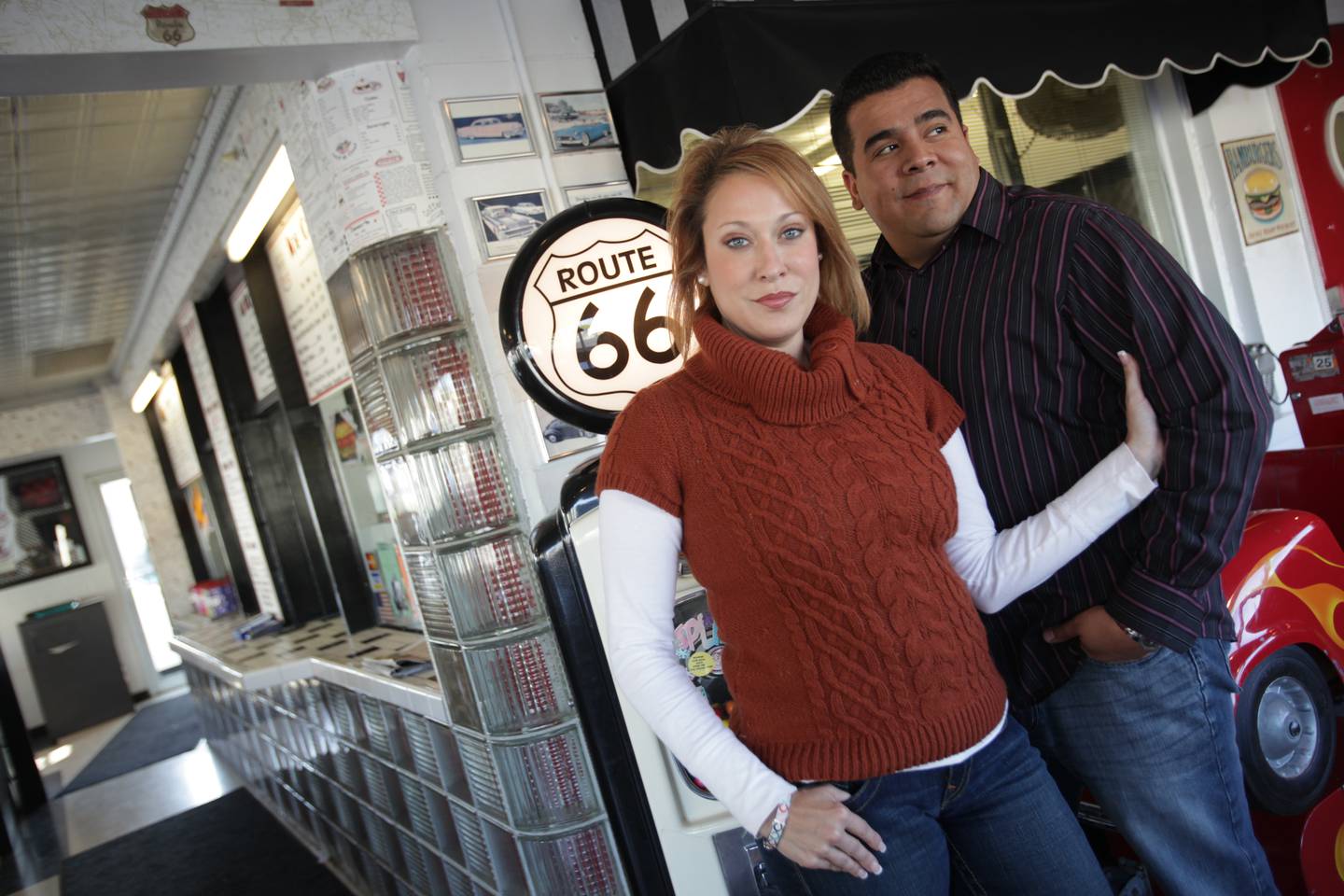 Polk-A-Dot Drive-In
222 N Front St, Braidwood, IL
This 1950′s style roadside dinner is what Route 66 travelers dream of when first planning their trips. Decked wall to wall with 1950′s memorabilia, and lined with fiberglass statues of Elvis, Betty Boop and company, this diner is a must-stop for anyone looking to experience a slice of nostalgia along the Mother Road. Polk-A-Dot also features a full menu with all the drive-in classics you know and love, like burgers, malts and chili cheese fries. Inside you'll find jukebox booths, iconic black and white checkered floors and black patent leather booths, all held together with miles of stainless steel. Dine in or enjoy the outdoor picnic tables overlooking Old 66.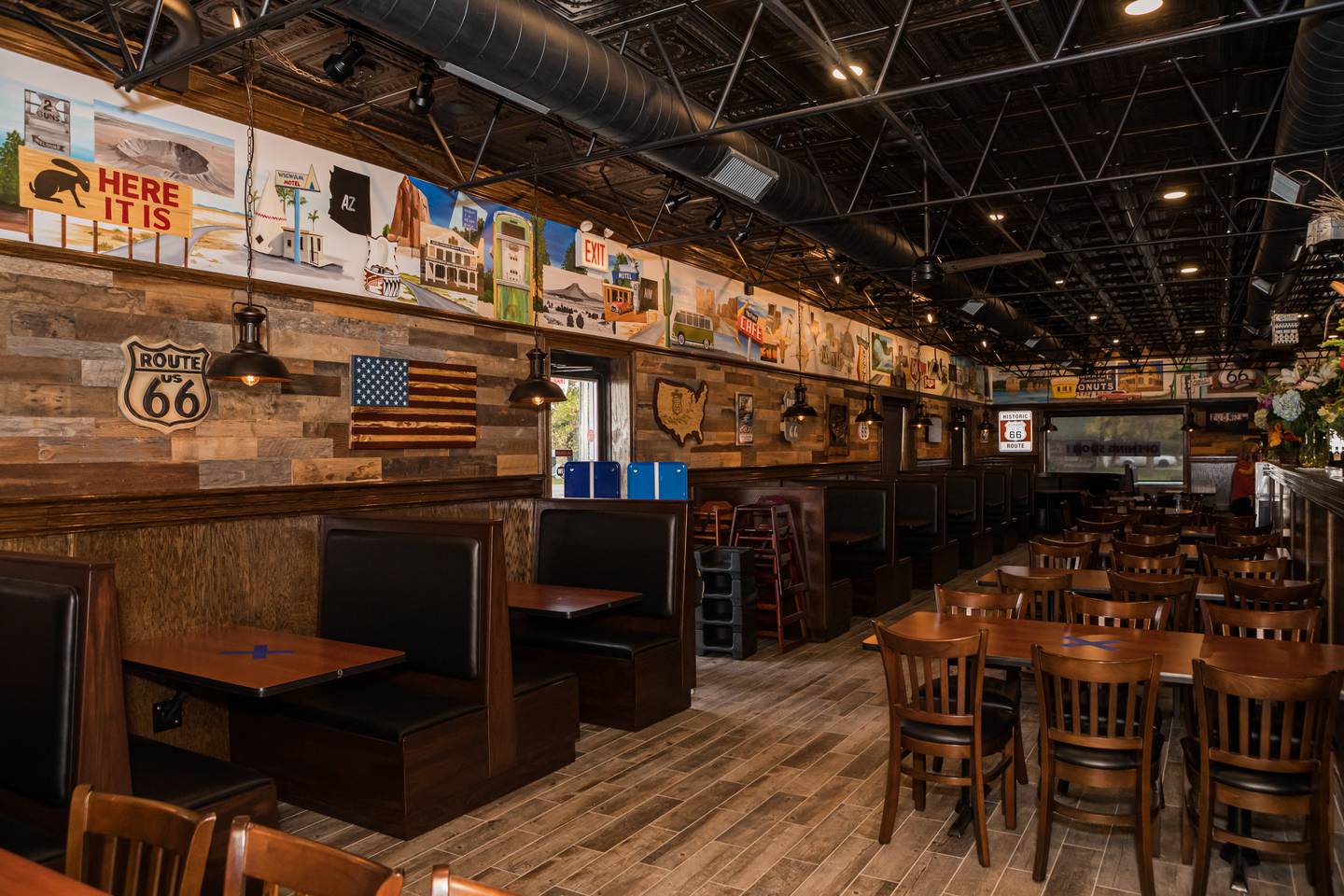 Old Route 66 Family Restaurant
105 S Old Route 66, Dwight, IL
Conveniently located just off of Route 66 and I-55, this sit-down restaurant features a nice atmosphere, great décor and friendly staff. The outside of the restaurant sports a Route 66 mural, perfect for a quick photo-op, while the inside features a real fire engine chassis that has been repurposed into the cashier station. Serving up home cooked meals, and generous portions, this is the perfect spot to pull off of the Mother Road and refuel with a hot dinner. Beyond the classic family restaurant items, you'll find family-sized menu offerings like 'Chicken By The Bucket' and 'Sides By The Pound'. You'll also find a selection of daily specials, homemade soups and delectable desserts. Many of these recipes have been handed down for over three generations, making the Old Route 66 Family Restaurant one of the most authentic stops on your historic cruise.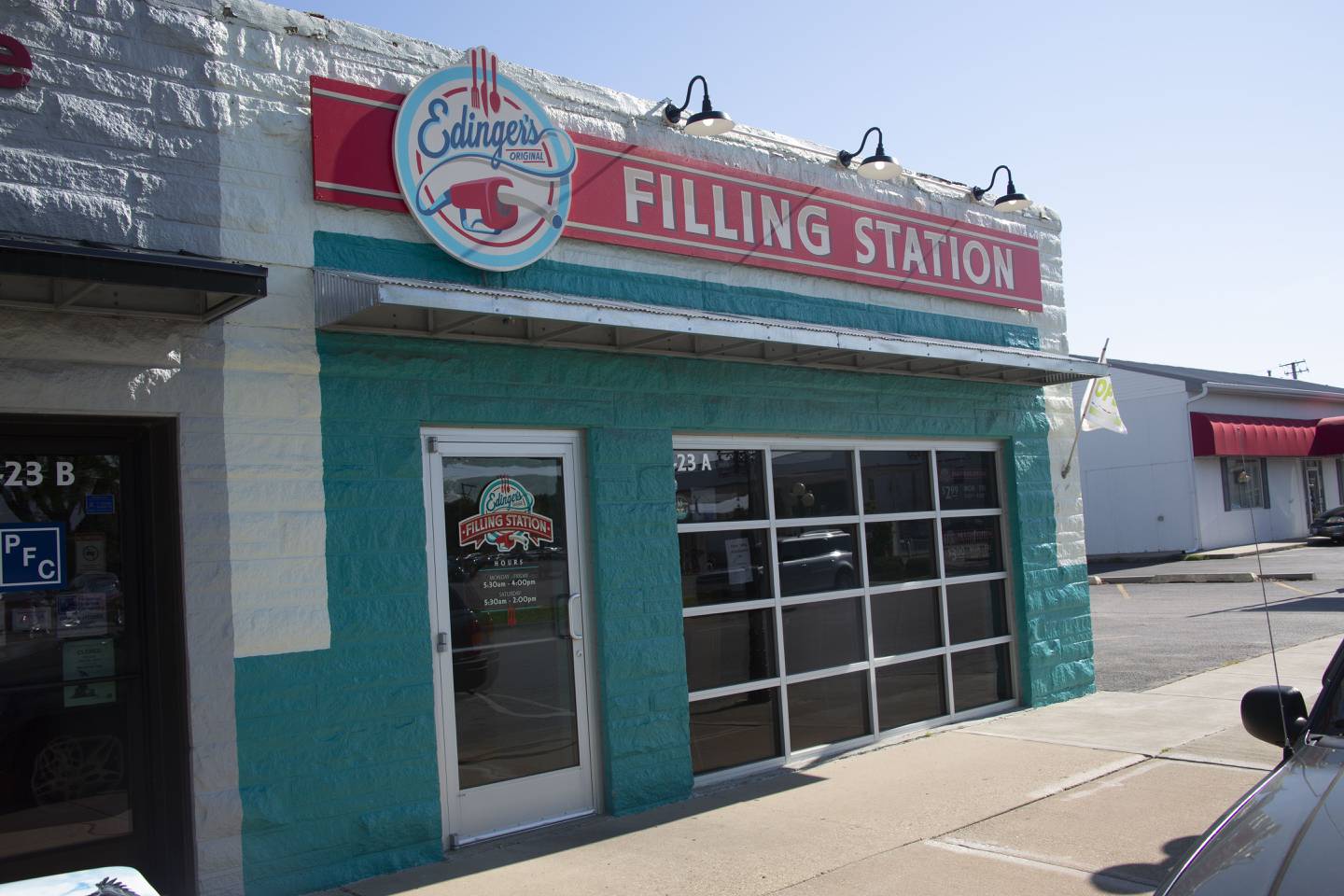 Edinger's Filling Station
423 W Madison St, Pontiac, IL
This nostalgic service station-themed restaurant has become a hit with Route 66 travelers looking for a bite to eat in downtown Pontiac. Edinger's Filling Station, which is housed inside a former autogarage, even features a large bay door at the front of this cleverly decorated restaurant. A popular breakfast, lunch and brunch destination, Edigner's starts serving-up their menu of diner classics at 6:30 a.m. For breakfast, you'll find options like build your own omelets and their famous scratch-made biscuits and gravy. Edinger's also serves brunch and lunch through 2pm on weekdays, if you're arriving in Pontiac later in the day. While here, be sure to try the chicken pot pie and their delicious line of homemade desserts.