The First Hundred Miles of Route 66 is home to a number of unique communities offering exciting attractions, delicious dining and comfortable lodging options. This week, we'll be highlighting our smaller cities and villages along Old US RT 66.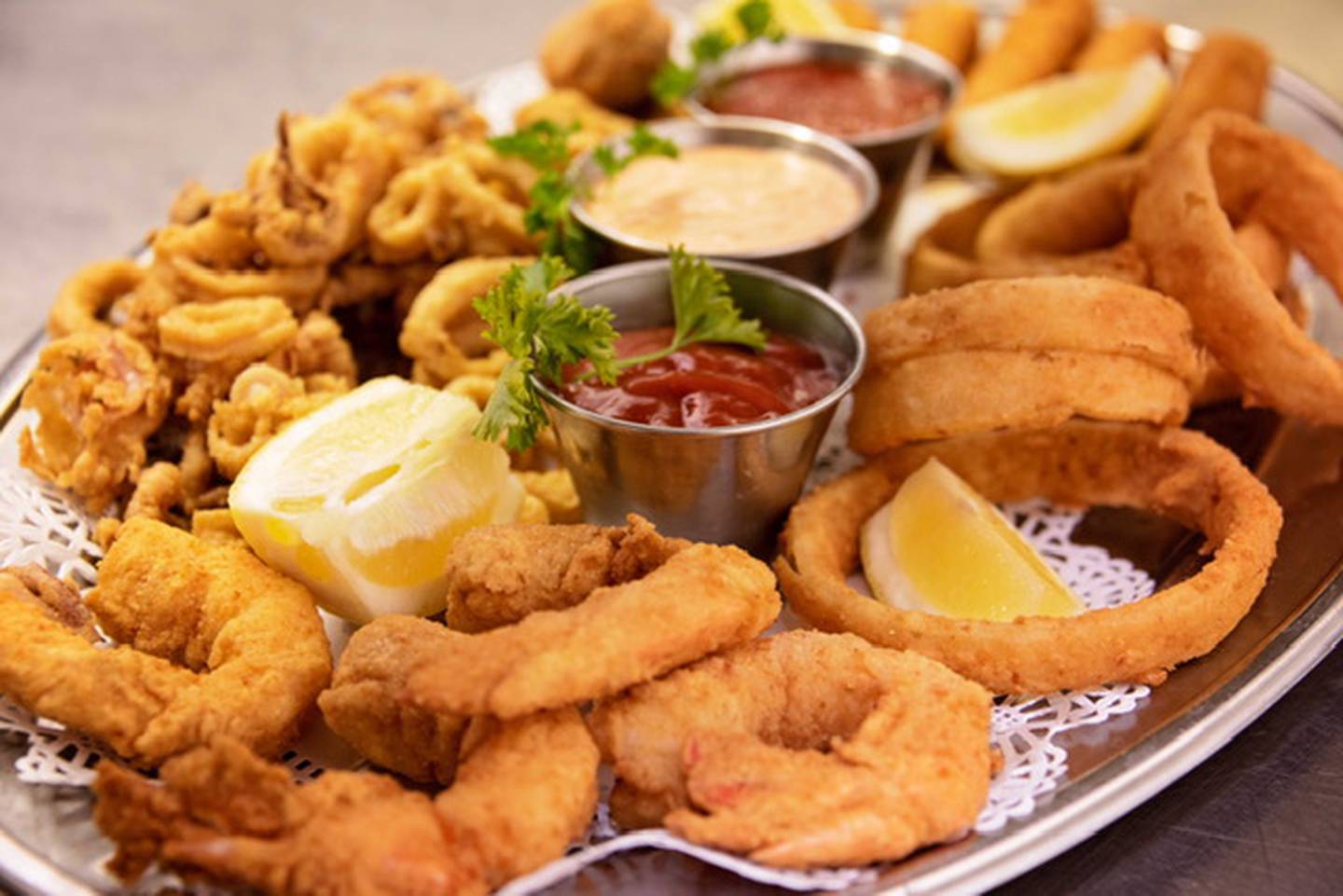 1. Rockdale, Illinois
With a population of less than 2,000 and only 1 mile wide, the Village of Rockdale is Americana at it's best. Adjacent to Joliet and nestled along the Illinois & Michigan Canal and the Des Plaines River, Rockdale gives you that immediate country feeling. For a casual but authentic experience, try El Comal Tacos (309 Moen Ave, 815-730-9933). Open daily from 10am-6pm, you can dine in or take away from this cozy location. If you're a night owl, head over to 3rd Base Sports Bar, Grill & Pizza (508 Moen Avenue, 815-730-1330). Open every day and serving until 11pm and 2am on some days makes take out convenient for you late night travelers. If you're looking for a more upscale experience in a 1940′s style supper club, then Syl's Chophouse (829 Moen Avenue, 815-725-1977) is for you. Founded in 1946, this family run business 'has grown into a full-service steakhouse,' and pride themselves on the consistent quality of their food. Locals who patronize Syl's consider it a hidden gem, serving hungry travelers since 1946.
2. Elwood, Illinois
Directly south of Rockdale, located on Old US Rt 66 is the Village of Elwood. Whether you're hungry for breakfast, lunch or dinner stop by the Silver Dollar Restaurant (422 E Mississippi Avenue, 815-423-6700) and don't let the address fool you, it's located directly on the Mother Road. But if you and your posse enjoy the great outdoors, then you've come to the right town. Elwood is home to some of Illinois best natural spaces; Abraham Lincoln National Cemetery, Midewin National Tallgrass Prairie and the stroller friendly Elwood Children's Garden (801 N Chicago Street Avenue) who's fresh produce is free on harvest days.
3. Braidwood, Illinois
Located between ALT US Rt 66 (Rt 55) and OLD US Rt 66, you'll find the biggest city on our list, Braidwood, Illinois. A great location for the out of doors and a member of the Forest Preserve District of Will County, you can enjoy the Braidwood Dunes and Savanna Nature Preserve (24329 IL 113, 815-727-8700). This 315+ acre site is part of the areas conservation project that includes over 1,200 total acres. Hike and run but due to the nature of these unique wetlands, fido has to stay at home. Their kid friendly mascot, Willy the Woodchuck leads children's activities that can be found at WillysWilderness.Org. While your hiking, some of the group can shop 'til they drop at Countryside Village Gifts (1540 North Division Street, 815-458-2191). Billed as the areas premium department store, you'll find something for every member of the group from home décor to candles, gourmet foods, wine and even quilting fabric and notions. Serving travelers on the Mother Road since 1977, you'll enjoy their eclectic mix of gifts and foodstuffs. Now that your hungry, visit the ever-popular Polk-A-Dot Drive-In (222 North Front Street, 815-458-3377), a 1950′s style roadside diner with all the right stuff…burgers, malts and chili cheese fries. This iconic landmark, complete with its large neon 'malt' sign and giant fiberglass Elvis, Betty Boop, Marilyn Monroe and of course James Dean, makes for a great selfie stop. Dine inside and enjoy the juke box, iconic black and white checkered floor and patent leather booths.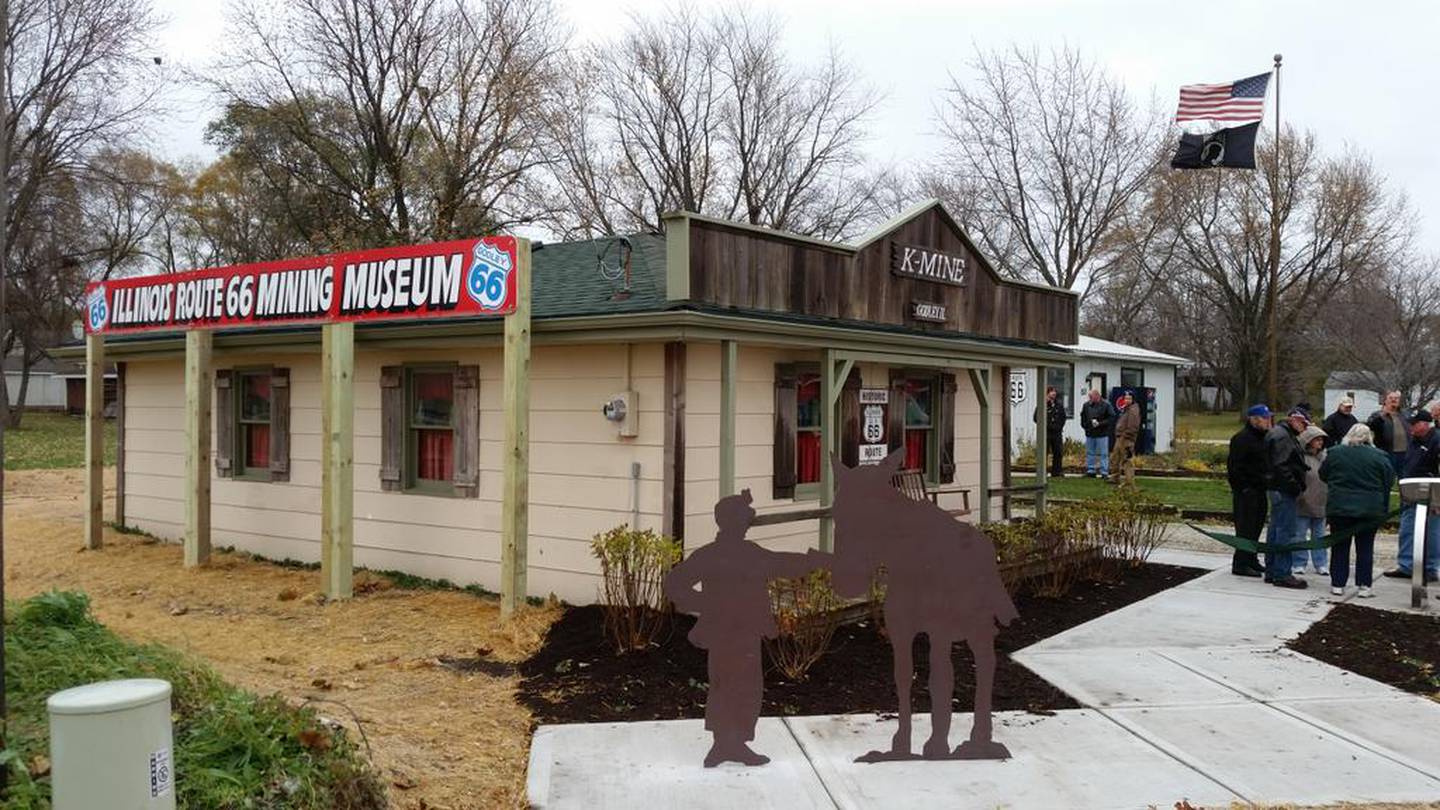 4. Godley, Illinois
Next stop features pure Americana in the Village of Godley, Illinois. With only 600 residents, Godley was put on the map in 1864 by the discovery of 'black diamonds' and the central Illinois coal rush began. A tragedy in 1883 resulted in the death of 74 men and boys which led to the formation of the United Mine Workers Union in 1890. If you are a 'Union Strong' family, you won't want to miss this important part of history at the Illinois Route 66 Mining Museum (150 Kankakee Road, 815-514-0263 or City Hall 815-458-2222). For Food, music and some great beer, stumble on over to the Stumble Inn Inc located directly on OLD US Rt 66 (201 Kankakee Street, 815-458-0538). Open daily from 6am-2/3am, you can enjoy good food, plenty of pool tables and a large outdoor deck if the weathers right. Burgers, Turkey Po' Boys, wings and pizza round out the menu. Meet where the locals meet.
5. Braceville, Illinois
Both the Old and New versions of Rt 66 parallel through the city of Braceville, Illinois and the 600+ inhabitants like it that way. At the southern end of Old US Route 66 you'll find access to the 1,000 acre+ Mazonia-Braidwood State Fish and Wildlife Area (OLD US Rt 66 & East Huston Road 815-237-0063), featuring lakes and grasslands where you can fish, hunt and boat depending on the season. And for another late-night spot where the kitchen is open until 9pm, stop by the Wicked Cricket Bar & Grill (103 South OLD US Rt 66, 815-237-5030). Most days 11am/3pm-3am, you can enjoy lunch or dinner and entertainment including darts, video gaming, outdoor horseshoes, disc golf and karaoke. See what's happening online at WickedCricketBarAndGrill.com.