From a Michelin starred gastropub in Chicago to a nostalgic Route 66-themed brewery in Wilmington, there is no shortage of innovative breweries along The First Hundred Miles. From new takes on traditional flavors to truly groundbreaking small-batch craft beer, there's something for every palette. Here's the second half of our guide to must-see craft breweries along The First Hundred Miles of The Mother Road.
Garage Band Brewing
15025 S Des Plaines St, 1B, Plainfield, IL
Started by two friends who shared a love of beer, Plainfield's Garage Band brewing is dedicated to crafting high quality beer using locally sourced ingredients. With just one taste, you'll understand why Garage Band invests so much time and care into sourcing and developing each one of their brews. These fan favorite cold tap beers are supplemented by a small snack selection and cans to-go. Located in downtown Plainfield, you're within walking distance of a wide variety of boutique shopping and dining options, making Garage Band a great place to pull over and stretch your legs.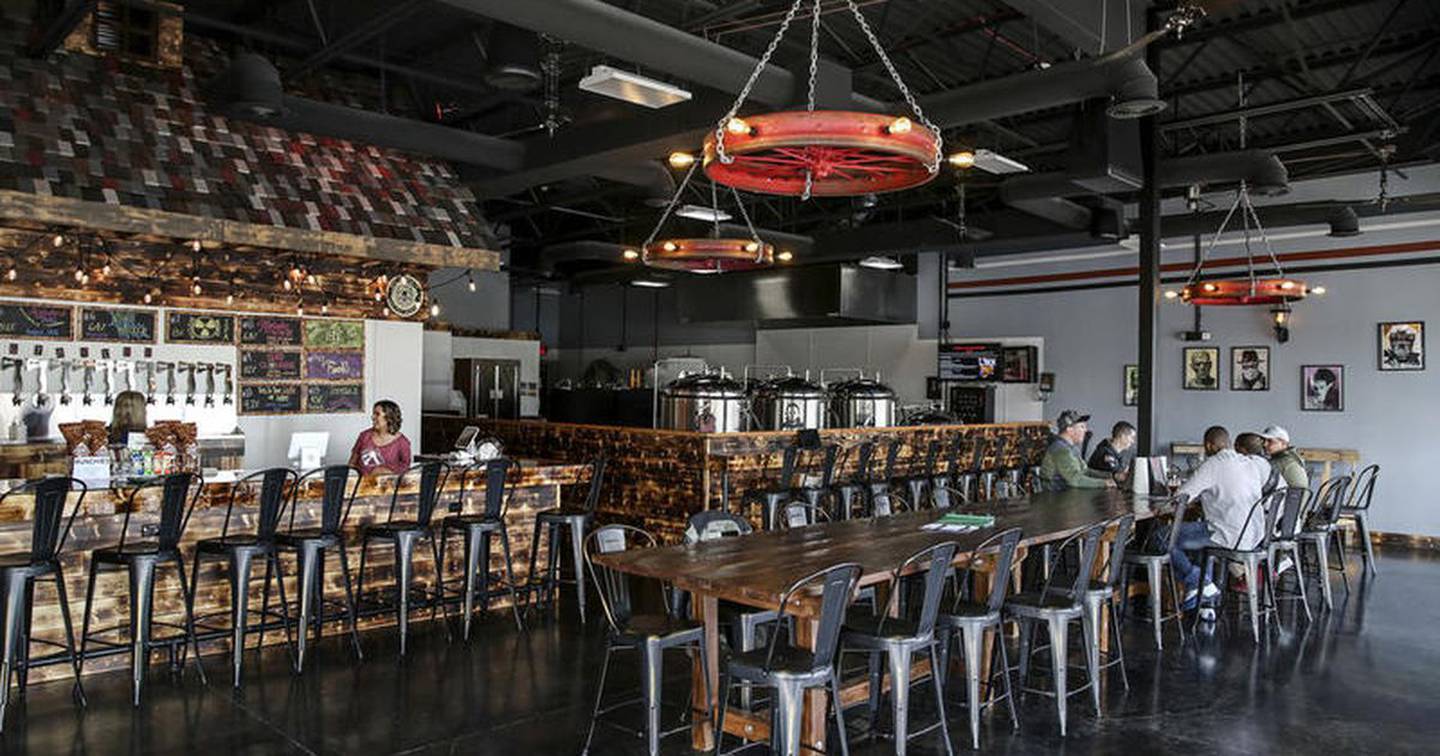 Mad Hatchet Brewing
913 Brook Forest Ave, Shorewood, IL
Come enjoy the experimental brews being concocted at Shorewood's Mad Hatchet Brewing. Offering a wide selection of IPAs, stouts, and everything in between, Mad Hatchet's sure to have something on tap to please every craft beer fan. Family owned and operated, they offer a friendly taproom-style atmosphere to complement their tasty beers and great service. Looking for a bite to pair with your beer? Mad Hatchet features regular food truck events outside the brewery.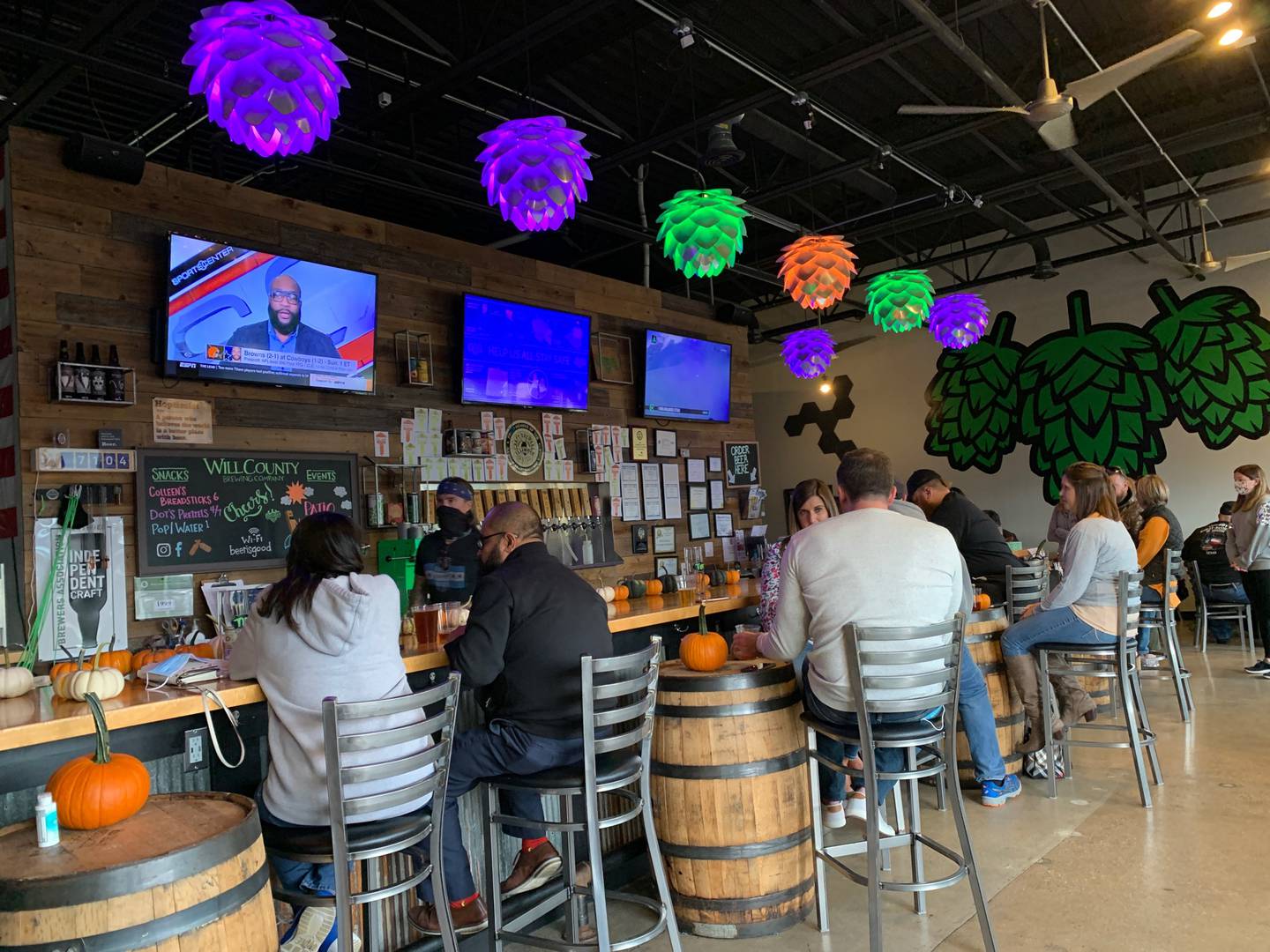 Will County Brewing Company
1142 W Jefferson St, Shorewood, IL
With over sixteen craft beers on tap including cider, the Will County Brewing Company is easy to find from Route 66. Since it's opening in 2016, this spot has been the top pick in local 'Readers Choice Awards', as well as earning top craft awards at several midwest beer festivals. You'll find friendly service and a wide selection of revolving beers, along with a large bar, tasting room and a visible production area. Will County Brewing Company's motto is 'Craft. Community. Charity.', so contribute to the communities along Route 66 by visiting this comfortable brewery.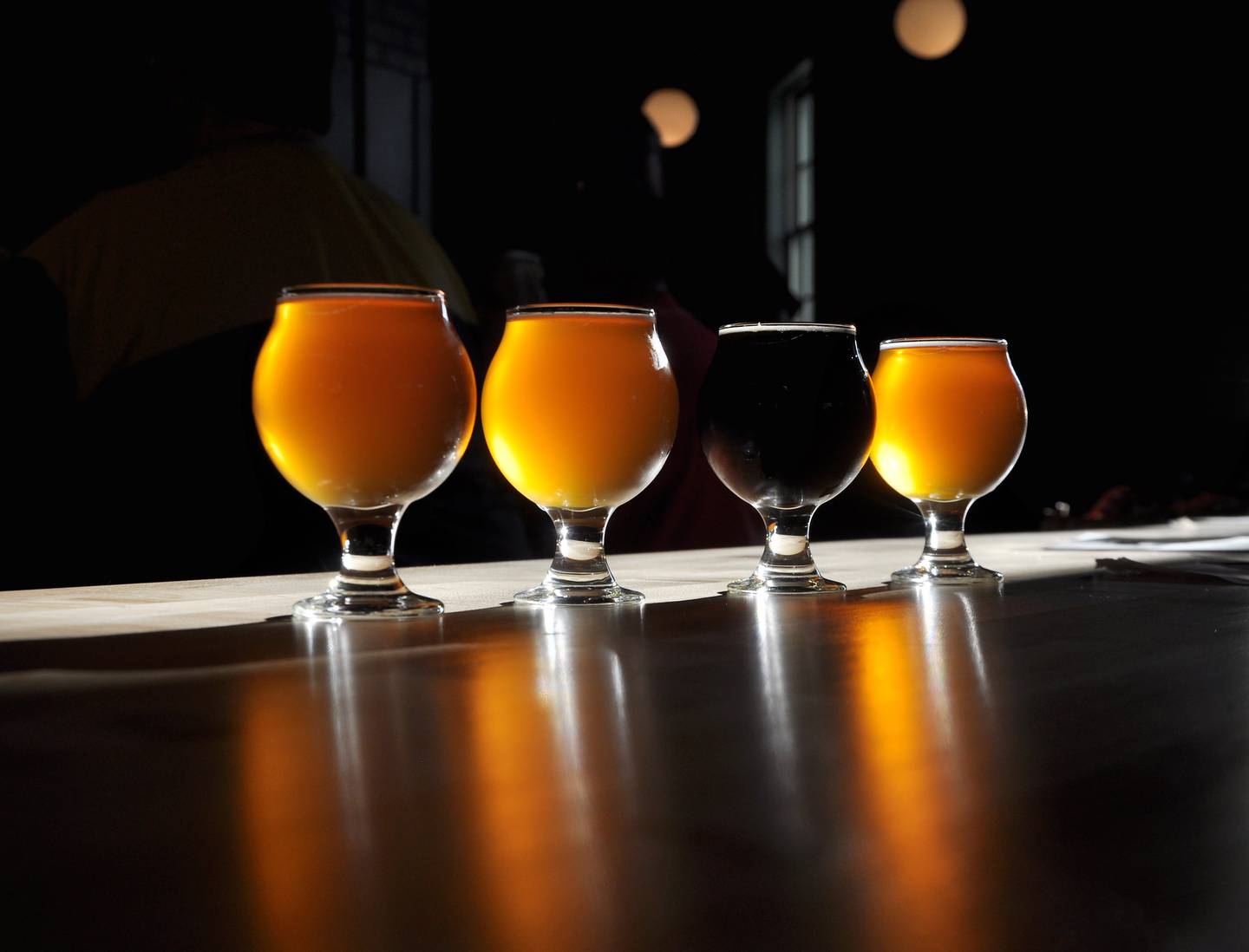 MyGrain Brewing Co-Joliet
50 E Jefferson St, 106, Joliet, IL
Located in Joliet's historic Downtown, you can't miss this train turned brewpub, featuring a breathtaking turn-of-the-century facade. You'll be just as struck by MyGrain's taproom ambiance as their fantastic line of house beers and elevated bar fare. Staple beers named Iron & Steel American IPA and City of Stone Farmhouse Saison show MyGrain's dedication to preserving the history of this historic community. You'll also find a full menu featuring starters, salads, burgers and more, alongside a selection of craft cocktails and wines for the non-beer drinkers on your roadtrip. MyGrain's local favorite Sunday brunch serves up everything from eggs benedict to generously cut bacon. On this expansive menu, you'll even find some gluten-free, vegan and vegetarian options too. Don't miss this full-service brewery and gastropub located directly on Historic Route 66.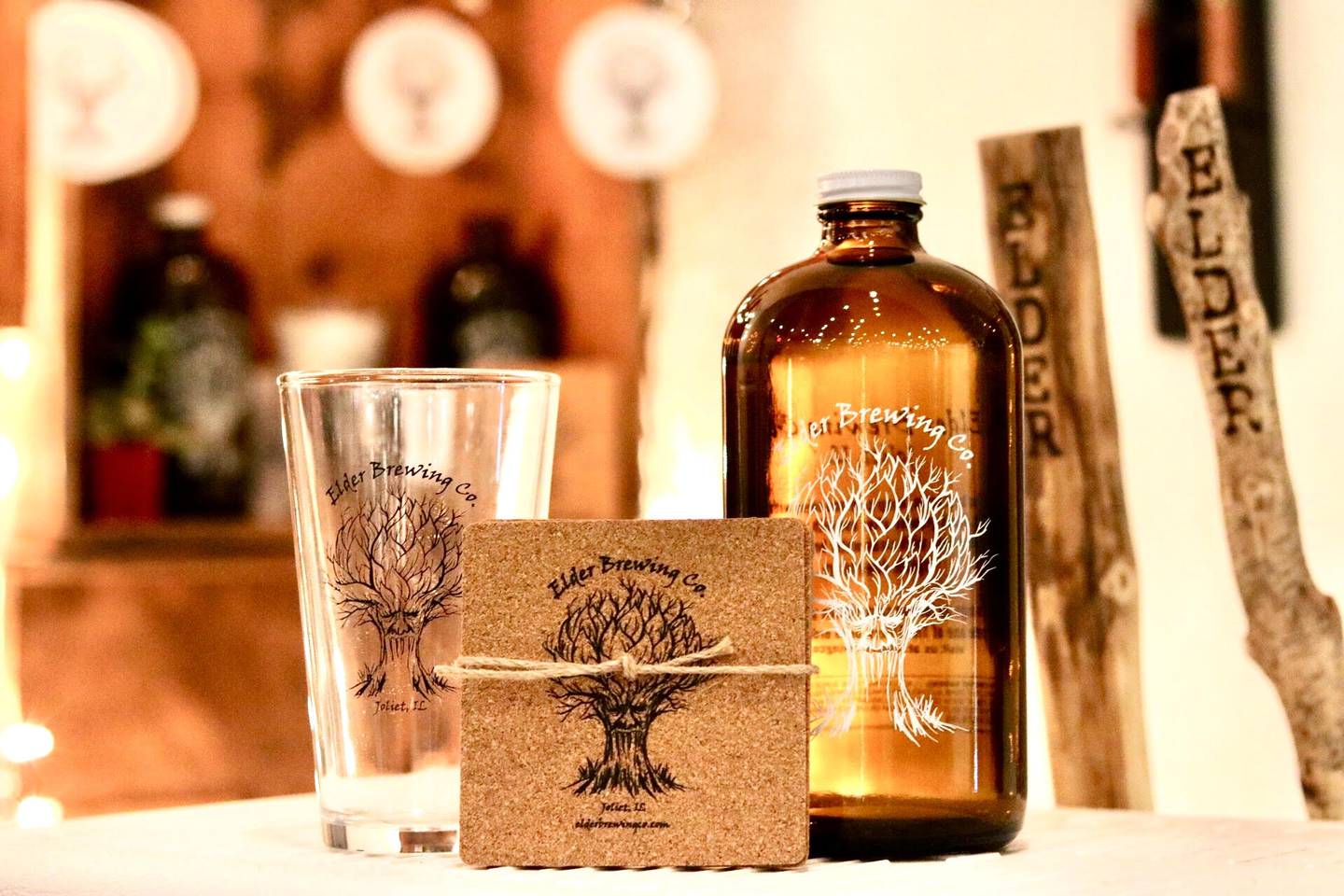 Elder Brewing Company-Joliet
218 E Cass St, Joliet, IL
Featuring over fourteen on-tap selections, as well as some excellent canned beer options, Joliet's Elder Brewing Company is a comfortable and hip indoor-outdoor taproom space perfect for taking a break on your travels. Popcorn is always free at Elder, and local food delivery is available from several nearby restaurants, giving this space a casual, family-friendly atmosphere. A recently added 1,100 ft event space opened in 2018 directly adjacent to the building, which hosts concerts and events.
Route 66 Old School Brewing
110 Bridge St, Wilmington, IL
What better way to celebrate a trip along the Mother Road than a stop at the aptly named Route 66 Old School Brewing in Wilmington. Overseen by a silver medal Master Brewer, this twelve-tap tasting room offers something for everyone's palate. You'll find a line of thoughtfully crafted and delicious beers, concocted by Pauly Bidne, founding member of the Joliet Brewers Guild. Beyond a great selection of highly drinkable beers, Route 66 Old School Brewing sports a nostalgic vanilla colored façade and a comfortable taproom interior. Be sure to pick up a crowler or growler to take home as a souvenir of this popular 66-themed brewery