Self-proclaimed hot dog aficionado and former airline steward Paul Havelka has traveled the world over in search of the very best 'dogs,' and no doubt consuming hundreds if not thousands in his 40+ year pursuit. Weighing in as our resident expert, here are just some of his Chicago favorites in a town known for its hardcore hot dog rules and regulations. In alphabetical order, you can follow in the footsteps of the master.
Devil Dawgs
937 West Belmont Ave, Chicago, IL
773-883-2000
You can't get anymore 'Chicago' than being located under the raised 'L' tracks out on West Belmont. Here, along with two other locations, Devil Dawgs works its hot dog magic, serving up Chicago, Southern Slaw, Coney Cheese, Plain Coney, Bacon Chedder and Hot Green Chili Dogs just to name a few. Last we counted there were over 17 on the menu to choose from, and that's just the dogs. Check out the whiskey battered onion rings and their house made fries and sauces including the Devil (hot) and Inferno (extra hot) that will take your meal to a whole new level.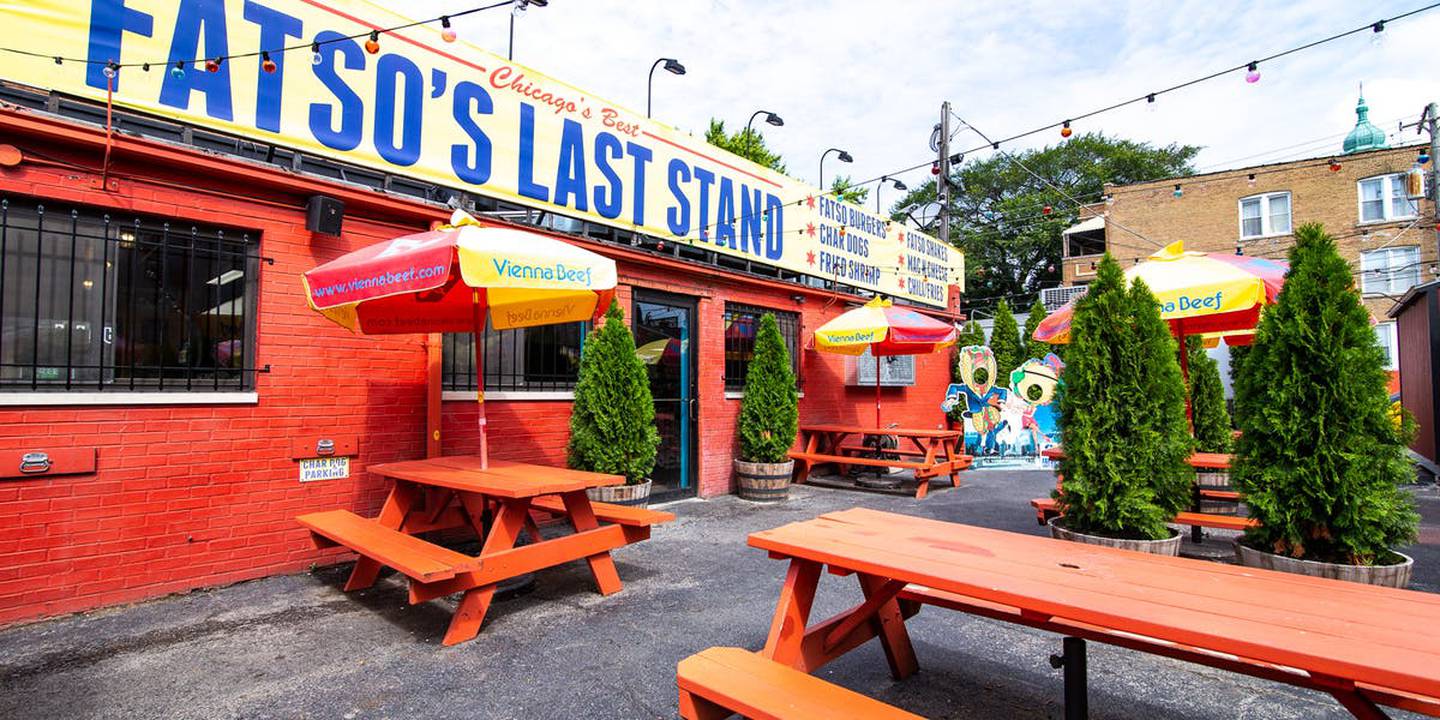 Fatso's Last Stand
2258 W Chicago Ave, Chicago, IL
773-245-3287
Another in our char-broiled category, Fatso's offers charred polish, salami and homemade mac & cheese into the mix and open Sunday-Tuesday until midnight, so there's no excuse not to grab some of what they have to offer. Fresh fried jumbo shrimp offered in 1lb, 1/2lb and 1/4lb servings is enough to build a meal around. Smash Burgers and their version of pizza called the 'thin and crispy bar pie' round out the menu. Finish up with a boozy milkshake in a variety of flavors, for adults only. Small interior, nice outdoor seating with umbrellas weather permitting. Second location and more information can be found online.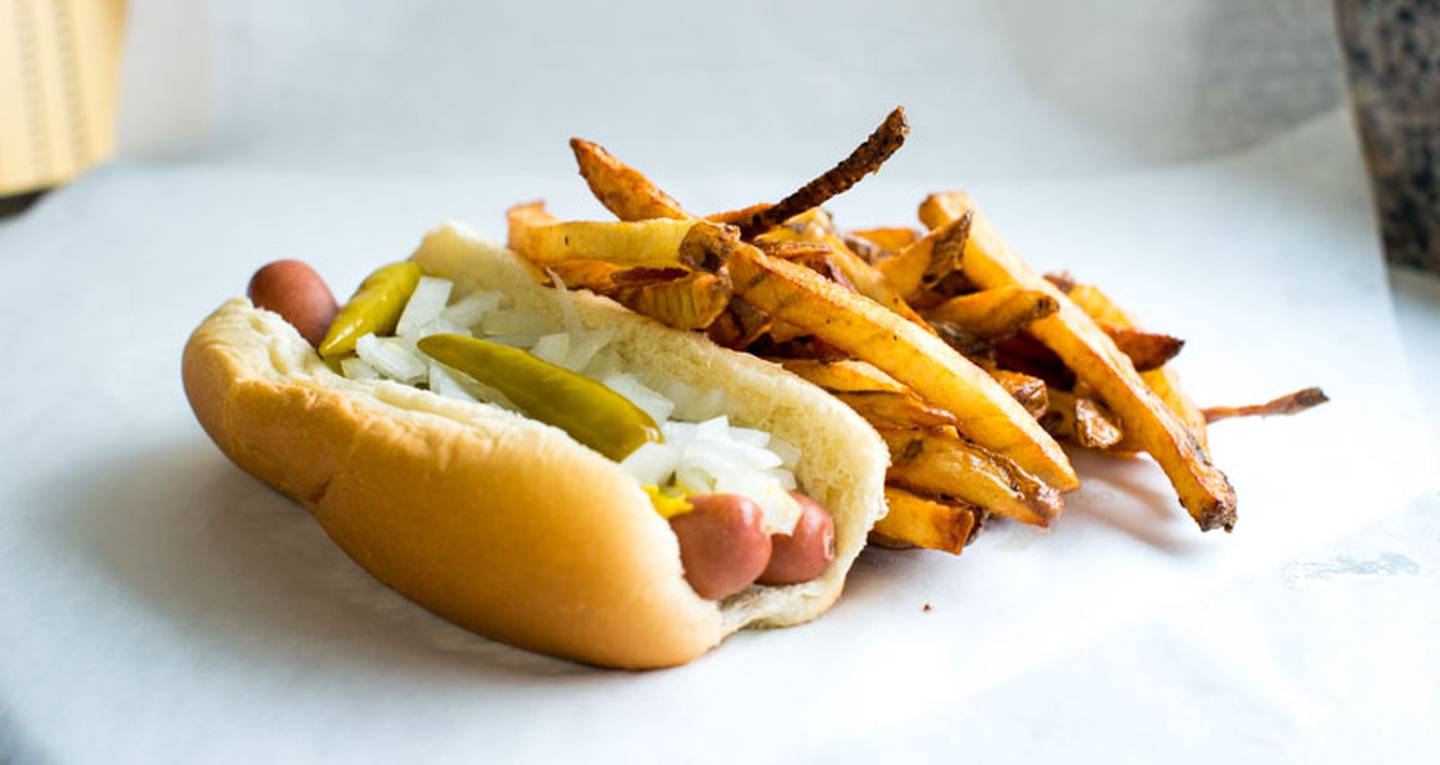 Red Hot Ranch
3057 N Ashland Ave, Chicago, IL
773-661-9377
Serving 'depression style' hot dogs, burgers, shrimp and just made, hand cut fries, you'll find something you like here at RHR. Dogs are cooked in old-style ceramic crocks with minimal ingredients that let the 100% all beef, natural casing product shine through. Small but mighty menu, this place is always considered as one of Chicago's Top Ten 'Must Eat' places. Visit them online for more of the story and additional locations.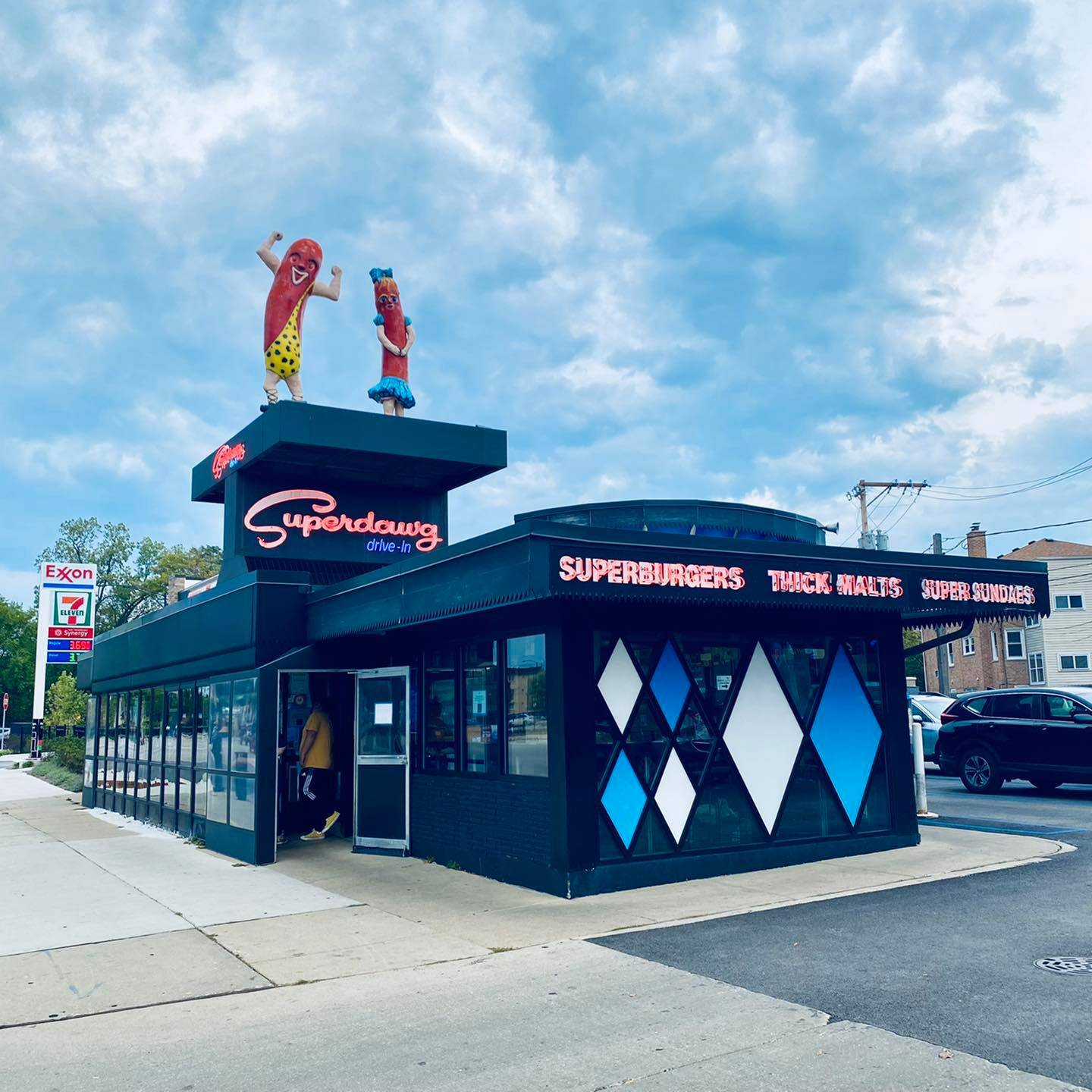 Superdawg
6363 N Milwaukee Ave, Chicago, IL
773-763-0660
Find out exactly what they mean when they say 'Not a wiener, not a frankfurter, not a red hot, but our exclusive Superdawg!' Visit FB and queue up videos and see exactly how they're made. And of course, Superdawgs and all their sandwiches come with fresh cut Superfries so you'll have to try some of those too. Look for the bright neon throwback drive through with hot dogs Maurie and Flaurie (named after the founders) dancing on the roof. You can't miss it! Serving happy diners since 1948.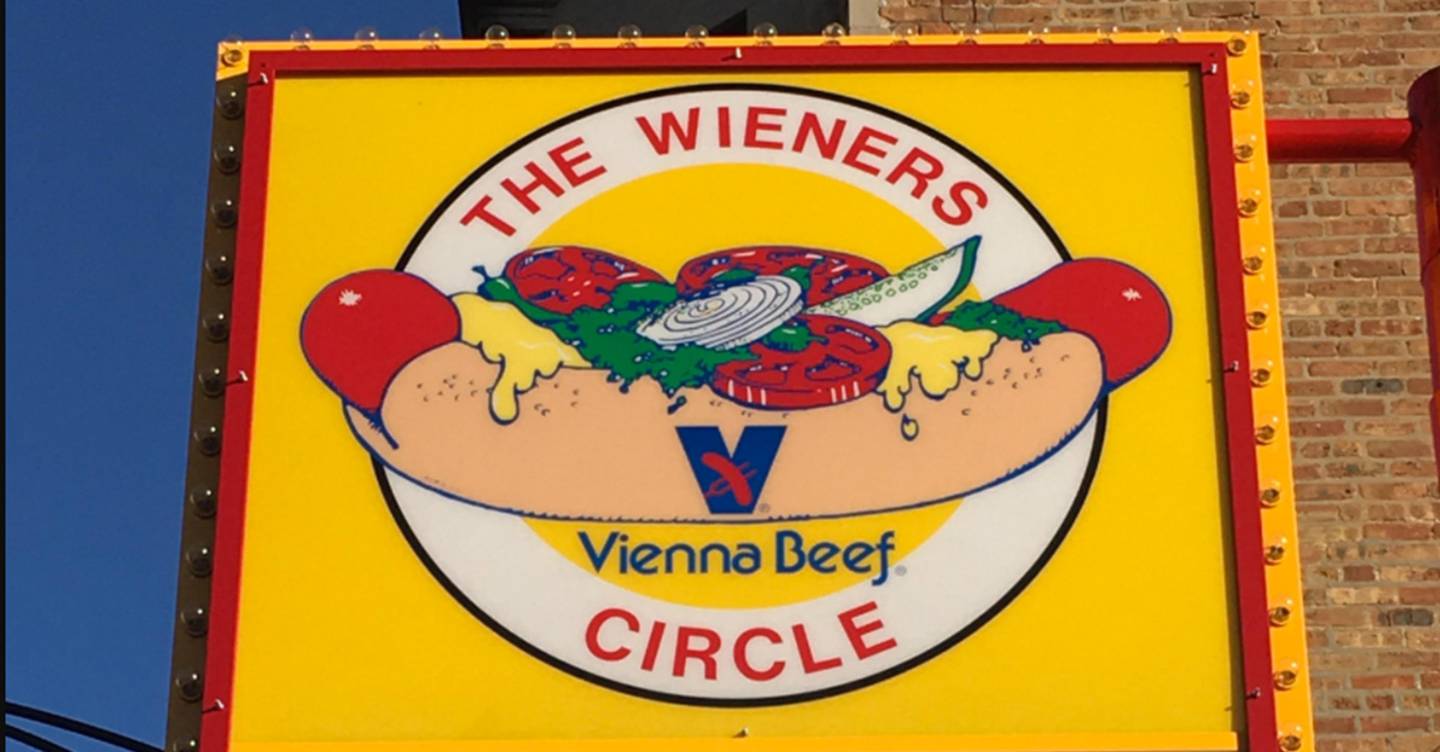 Weiners Circle
2622 N Clark St, Chicago, IL
773-477-7444
If being screamed at, abused and downright insulted while you order your food, then the Weiners Circle is for you. Not for the faint of heart, be ready to order when it's your turn or face the wrath of the staff behind the counter. Featuring a flame broiled grill, you can enjoy the unique flavor of a 'char-burger' or 'char-dog' rounded out with a side of hand cut fries (with or without cheese) and you've got that winning combination. Open until 11pm on the weekends, this place gets wild. Be ready for some spicy sass all around and please leave the kids in the car. We've warned you.