Athena Greek Restaurant
212 S Halsted Street, Chicago, IL
312-655-0000
One of the prettiest restaurants on Chicago's west side, Athena has been serving up authentic Hellenic Cuisine as long as we can remember. Although a great lunch spot, the magic really begins when the sun goes down and the huge, retractable roof (weather permitting!) is drawn back, and ambient lighting makes everyone look like a Greek God or Goddess!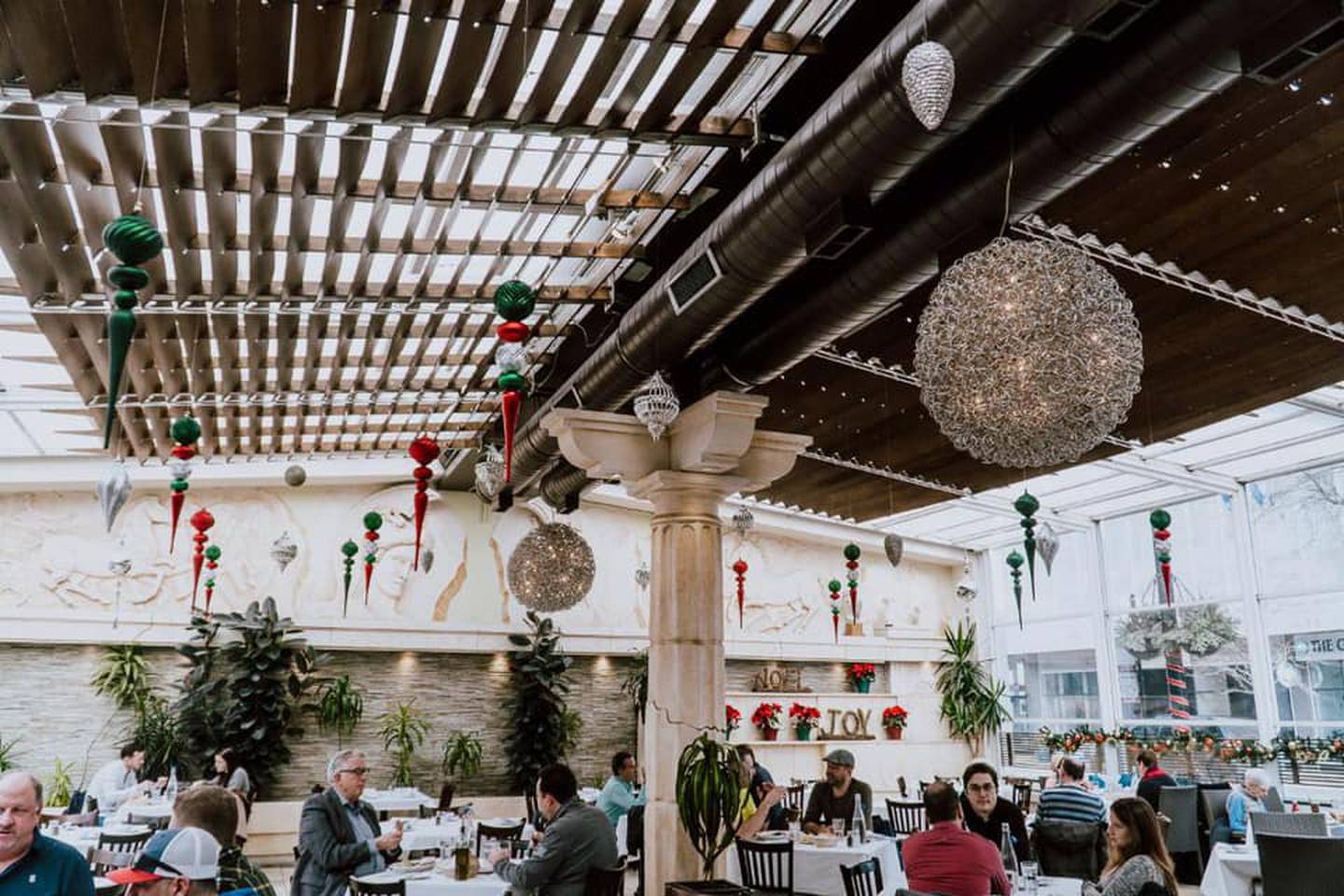 Some of the best calamari in all of Chicagoland, your choices don't stop here. Start with one of their featured cocktails or go for a Greek beer, wine or aperitif. Nice salads, combination plates, fresh seafood and vegetarian dishes round out the menu.
Seafood kababs include salmon, shrimp and scallops so you don't have to choose. Fresh cod and sea bass when available so ask your waiter. Some appetizers and sides you can't get at other places.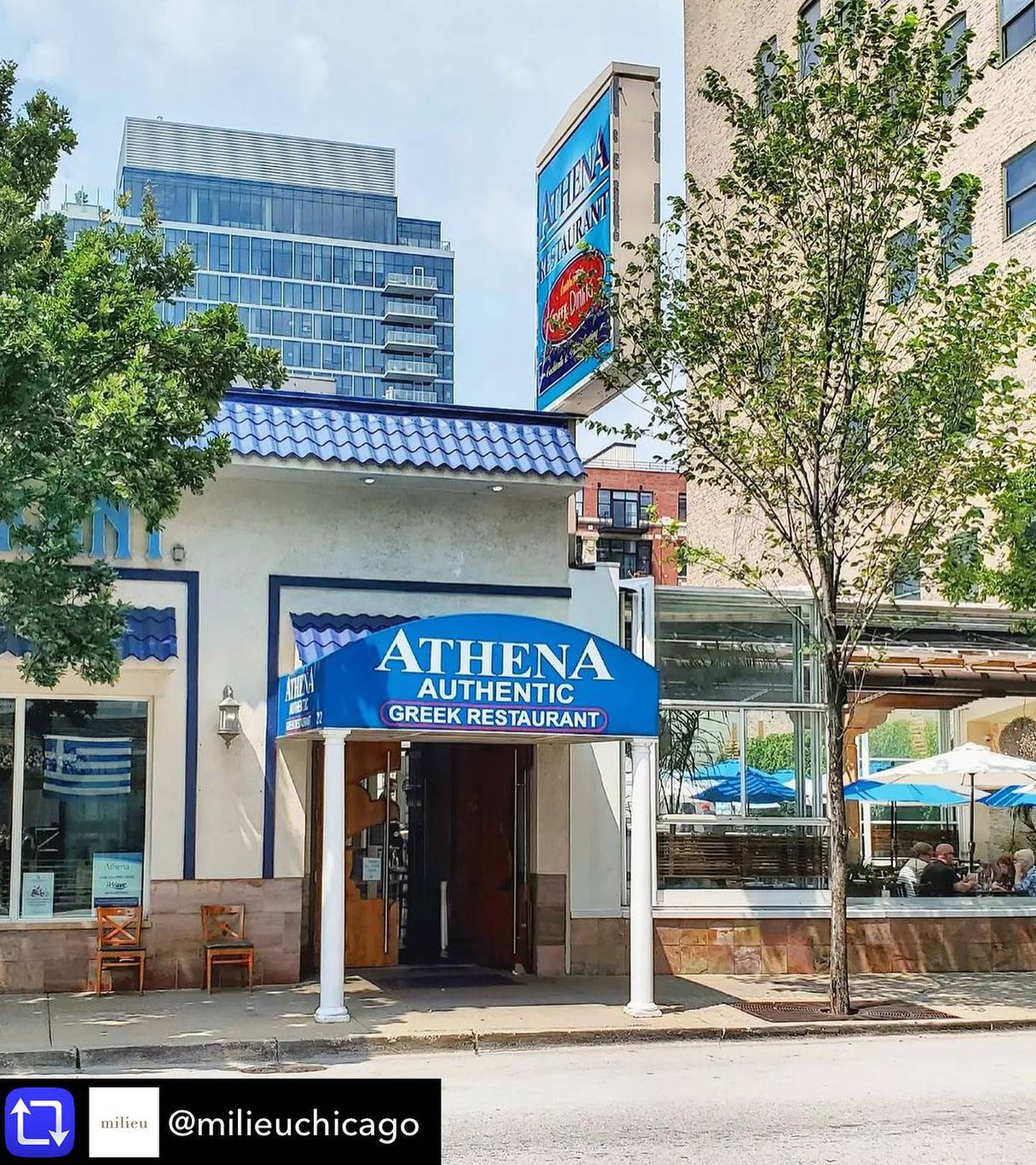 Great location for an intimate date night or big family gathering, we guarantee you'll love this restaurant located within The First Hundred Miles of Route 66! Oh…did we mention the waterfall?
Hours: Daily 11am-10/11pm