Popus Gourmet Popcorn
2004 W Jefferson St.
Marycrest Shopping Center, Joliet, IL
815-280-5133
With flavors like caramel, cheese, jalapeno and sour cream, you know you'll find something you love at Popus Gourmet Popcorn on Old US Rt 66 in Joliet.
Variety is the name of the game offering white and dark chocolate drizzle toppers for an endless combination of flavors, but the fun doesn't end there. Check out their selection of house made candy, fruit slushies and homemade root beer like in the old days.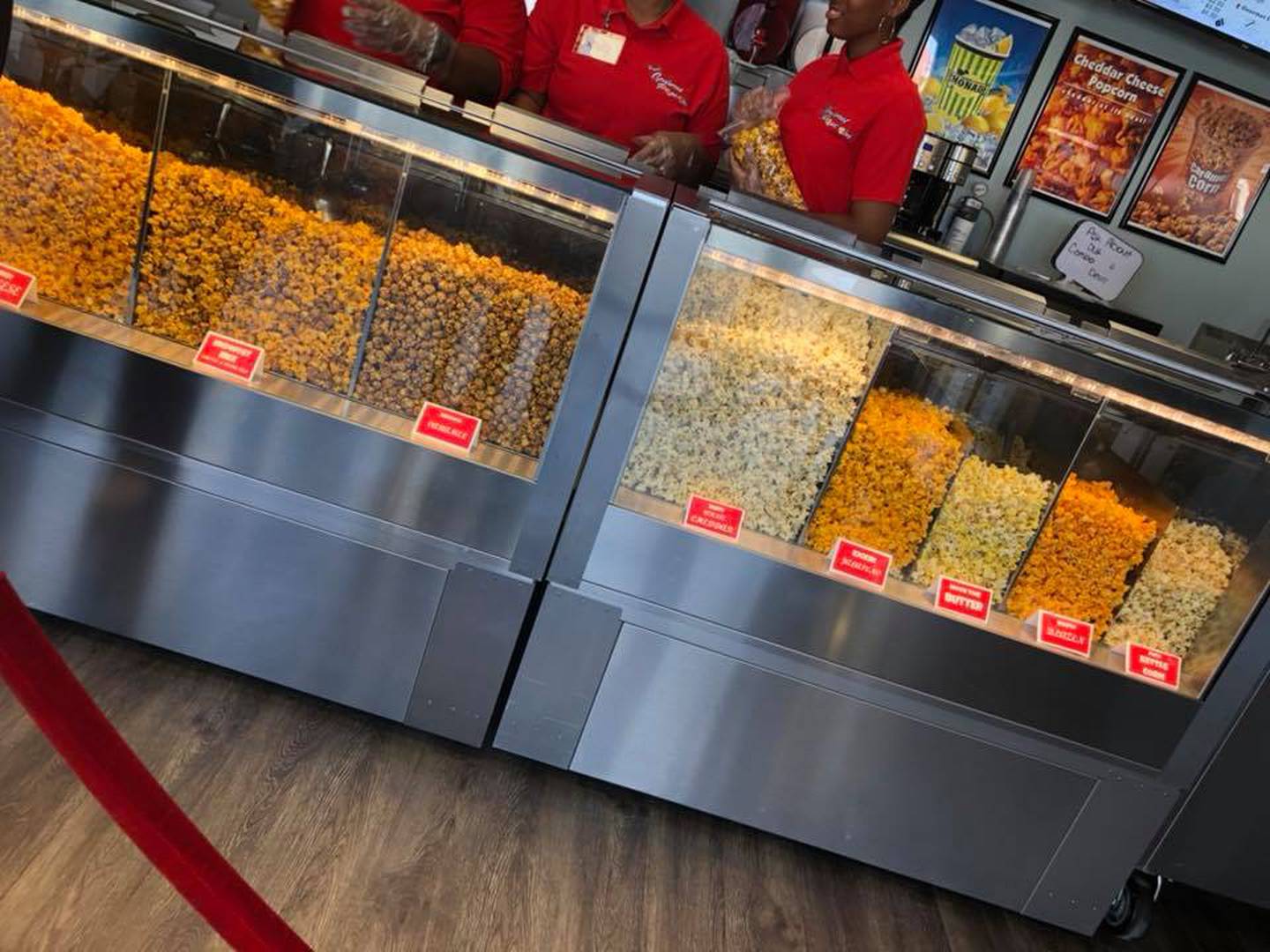 Grab a bag of their saltwater taffy to go and you can reminisce about how it used to be traveling the Mother Road. Clean, family friendly environment. Easy parking and access for all ages.
Serving Joliet and the surrounding area since 2017, Popus was even named 'Business of the Year' by the local Chamber of Commerce. Also, some of the nicest people you'll encounter on your journey.
Large orders and catering for your special event no problem.
For more information, visit: PopusGourmetPopcorn.com
Hours: We,Th,Su 11am-6pm Fr,Sa 11am-8pm Closed Mo-Tu