Join The First One Hundred Miles for a sneak peek into Pontiac's newest addition, coming Spring 2021.
According to Kelsey Vogel, Owner of Kea Roze Boutique, "We've been best friends with Peyton since third grade". She's referring to her best friend, Peyton Lamps, owner of Petals By Peyton. "She's always been my biggest supporter" Kelsey said of her lifelong friend whose paths seem to continually cross.
"When we returned from school to our hometown of LaSalle-Peru Illinois, we shared a space so each of our businesses could succeed", she continued. Now, spring of 2021, they will be opening a second location, together once again, in historic Pontiac Illinois.
Why Pontiac? The girls say it was the outpouring of support from the community and the city council. Then another coincidence…the girl's parents who settled in Pontiac over the past several years, found them a storefront. "It was perfect" said Kelsey "and we are looking forward to being part of this community".
The girls will benefit from the Pontiac City Council's "Market 59" scheduled to run all summer. "It's an outdoor pop-up market featuring items from inside the bricks and mortar stores" said Kelsey. "We are expecting a great draw from the Route 66 crowd who will enjoy a unique shopping experience unlike anywhere else along the route".
Kea Roze Boutique - Pontiac, IL Location
Coming Spring 2021
213 Mill Street, Pontiac, IL 61764
Opens 10am 815-250-0484
Ever shopping with the girls to find they just don't have your size? It just doesn't fit? Well, KEA ROZE BOUTIQUE has the perfect fit for every woman. Boasting an wide array of sized from small to 3XL, they have something for every member of your girls group.
You'll find the latest trends in clothing, shoes, accessories, gift items and more. They strive to offer the shopper an affordable one-stop shopping experience.
For more information, follow Kea Roze Boutique on Facebook.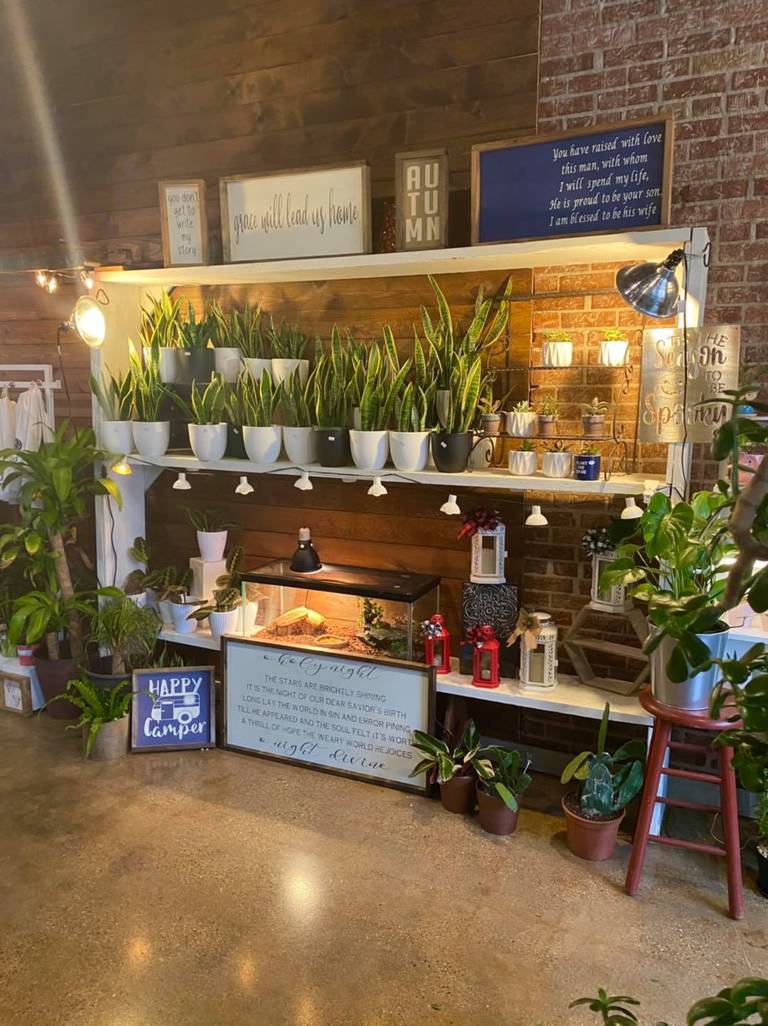 Petals By Peyton - Pontiac, IL Location
Coming Spring 2021
213 Mill Street, Pontiac, IL 61764
552 1st St, Lasalle, IL 61301
Opens 10am 815-780-8251
Petals By Peyton will be sprouting a second location in Pontiac Illinois. Scheduled to open with her best friend Kelsey Vogel of Kea Roze Boutique, Peyton Lamps will continue to provide central Illinois with flowers for 'a variety of occasions in your life including weddings, proms, bridal and baby showers, funerals and more'.
Once again you can brighten your day with everything flowers including fresh arrangements and exotics. Serving LaSalle, Peru, Utica, Ottawa, Spring Valley and Morris since 2016, on-line reviews include "Highly recommend her work" and "The best plant/flower shop around" to quote a few. On-line ordering with shop-to-door deliveries makes Petals By Peyton fast and convenient.