The First Hundred Miles of Route 66 includes one of the best zoos along the Mother Road, Brookfield Zoo. Here are ten of the best kept, insider secrets that will help make your next visit a breeze!
Take The Train
Avoid traffic and parking fees and take the train! The Metra BNSF line (light green/Aurora) leaves several times daily from Chicago's Union Station at 225 S Canal St (800) 872-7245 MetraRail.com). The Hollywood stop is just a 5-minute walk from the North entrance of the zoo. Trains are stroller, bike and ADA accessible. Download their Ventra App and get unlimited train travel all weekend long for only $7!
Additional Parking
Since you have to pay for parking, you might as well choose the quieter, less busy south lot. Located at 3300 Golf & Ridgewood Roads, it's just behind the Riverdale-Brookfield High School. Check out the even smaller (and closer) 'Discovery Center' Parking Lot. Pricing may be a bit higher but it's convenient location may be worth the extra cash.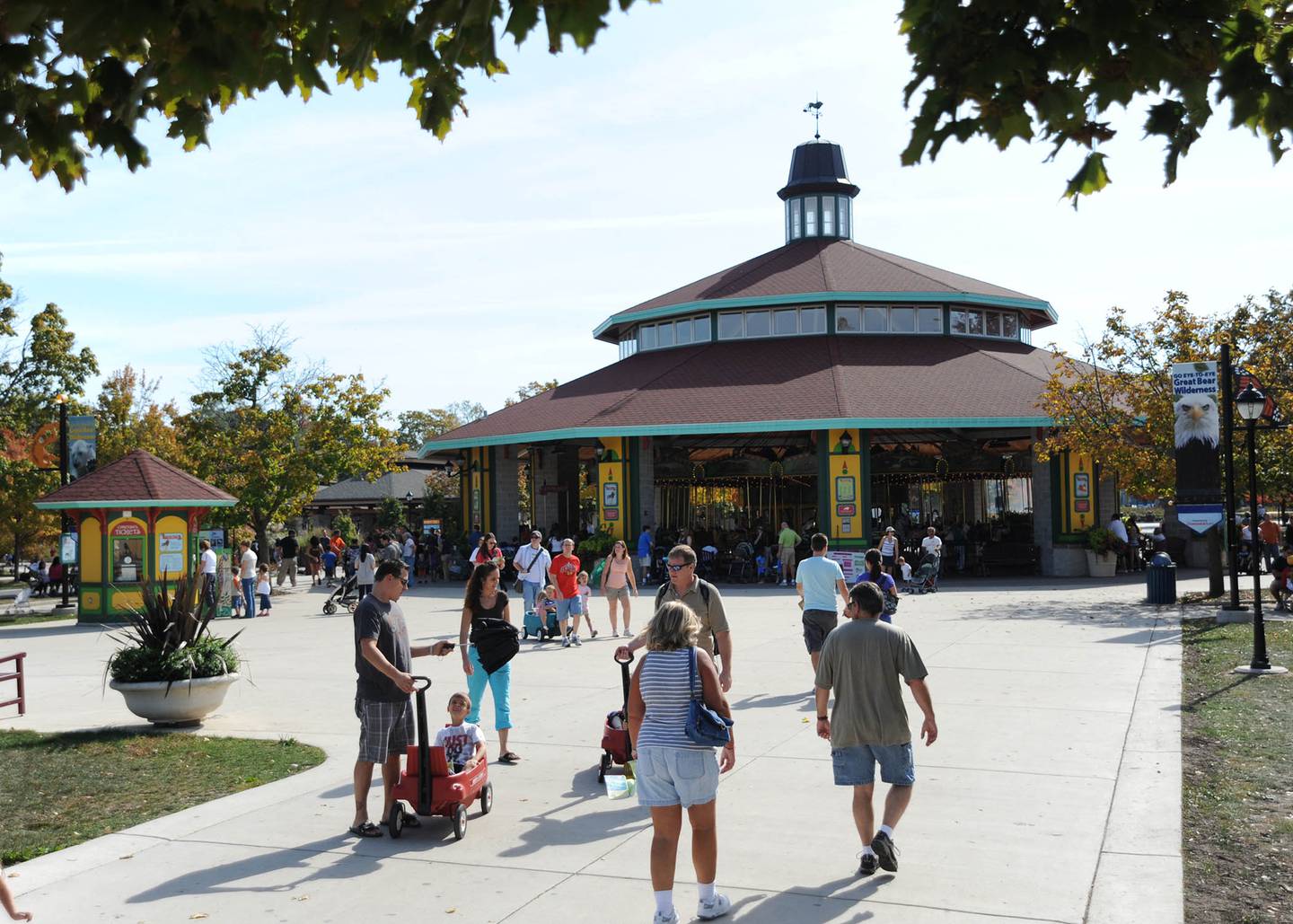 Tickets Are Pre-Purchase Only
Don't make the mistake of thinking you can 'buy at the door' because all tickets must be purchased in advance, no refunds, no rain checks. Visit their site at CZS.org for details and current covid-19 guidelines. Be prepared with your debit or credit card for a cashless environment. Military personnel are always free.
Penguin Encounter
Did you ever pet a penguin? Now you can with Brookfield zoo's 'Behind The Scenes' interactive workshop. Learn what it's like to be a zookeeper for a day and experience firsthand what it takes to care for hundreds of animals. Advance ticket sales and time slots sold separately from admission and parking costs online at CZS.org. Your photos are welcome however flash photography is not.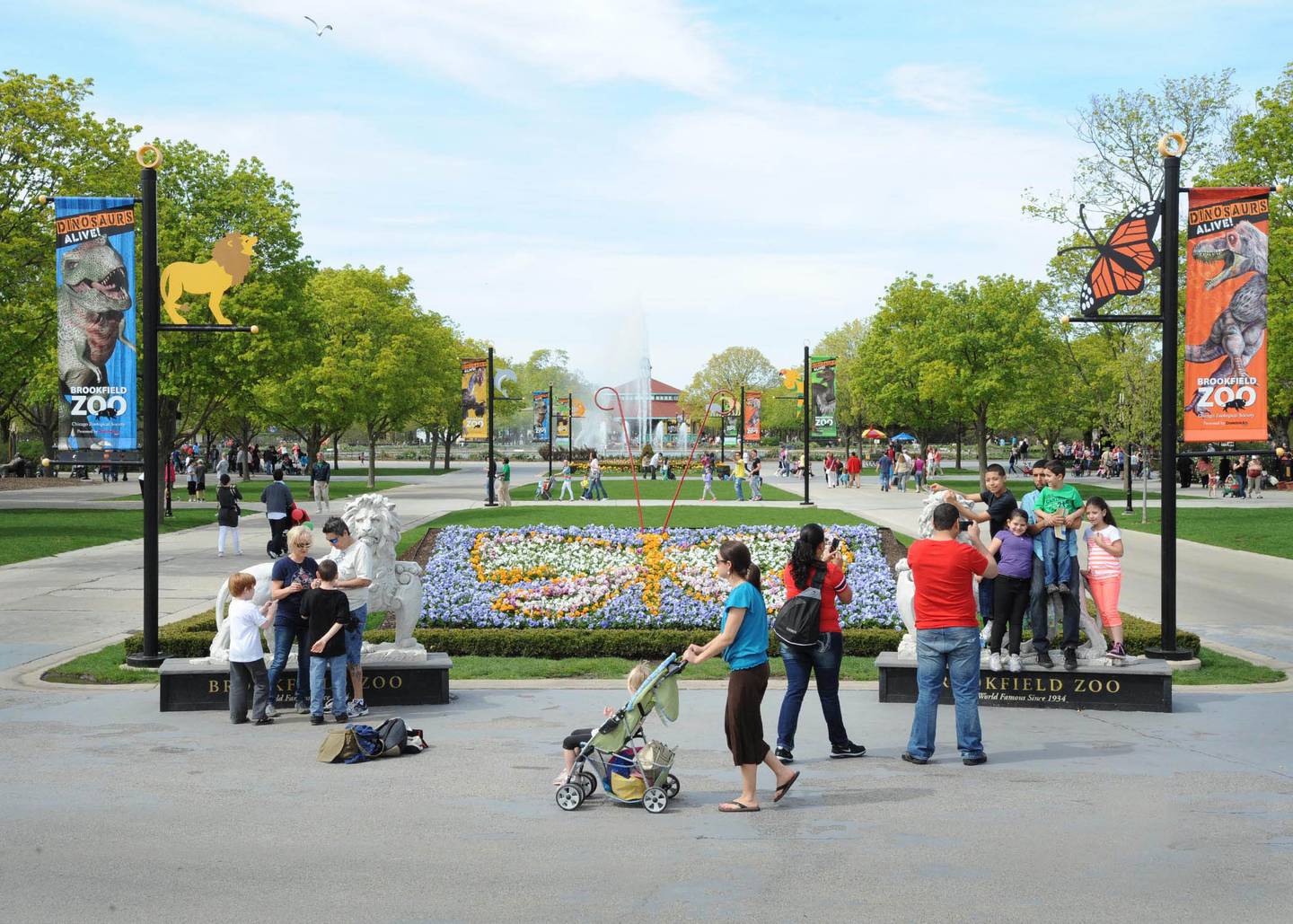 Feed The Giraffes
See one of the longest tongues in the animal world when you que up to feed a giraffe right here at Brookfield Zoo! But like all healthy animals, they are on a schedule, so feeding is only allowed twice daily from 10:30am-Noon and again from 1pm-2:30pm. Don't miss this one-on-one experience located in the Habitat Africa Exhibit.
Quiet Space Locations
If you've brought the stroller and little ones, you'll be glad to know that certain areas of the zoo are allocated 'Quiet Spaces' for the well-being of both the human and wild animal populations. Download the free pdf map to locate one of these calming places. The entire Forest Preserve Nature Trail loop around Swan Lake is one such area and an employee favorite.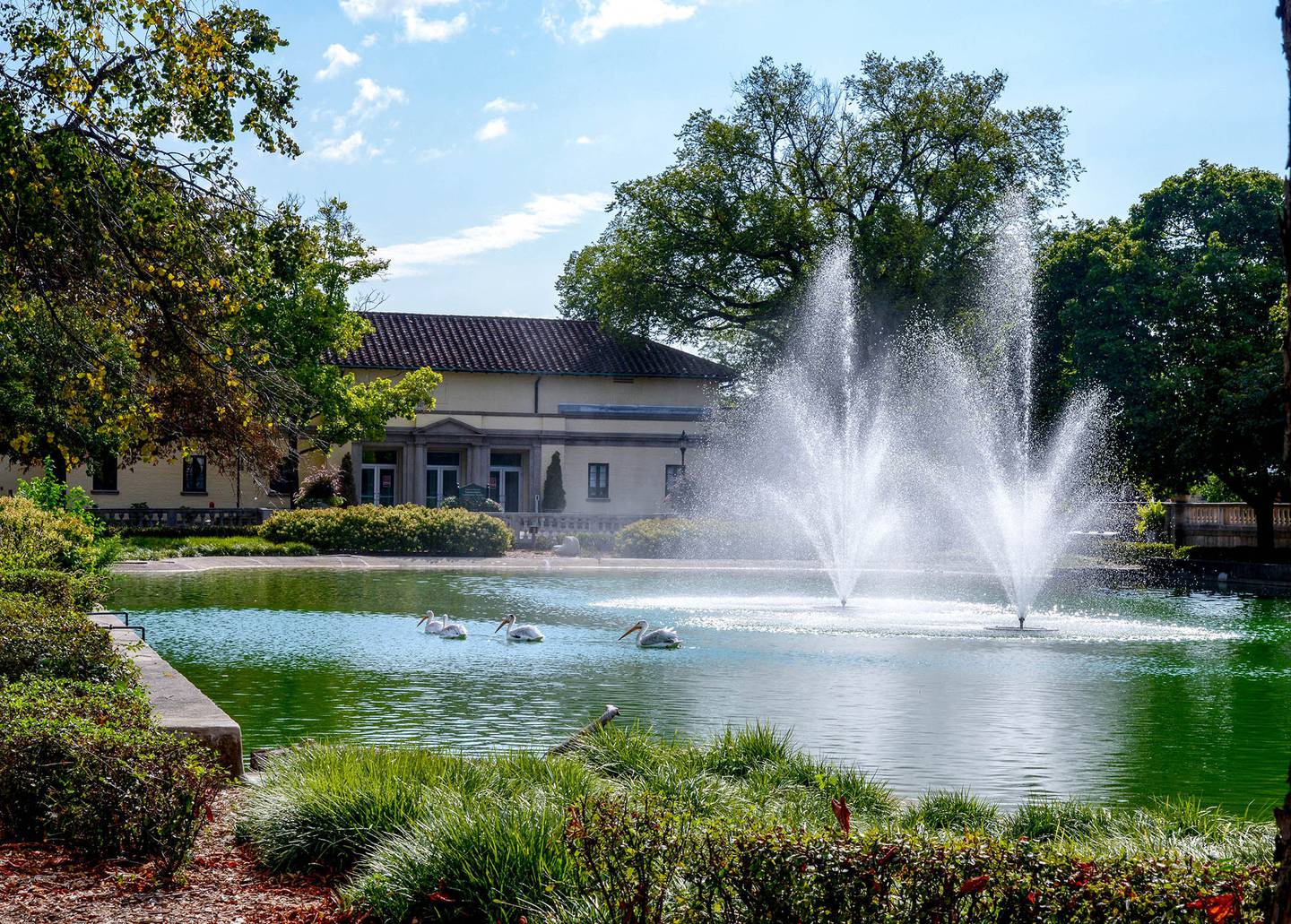 Forget The Stroller
For a nominal fee, you can leave that bulky stroller behind! Both single ($10) and double ($13) strollers are available including wagons ($13) and character dolphin strollers ($10) available at each entrance. Need a wheelchair ($12) or Electric Convenience Vehicle (ECV/Scooter/$25)? Because these items are limited, you'll need to make an advance reservation with a credit card deposit by calling 708-688-8347. Now…let's get rolling! (Please note: not all areas can accommodate strollers and in some exhibits they are not allowed. Look for conveniently located stroller parking.)
Party On!
Did you know that you can book your birthday party, corporate event or wedding at the zoo? With a number of onsite locations, themes and catering options, you can have a wild time! Birthday parties starting at just $40 per person includes parking, admission, Wild Encounters admission, pizza, cookies and pop, plus a birthday gift for the guest of honor! Let the zoo do the work while your little animals enjoy the day. Visit them at CZS.org and fill out the online event form or call 708-688-8355 for details. Restrictions apply.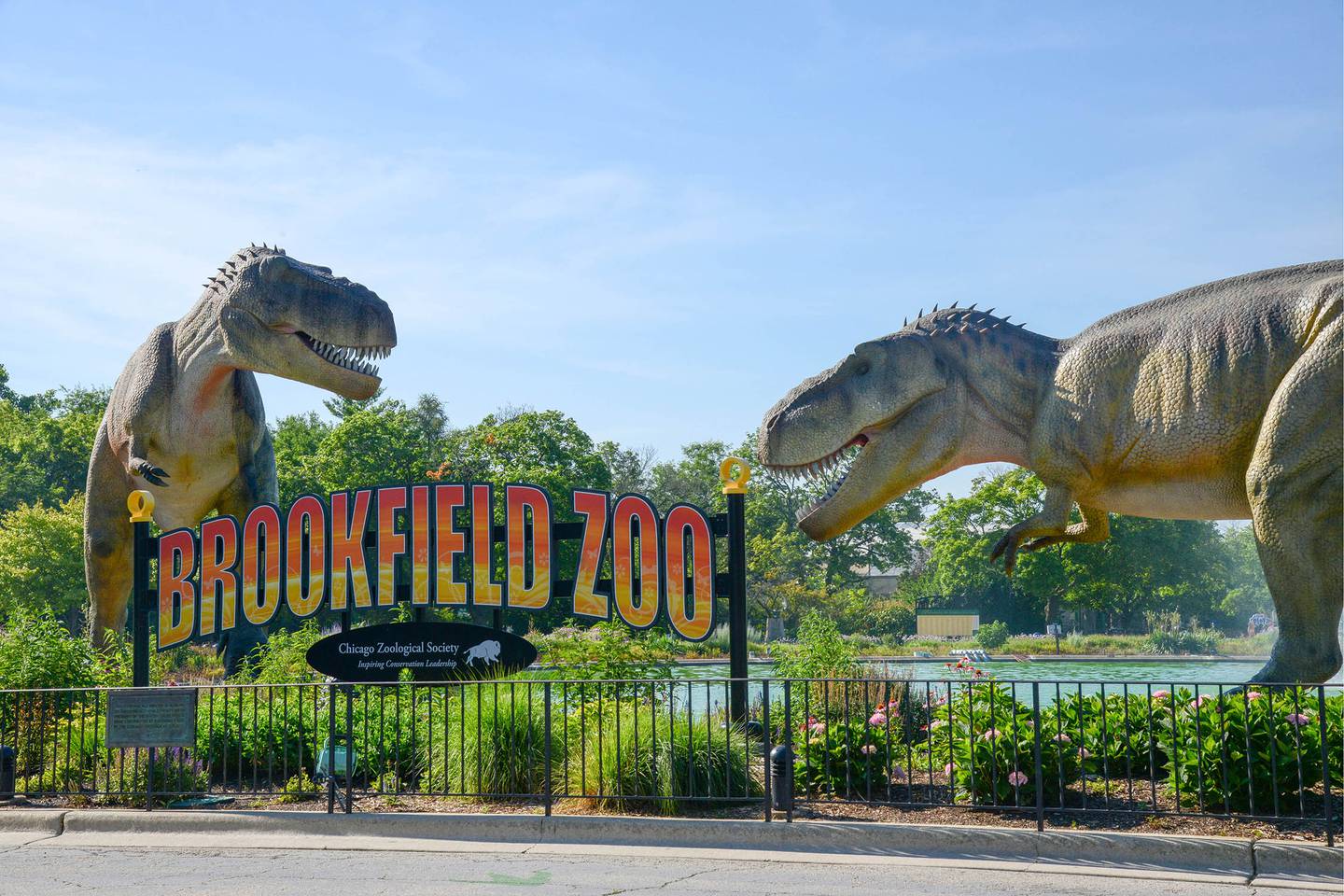 Ales and Animals
Proof that the zoo is not just for kids, adults can enjoy some adult beverages and cool off with an ice-cold beer. Relax at the beer garden in Coast Plaza or at Bite's and Brews in several locations throughout the park. Grab some Chicago Pizza or hot dogs at BZ Red Hot's and wash it all down with a selection of seasonal brews. Don't miss the zoo's own Wild Onion Brewery where 10% of craft beer sales go directly to the zoo.
High School and College Internships
So, we know that you're just planning to visit, but one of the best kept secrets is that your high school or college age student could intern right here at Brookfield zoo. Recognized as one of the top programs in the country, the Chicago Zoological Society is committed to '…providing experiential learning opportunities to individuals seeking to …develop…careers in the field of zoology and conservation.' If your family member is serious about animals, then contact the Brookfield Zoo about the intern program and what it has to offer at CZS.org. And they're not monkeying around. You can even obtain your Master of Arts in Biology degree through this program. How's that for higher education?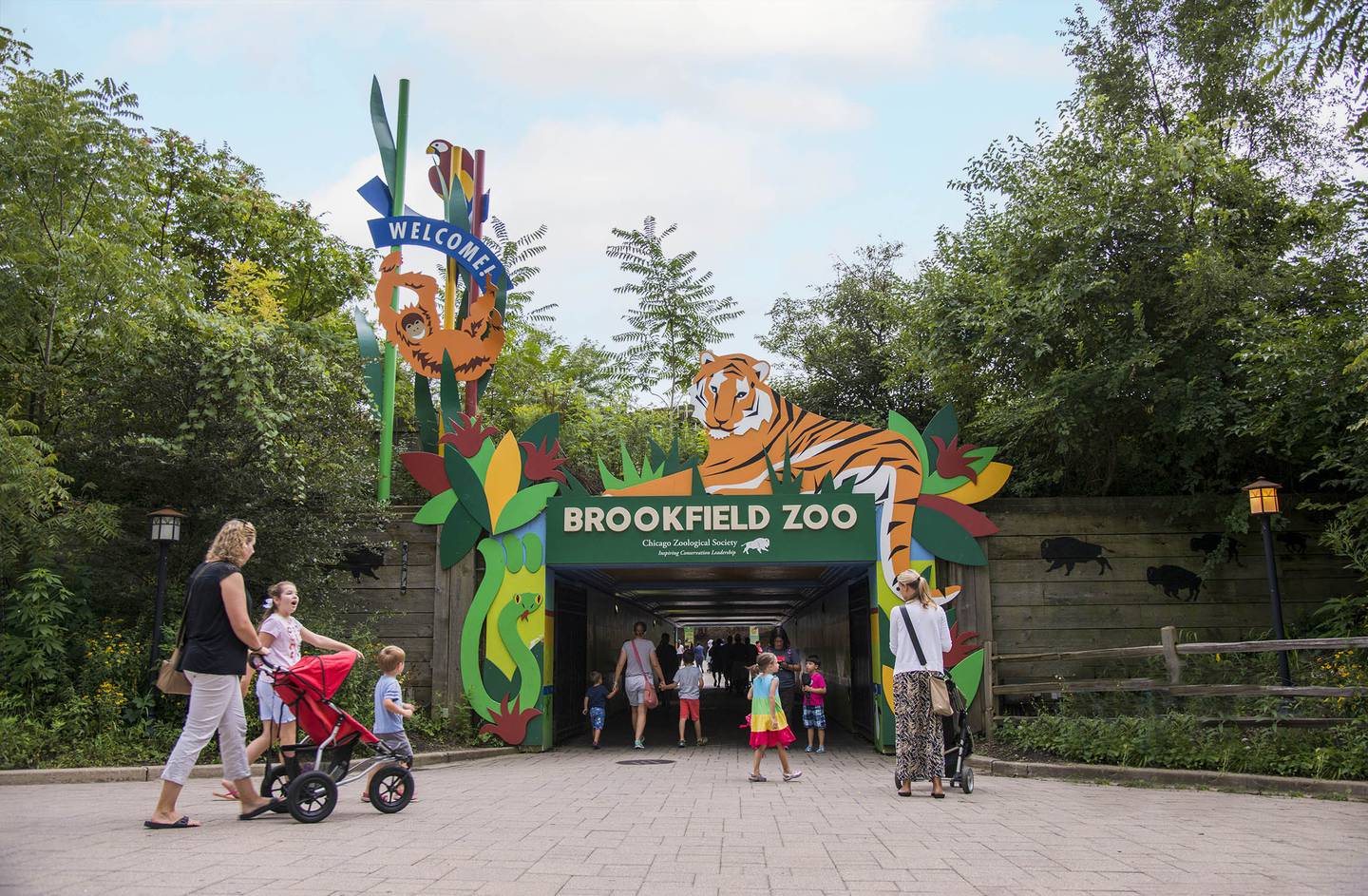 Brookfield Zoo-Brookfield
8400 W 31st Street, Brookfield, IL
708-688-8000
Hours: 9:30am-6pm