Nestled just a few blocks north of the city's downtown, you'll find the Joliet Iron Works Historic Site. The 52-acre preserve was once home to the second largest steel mill in the United States, one of Joliet's defining industries before the birth of Route 66.
Ironically enough, the mill also played a key role in bringing about the end of the nearby I&M Canal, an aquatic precursor to Route 66 that fueled the growth of early Chicago. At the factory, thousands of miles worth of railroad rails were rolled out, beginning in 1873, helping to jump-start the industry that soon would replace the famed waterway. In only a few short years, Joliet Iron and Steel Company rails could be found on train lines across the nation.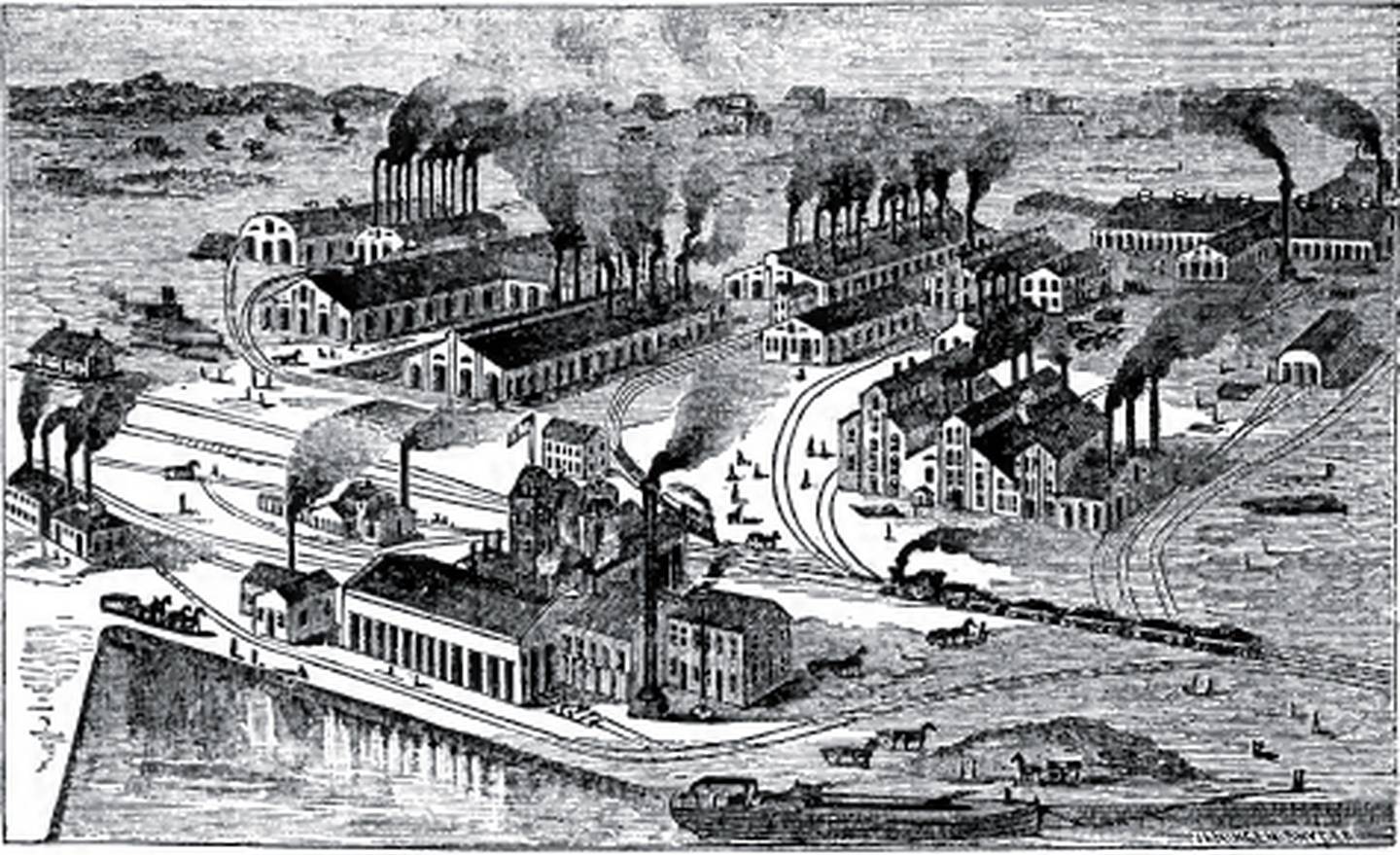 Despite this boom, the mill shuttered its doors by the early 1900s. Unable to compete with growing operations on the East Coast, Mother Nature slowly began reclaiming the grounds. That is until the Forest Preserve District of Will County acquired the land in the mid-1990s, and started the process of converting the mill's ruins, including the original blast furnaces and other hauntingly striking vestiges, into a fascinating self-guided interpretive site, complete with .59 mile of paved recreation trails, a 100-person capacity picnic shelter, restroom facilities and water fountains.
The preserve also provides access to the 7.57-mile, crushed limestone/paved I&M Canal Trail, ideal for biking, hiking, cross-country skiing, snowshoeing and in-line skating (on the 3.26-mile paved portion of the trail north of 135th Street).
The Joliet Iron Works Historic Site is on Columbia Street, east of Route 53/Scott Street in Joliet.
For more information, visit: reconnectwithnature.org/preserves-trails/preserves/joliet-iron-works-historic-site or call 815-727-8700.