The historic city of Pontiac is home to many delectable restaurants, beautiful public parks and plenty of boutique shopping opportunities, but the picturesque community also boasts four can't-miss museums packed with classic Americana. The town conveniently is situated at the end of The First Hundred Miles of Route 66, where a visit to these impressive collections is the perfect way to wrap up your journey along the Mother Road. Join us as we take a look inside these hidden gems.
Route 66 Association of Illinois Hall of Fame and Museum
110 W. Howard St., Pontiac
Pontiac is home to one of the best Route 66 museums along the entire Mother Road, the Route 66 Association of Illinois Hall of Fame and Museum, which holds an expansive archive of Route 66 artifacts and ephemera, along with a vast collection of historical photos. Fans of history and Americana won't want to miss a chance to experience this repository of thousands of pieces of historic memorabilia from the glory days of the road.
At the fan-favorite museum, you'll find nostalgic relics from days gone by, like vintage license plates, a VW bus with a connection to Disney's hit film "Cars," and a spectacular, two-story-tall mural of a Route 66 shield, perfect for photo-ops. This is a fun location for travelers spending any time along Route 66.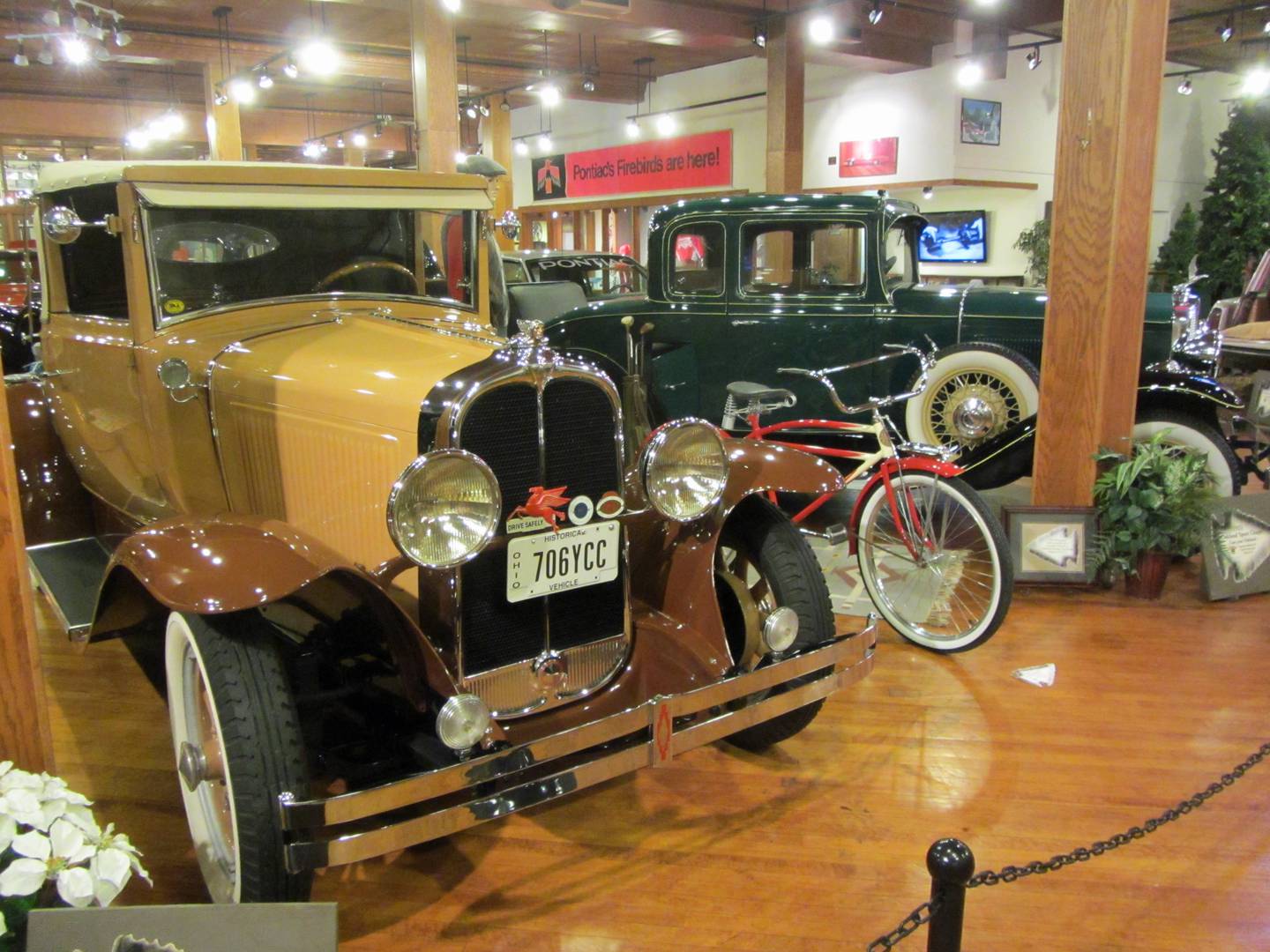 Pontiac-Oakland Museum and Resource Center
205 N. Mill St., Pontiac
Visitors are astonished at the quality of the cars on display, and the extent of the collection at the auto museum. You'll need about an hour or so to tour the large collection of vintage cars, memorabilia and research library housed in the sprawling downtown museum, just a short walk away from the Route 66 Association of Illinois Museum.
Admission is free, but you can opt for a behind-the-scenes tour for $5 a person. The special tour will give you the inside scoop on the history of the astounding automobile, along with stories from knowledgeable guides. Auto enthusiasts won't want to miss this fine collection, which is open every day.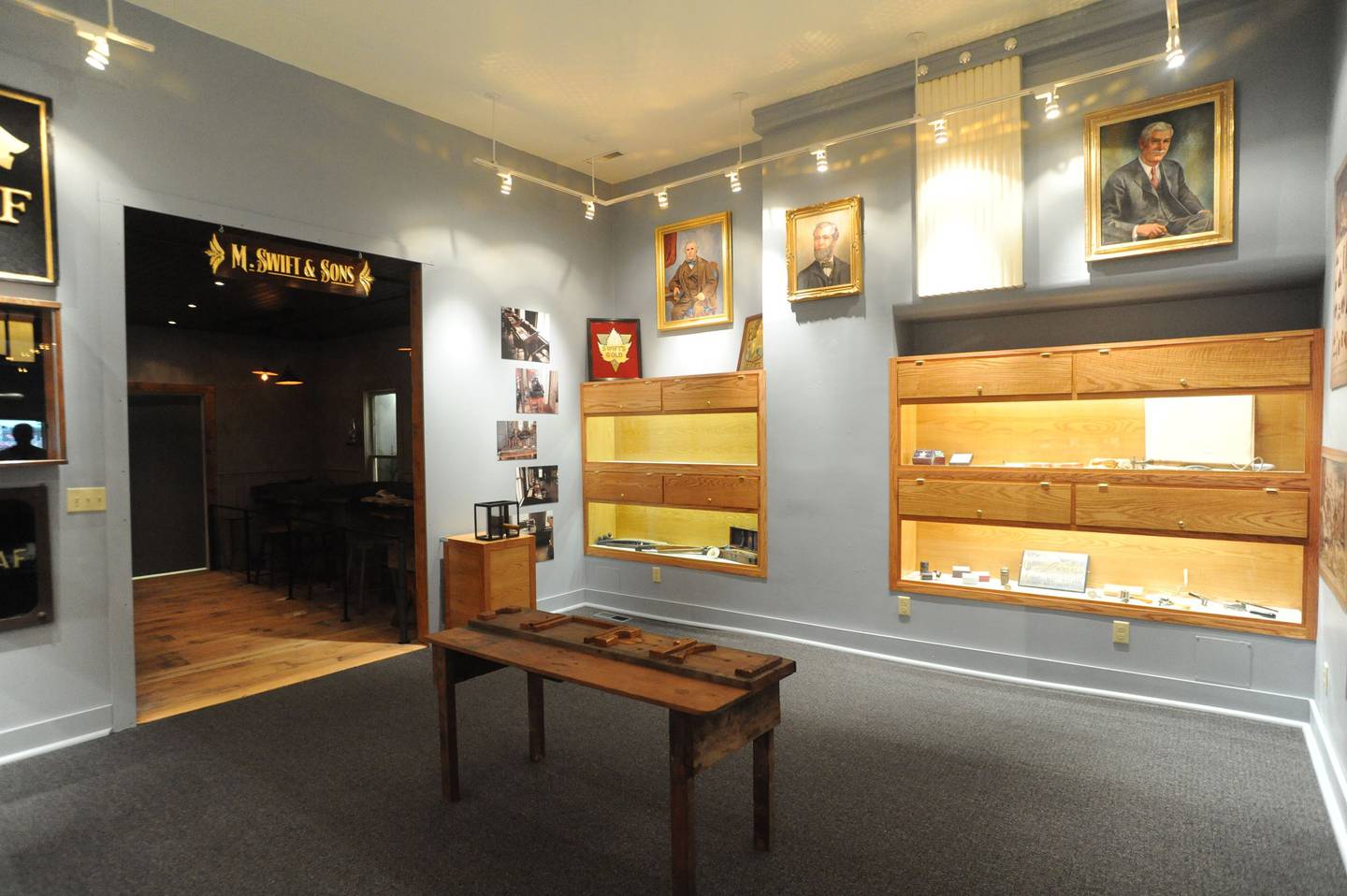 Museum of the Gilding Arts
217 N. Mill St., Pontiac
Take a step back in time to America's Gilded Age, when silver and gold leaf were all the rage. Gilding, a metal coating process that dates back to ancient Egypt, is front and center at this unique downtown museum. The impressive collection of gilding artifacts features examples of the leafing process, and detailed information on how it is done.
Displays at the museum highlight the many applications for the process throughout the ages, from architecture to decoration to preservation.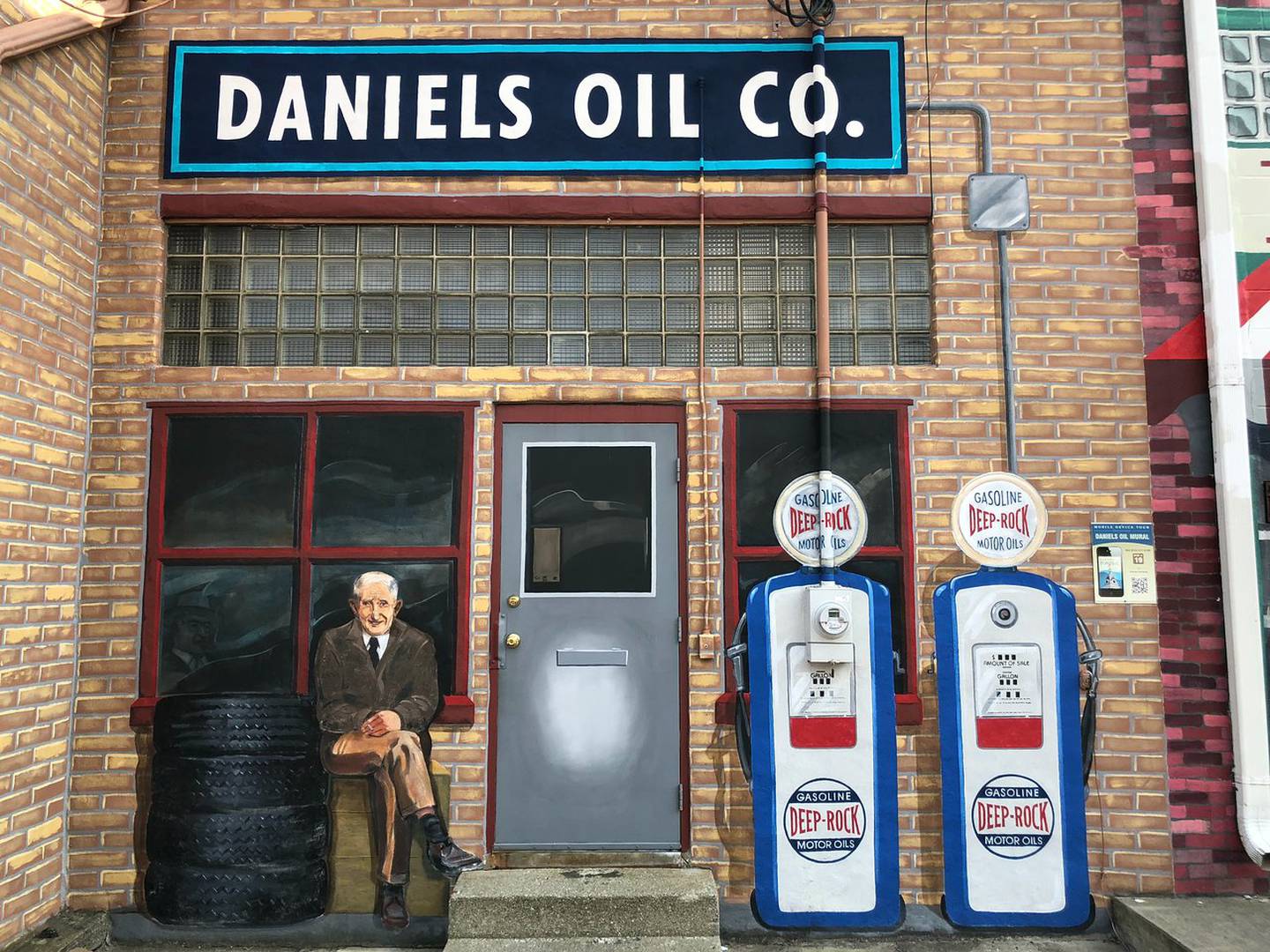 Walldog Mural and Sign Art
110 W. Howard St., Pontiac
visitpontiac.org/2193/Walldog-Mural-Exhibit
Art fans and lovers of roadside nostalgia won't want to miss the collection devoted to murals and signs. On display are the designs, working notes and storyboards from the Walldogs, a group of mural and sign artists who have created larger-than-life public art installations all around the globe.
After visiting, stroll the streets of Pontiac and enjoy its 23 murals, 18 of which can be credited to the talented Walldogs. Nostalgic in nature, the murals are all connected to Pontiac's past, with many directly related to its connection with Route 66. After visiting the exhibition and learning all about the Walldogs' techniques, and experiencing the murals around town, you'll want to plan another road trip to spot more of these beautiful public works of art.