The results are in: Dwight's own Unpossible Mead and Wilmington's Route 66 Old School Brewing have both scored major awards at the prestigious Mazer Cup, an international mead competition that sees entries from all across Europe, Asia, Africa and North America. The First Hundred Miles of historic Route 66 is your destination to try these fermented favorites.
Comparable to the renowned Great American Beer Festival, the annual Mazer Cup competition saw upwards of 900 commercial and amateur submissions for the 2021 competition. Unpossible Mead claimed two of the 28 commercial competition medals that were up for grabs, one coveted solo gold medal and a second for a collaboration with Route 66 Old School Brewing.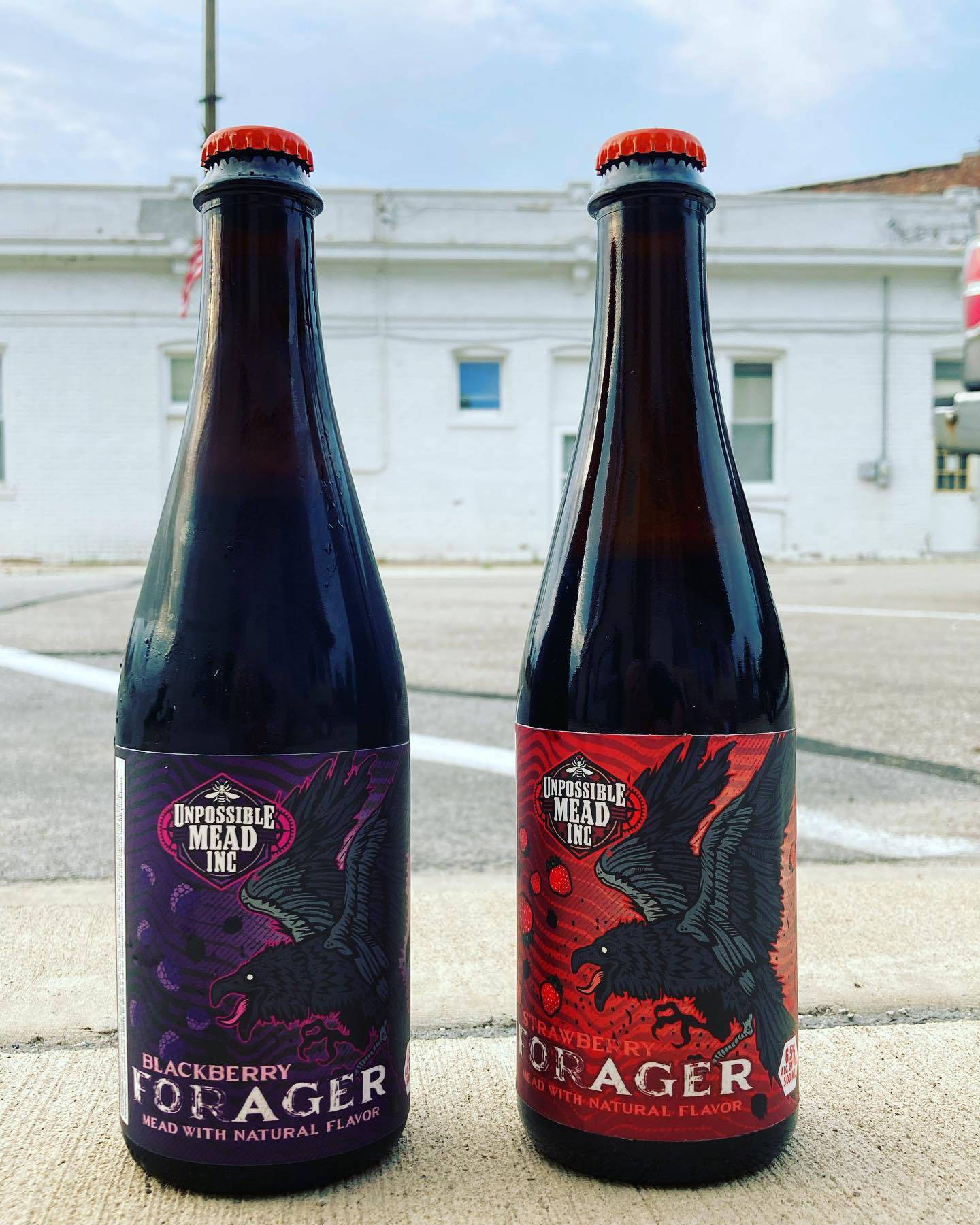 For those not in the know, mead is an alcoholic beverage created by fermenting honey and water – often with the addition of fruits, spices, grains and hops – that results in a wide range of flavor profiles. Unpossible's owner and head mead maker Brian Galbreath has focused on producing a series of crowd-pleasing session meads. Galbreath's Blackberry Forager, a staple of Unpossible Mead's product line, snagged the solo gold medal for the show's sweet session mead category. This highly drinkable 6.5% ABV has a great authentic blackberry taste and pleasant finish. It can be found on tap at Unpossible Mead's downtown Dwight taproom, located just blocks from historic Route 66 (111 E. Chippewa St., Dwight), or bottled at numerous liquor stores across north central Illinois.
Route 66 fans won't want to miss the other local winner from the Mazer Cup, a true rarity in the world of mead and craft beer. Route 66 Old School Brewing (10 Bridge St., Wilmington) partnered with Unpossible Mead to create a Braggot, a fusion of beer and mead that dates back to the 12th century and remains popular in Wales to this day. Dubbed Mango Is Our Middle Name, this honey-infused beer proved so popular that it is now one of Route 66 Old School Brewing's core menu items. You can get it on tap at the brewery or purchase it in cans.
If you're a craft beer or mead fan planning a trip along The First Hundred Miles of Historic Route 66, don't miss an opportunity to try these award-winning artisan beverages.