The First Hundred Miles of Route 66 are home to many world-class attractions, but few are more widely known and beloved than the Chicago Zoological Society's Brookfield Zoo. Located only 15 miles west of Chicago, just a short jog from historic Route 66, the 200-acre zoo is broadly regarded as one of the best in the nation. Now, with the return of the Brookfield Zoo's popular "Holiday Magic" lighted display, presented by ComEd and Meijer, there's no better time to take a winter trip to the zoo.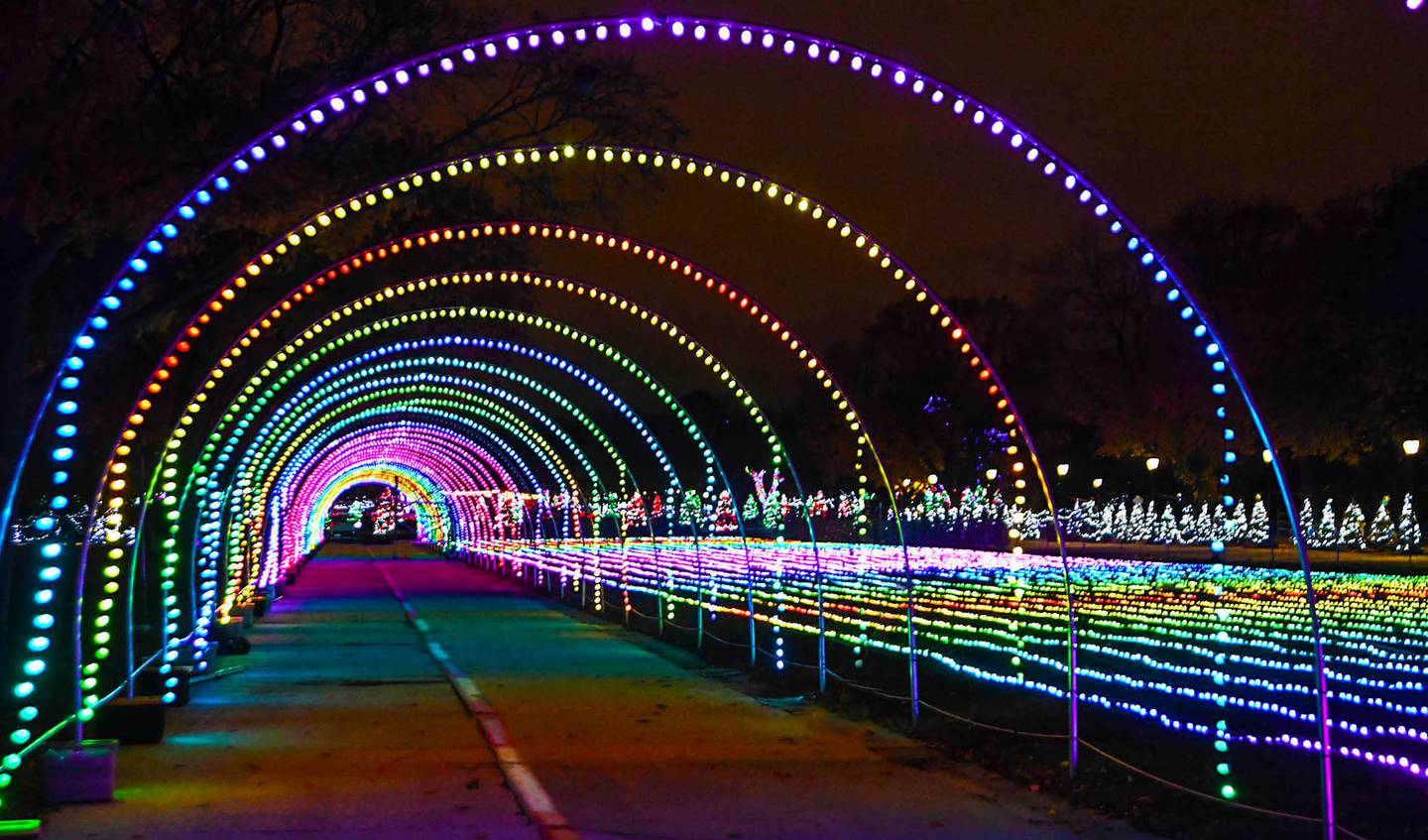 The larger-than-life lighted displays will be illuminated for crowds Dec. 11 and 12 and Dec. 15 to 19, as well as Sunday through Friday, Dec. 26 to 31. Holiday Magic will run from 3 to 9 p.m. for each of the dates, and the zoo will not be open to the public prior to 3 p.m. on those special event days.
See over two million beautiful holiday lights, including the brand new Sea of Lights display that features over 2 miles of lights. Marvel at the zoo's enormous, 41-foot-tall magical tree, and snap some amazing selfies in the 600-foot Tunnel of Lights. Take part in fun family-friendly activities like Game of Gnomes, an interactive scavenger hunt held throughout the zoo, and spend some quality time on the skating rink.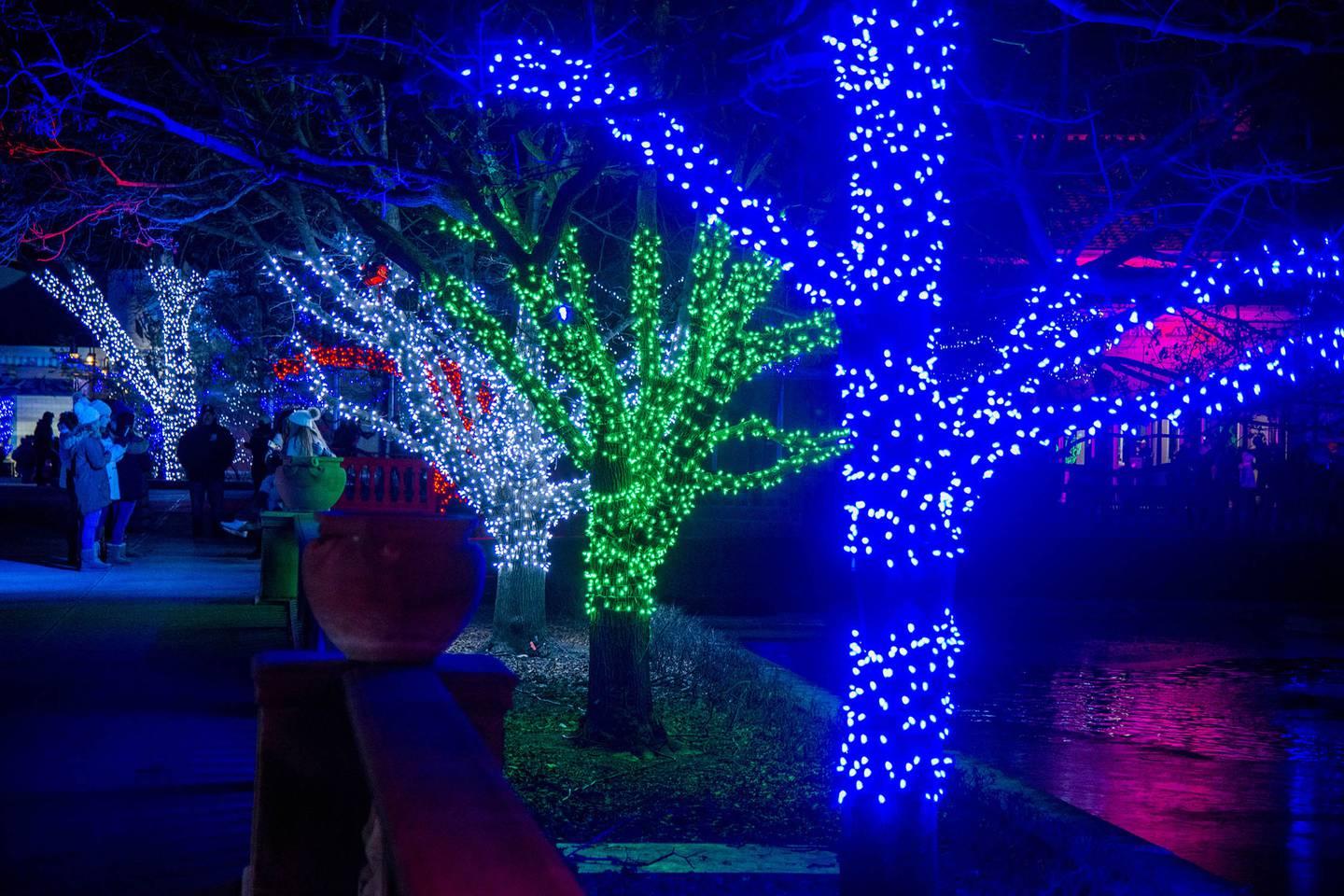 Best of all, you'll still get to see some of your favorite animals in the park. Brookfield's animal buildings will be open until 8:30 p.m. each night (unless otherwise noted). Available animal attractions include Australia House, Great Bear Wilderness, Pachyderm House, Swamp, Feathers and Scales, Reptiles and Birds, Living Coast, Big Cats, Seven Seas underwater viewing gallery, and the ever popular Dolphins in Action (presentations at 4 and 6 p.m., additional fees apply for this event). For public safety, masks must be worn in any indoor locations within the zoo.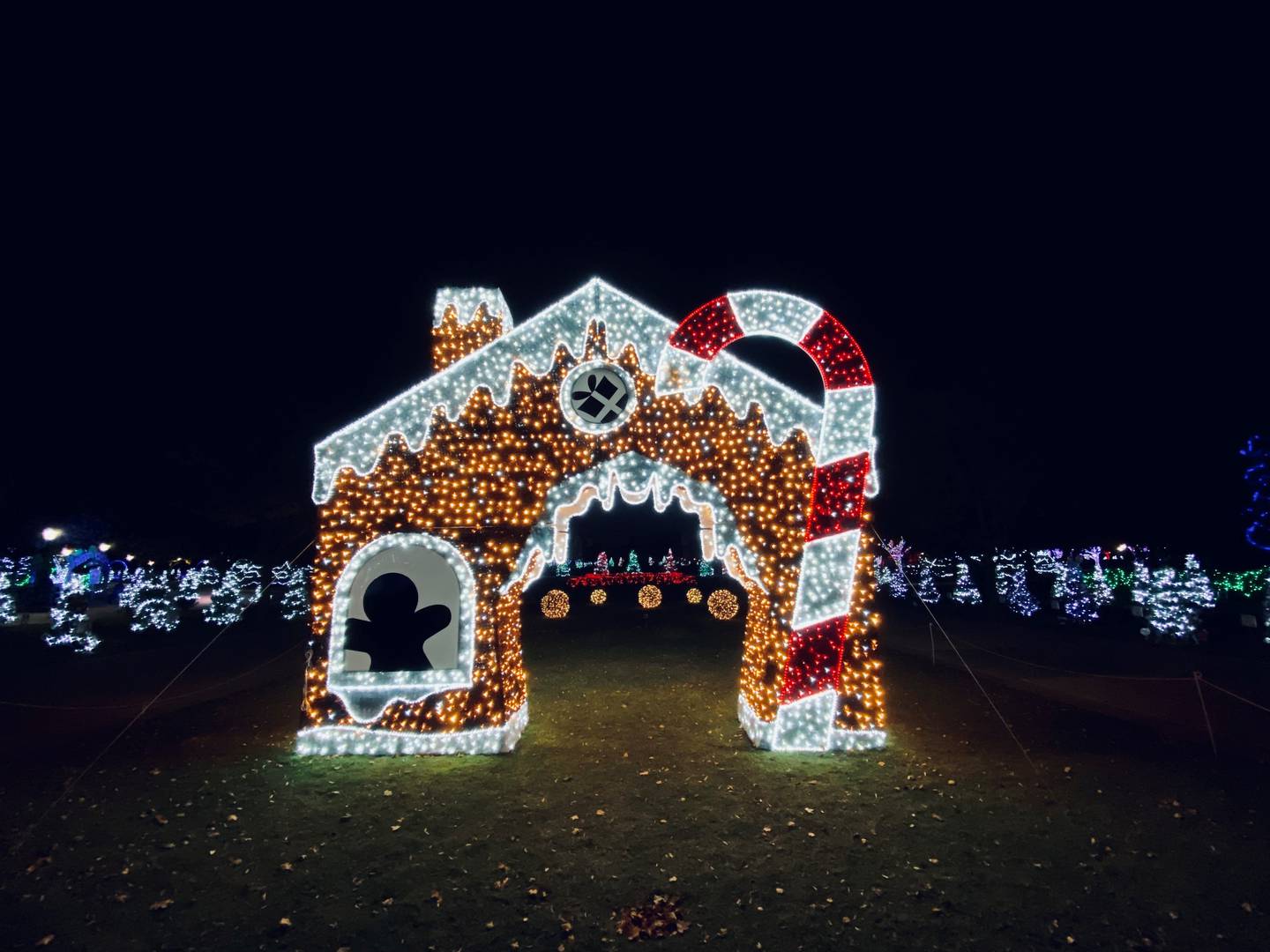 Looking for a great holiday photo for the kids? The zoo's Hamill Family Wild Encounter will feature a live reindeer display. If you're shopping for some last-minute gifts, Brookfield's famed Mold-A-Rama souvenirs make fun gifts for fans of wildlife and classic park memorabilia.
For more information on Holiday Magic, and to start planning your trip to Brookfield Zoo, be sure to visit www.czs.org/info.