After spending a few hours exploring the first stretch of Route 66, nothing beats pulling off the road to find a delicious hot meal or cool craft beer. Joliet offers a stellar selection of restaurants and microbreweries, making it the ideal place to pause and grab a bite. All restaurants featured on this list are right on Route 66, or just a short drive off the Mother Road.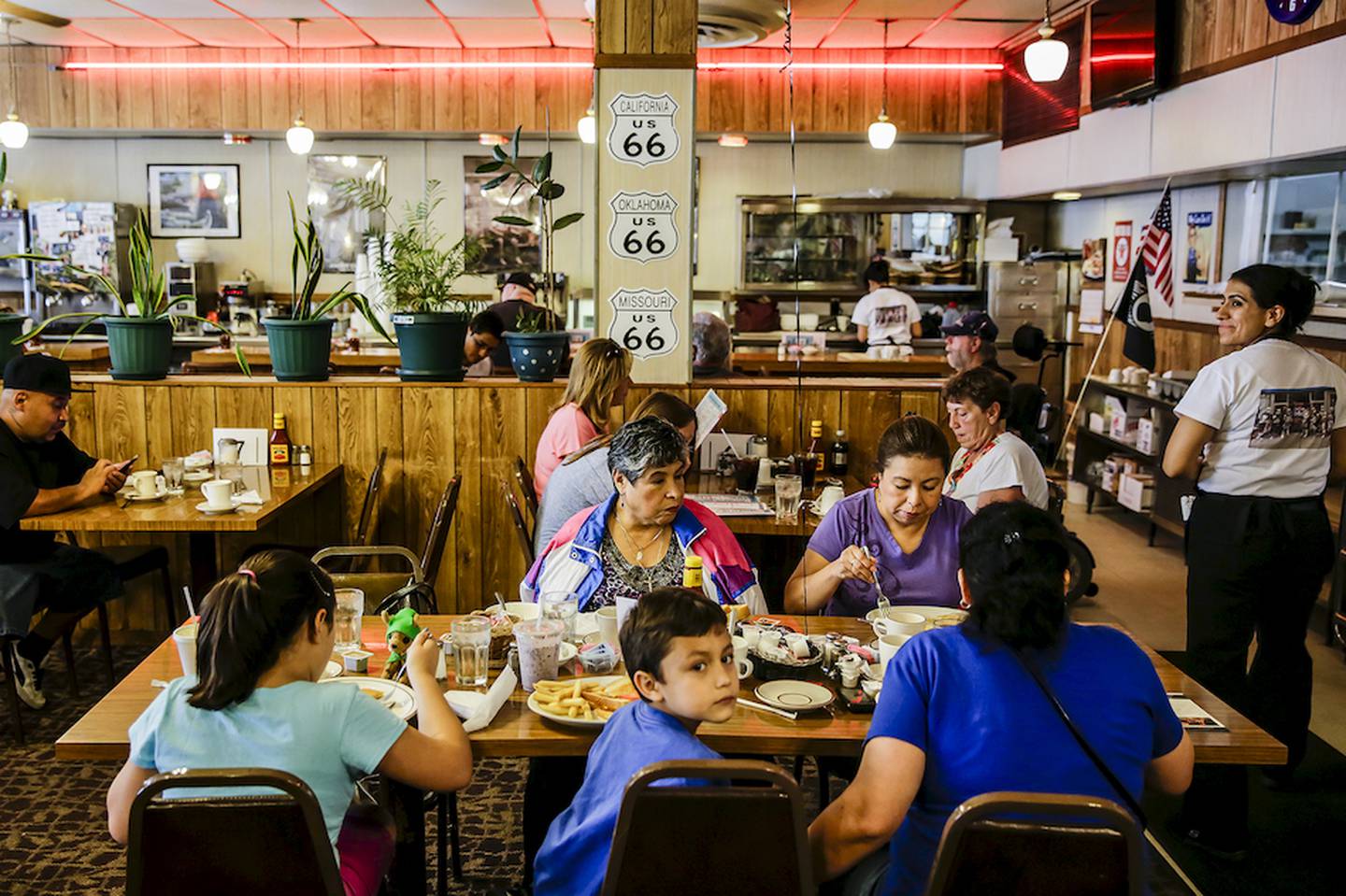 BREAKFAST:
Joliet Route 66 Diner
22 W. Clinton St., facebook.com/66Rtdiner
Have a meal surrounded by Route 66 signage. The old-school diner is packed to the brim with nostalgic references and vintage decor – from its glowing neon sign to throwback interior design. You'll also find a handy selection of maps, brochures and guides to help you start planning the next leg of your trip. Serving breakfast and lunch daily, the Joliet Route 66 Diner is a must-stop spot if you're looking for classic American dishes, like country-style eggs and made-to-order melts.
Jitters Coffee House
178 N. Chicago St., facebook.com/JittersJoliet
The independently owned coffee shop is the perfect place to pull up a chair and start planning your next day of adventure on Route 66, or to just relax and recharge before you hit the road again. Housed inside a historic downtown building, Jitters serves up a variety of breakfast and lunch favorites, including pastries, fresh sandwiches and some delicious desserts, along with their selection of fresh-brewed coffees and smoothies.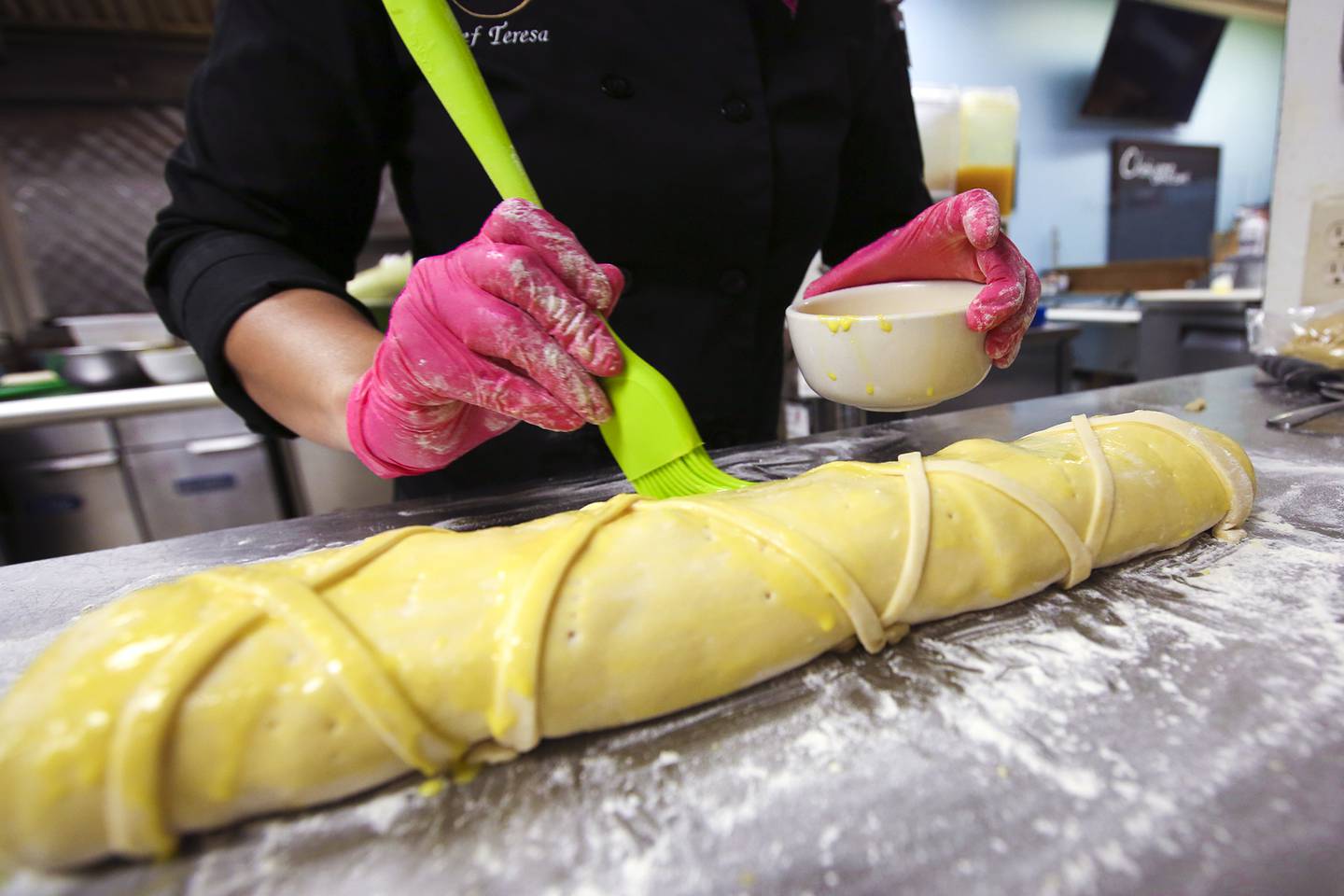 LUNCH:
Chévere Latin Café
81 N. Chicago St., cheverelatincafe.com
Traveling on Route 66 is all about experiencing new sights, sounds and tastes! For a unique dining option on the Mother Road, try the modern Venezuelan fusion of the Chévere Latin Café. Located right across from the famous Rialto Theatre in downtown Joliet, Chévere prepares fresh and authentic Venezuelan dishes that combine the flavors of South America with Americana classics. You'll find mouthwatering offerings like empanadas, fried plantains and arepas, delectable stuffed corn cakes.
Hamburgerseria
1015 Essington Road, hamburgerseria.com
A modern classic in Joliet, Hamburgerseria is a trendy hamburger joint that still captures the feel of the vintage diners that once dotted Route 66. In addition to a sprawling selection of gourmet burgers, Hamburgerseria also serves up a wide variety of delicious sandwiches, snacks, hot coffee, tea and homemade desserts. From sliders to salads to signature sandwiches, there's something for everyone at this eclectic modern diner.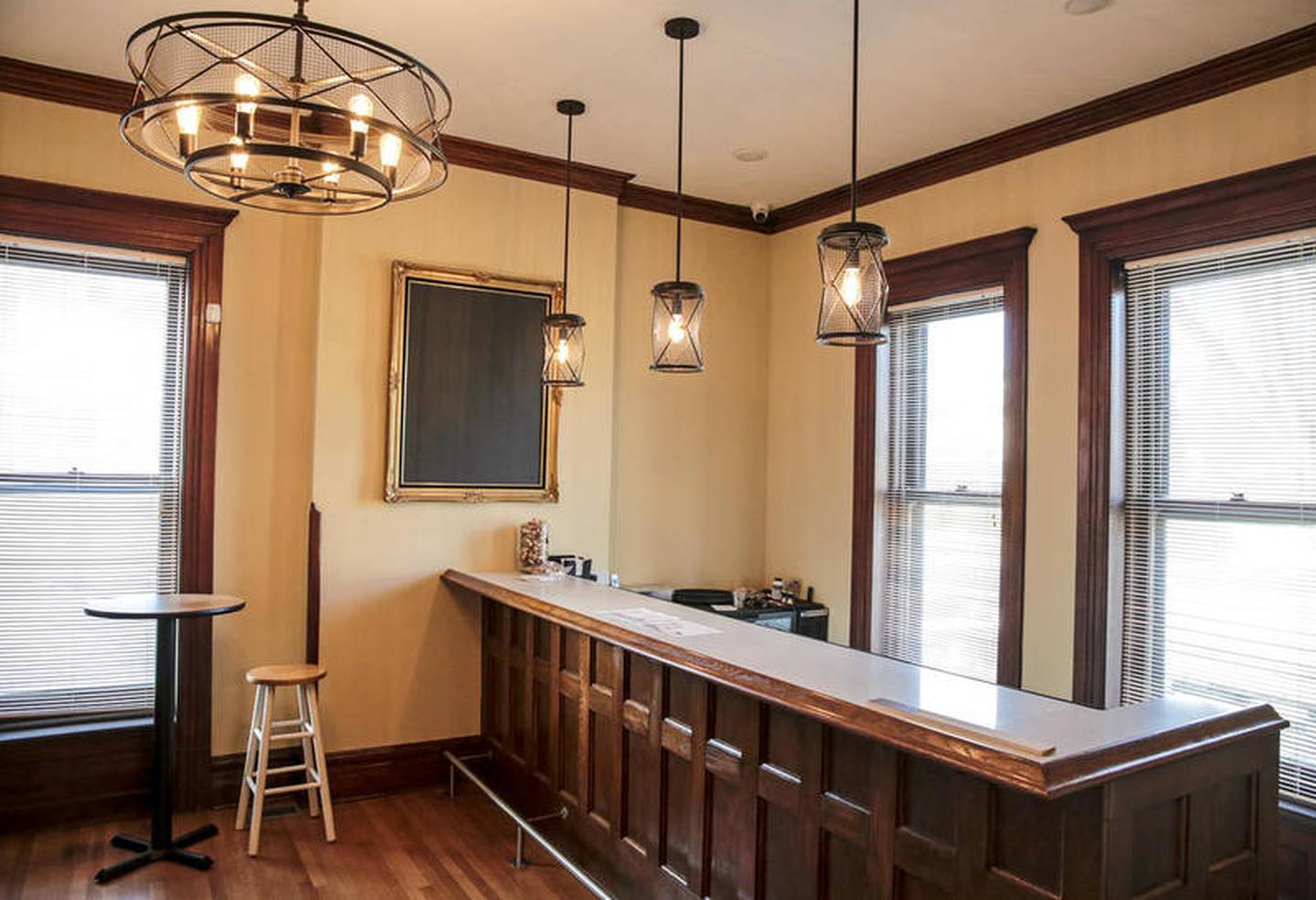 DINNER AND DRINKS:
MyGrain Brewing Company
50 E. Jefferson St., #106, mygrainbrewing.com
Not just a destination for great locally made craft beers, this brew pub also cooks up some signature burgers, steaks, wings, tacos and special weekly brunches. Located in the heart of Joliet's historic downtown, directly inside the Joliet Union Station, you'll be just as struck by MyGrain's taproom ambiance as its ever-growing line of house beers and elevated bar fare.
Bishops Hill
310 Bridge St., bishopshill.com
One of the last things you'd expect to spot on Route 66 is a full-fledged castle, let alone a winery housed inside a castle. Once the headquarters for the Joliet Catholic Diocese, and before that the estate of a German brewmaster, the striking limestone building is now available for wine tastings and special events. During extensive restorations, much of the original on-site brewery was discovered and painstakingly restored with reclaimed materials. The grotto-like structure houses Bishops Hill's processing equipment, tanks and barrel-aging rooms. Be sure to reserve a spot in the upcoming Wine 101 class, to be held Thursday, Feb. 3.