Craft beer lovers, rejoice: the Heritage Corridor Ale Trail has returned for its 2022 season. This convenient web app connects you to more than a dozen breweries, bars and tasting rooms across The First Hundred Miles of Route 66 and beyond, giving you deep discounts and a shot at some exclusive merch. Here's everything you need to know.
The Ale Trail Passport web app showcases the best locations to grab a locally brewed beverage, from the southwestern suburbs to Starved Rock Country to the west. The platform allows you to earn prizes by visiting popular establishments like Joliet's MyGrain Brewing and Wilmington's Route 66 Old School Brewing, and even gets you exclusive discounts on pours and other specials at these terrific breweries, bars and tasting rooms.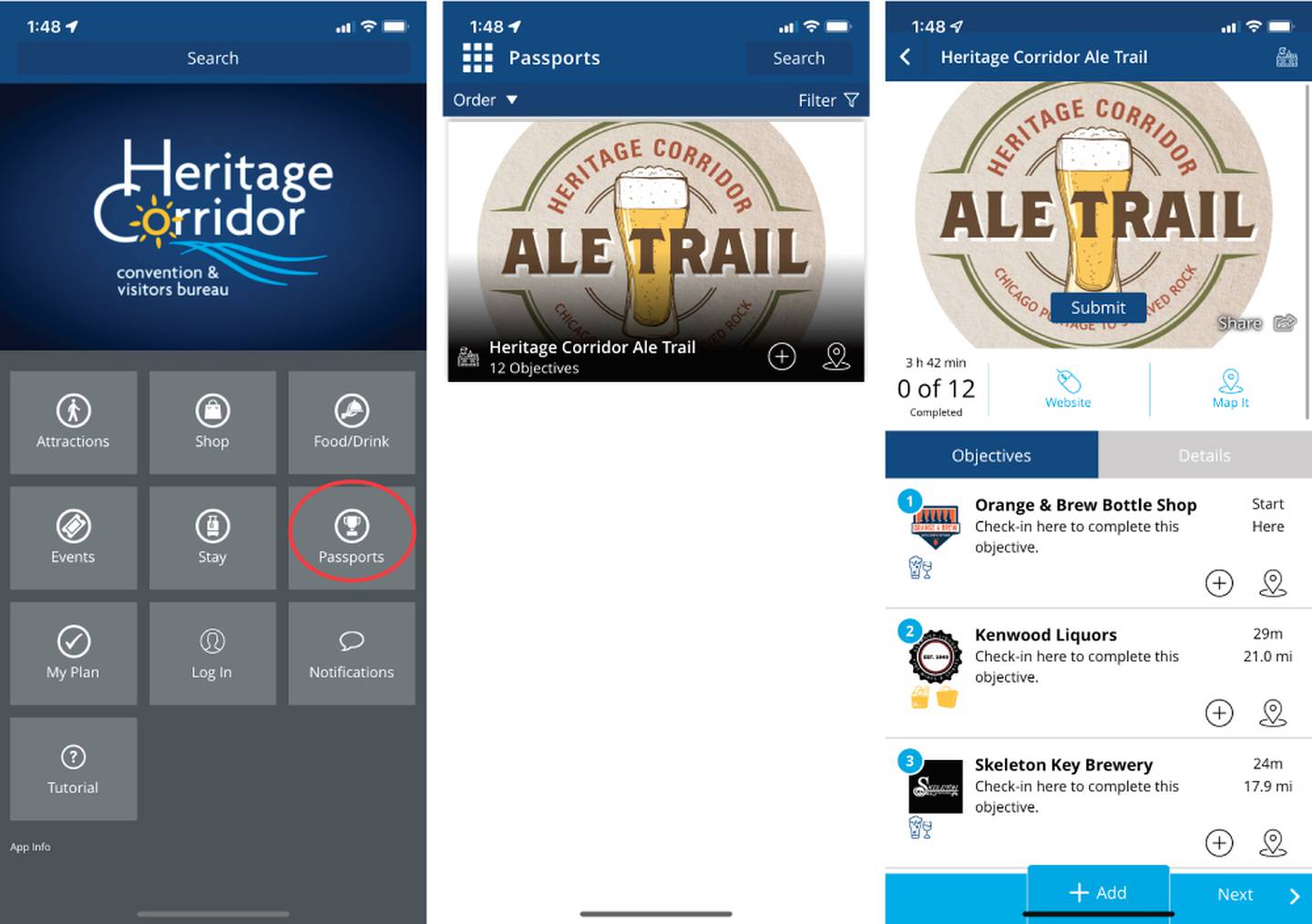 If you visit 12 locations on the trail, make a purchase and "check in" with the app, before the season closes on Dec. 31, 2022, you'll receive a free 2022 Heritage Corridor "Raise A Glass Tour" Ale Trail T-shirt, featuring info on each of the participating locations.
But you're not just earning exclusive merch, you're also supporting small businesses and helping to strengthen Illinois' exciting and diverse craft beer community. Taking part in the convenient and fun passport program is a great way to show your support, and explore more taprooms along The First Hundred Miles and in neighboring communities.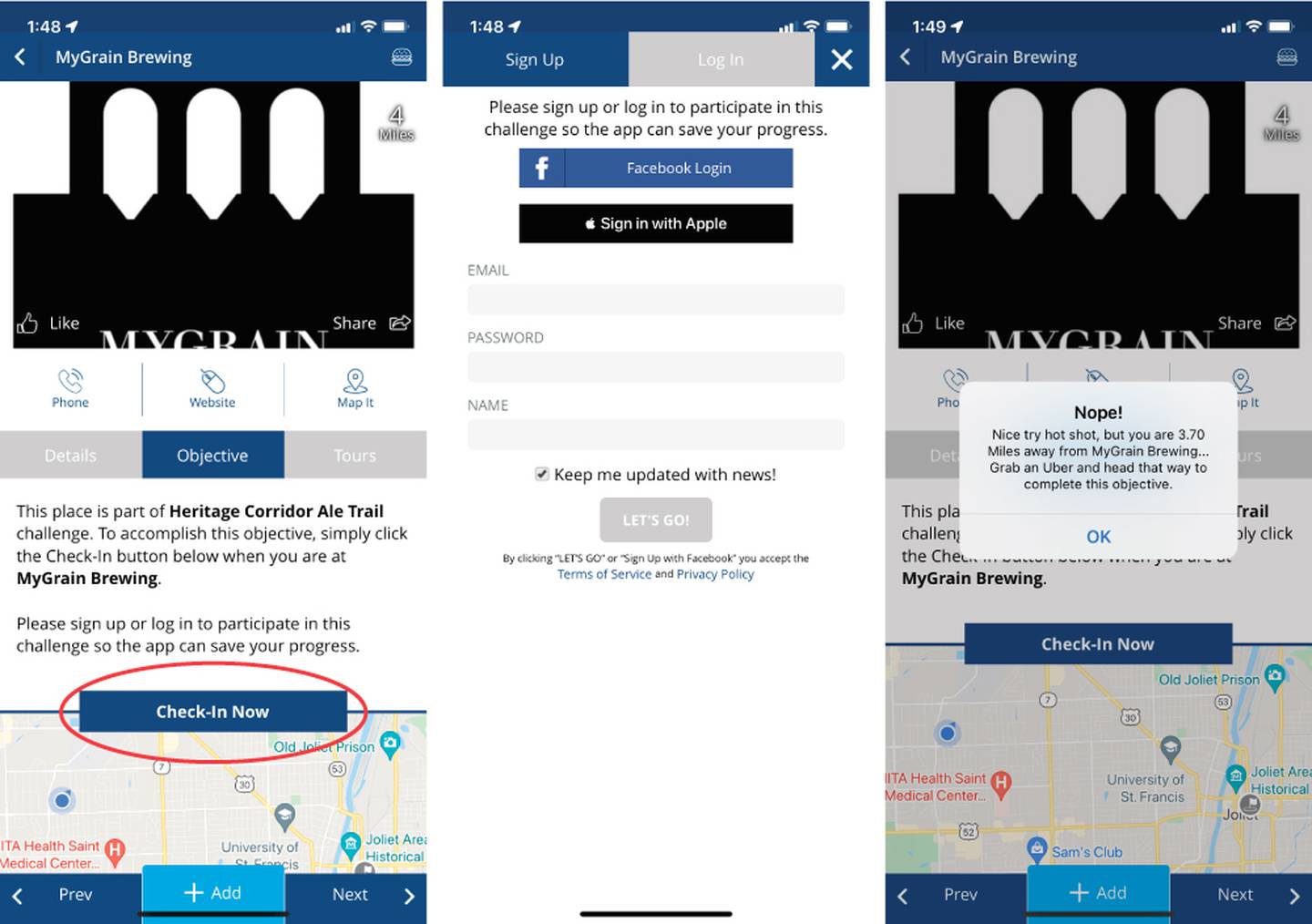 To start your Ale Trail Passport journey, simply head over to heritagecorridoraletrail.com and click on the 2022 Ale Trail Passport button to start your quick registration process.
Once you're in the web app, you'll see that it features brewery bios, hours, maps and website links for the more than 20 participating establishments in the Ale Trail program. Make sure to follow the Heritage Corridor Ale Trail on Facebook for new developments in the program, and to see details on upcoming craft brew events.
Once you're at a participating location, simply check-in on the app! Your phone's GPS will confirm you're at the location and you'll check one brewery off your list. Get started ASAP, you have about 10 months to collect your check-ins for this year's prize selection. All participants must be at least 21 years of age.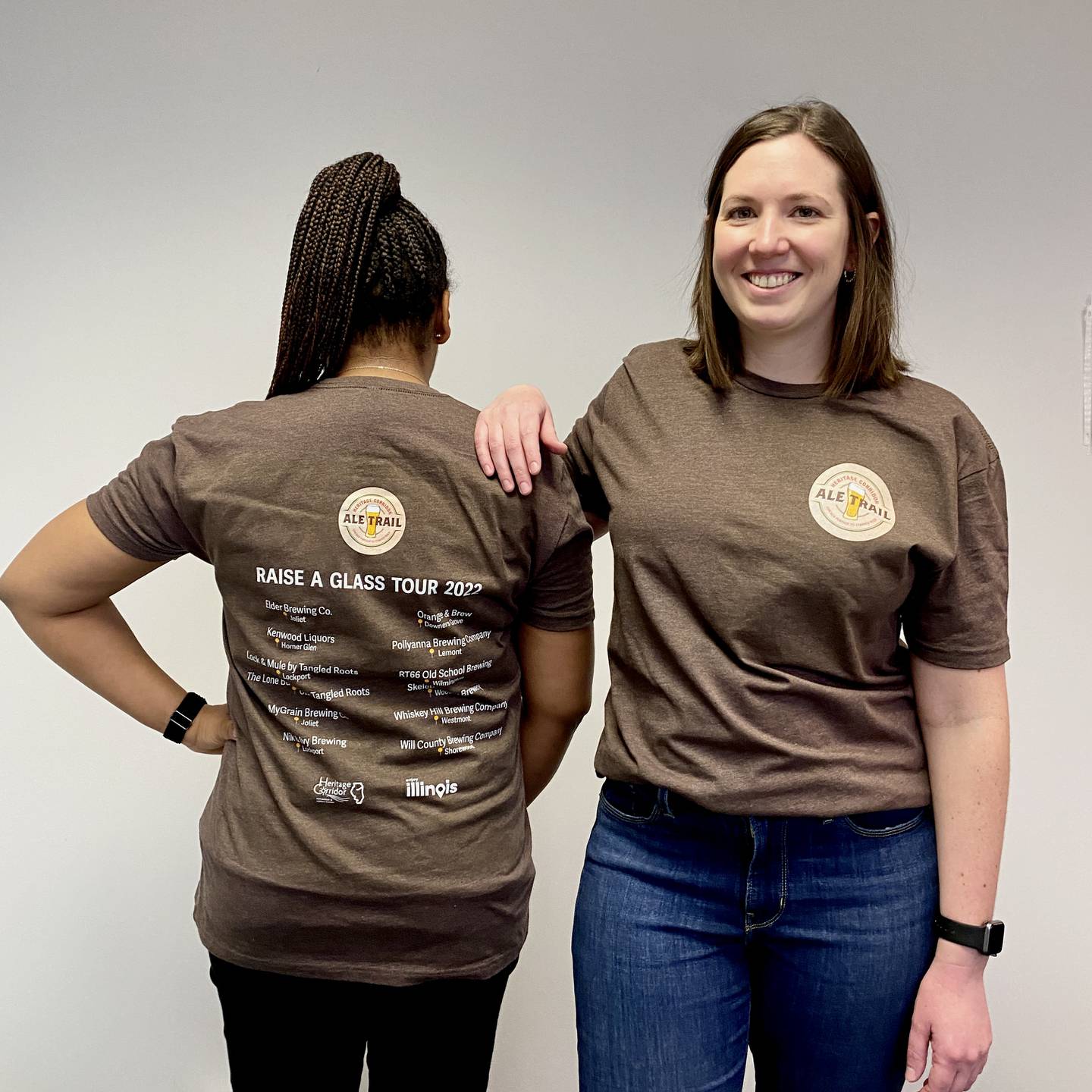 To celebrate the kick-off of this Ale Trail season, the Heritage Corridor Convention and Visitors Bureau is hosting a series of Ale Trail Nights at participating breweries. At these special pop-up events, you'll have a chance to win exclusive prizes, learn more about the Ale Trail Passport program and even receive discounted pours at select locations. Events run from 6 to 8 p.m. For more information, follow Heritage Corridor on Facebook.
Schedule:
2/23 - Ale Trail Night @ RT66 Old School Brewing
2/24 - Ale Trail Night @ Lock & Mule by Tangled Roots Brewing Co.
3/3 - Ale Trail Night @ The Lone Buffalo by Tangled Roots Brewing Co.
3/4 - Ale Trail Night @ Elder Brewing Co.
3/8 - Ale Trail Night @ Pollyanna Brewing Co.