Looking for a place to take the kids while traveling along The First Hundred Miles of Route 66? Plan a stop in Joliet, home to some great family-friendly activities sure to please everyone on your road trip. Here's a look at five of our favorite destinations near downtown Joliet, all just a few blocks from the original alignment of Route 66.
Rialto Square Theatre
102 N. Chicago St., Joliet
The memorable Rialto Square Theatre building is a must-see for fans of history and live entertainment. Originally opened in 1926 as a vaudeville movie house, this opulent theater now hosts touring bands, lavish live theater performances and some of the biggest names in standup comedy. With a place on the American Institute of Architects' list of "150 Great Places in Illinois," the neo-baroque-style building is jaw-dropping inside and out. In the auditorium, which houses live theater and popular music throughout the year, you'll also find a rare Barton Grande theater pipe organ, which still provides rich and authentic vaudeville sounds before each show. Legends who graced the grand stage at the Rialto include Bob Hope, Red Skelton and The Marx Brothers, all of whom are now honored in a nearby silhouette sculpture.
Joliet Slammers
1 Mayor Art Schultz Drive, Joliet
As you travel along the I&M Canal, spend one of your evenings at a professional Frontier League baseball game at the beautiful DuPage Medical Group Field in downtown Joliet. An official partner of the MLB, the Slammers play thrill-a-minute professional touring baseball in a May-through-September season. Snag a selfie in the stands with a delicious Chicago-style hot dog, or spread out on the park's lawn seating to enjoy a relaxed picnic while you watch the game. If you're lucky, you may even run into the Slammers' mascots, Spikes and J.L. Bird.
Billie Limacher Bicentennial Park & Theatre
201 W. Jefferson St., Joliet
The Billie Limacher Bicentennial Theatre features shows by more than four community theater troupes, as well as high school drama productions and children's traveling troupes, bringing exciting live performances to the beautiful multi-use theater. During the summer months, take in one of the free Concert on the Hill shows, performed for the public in the outdoor bandshell every Thursday night.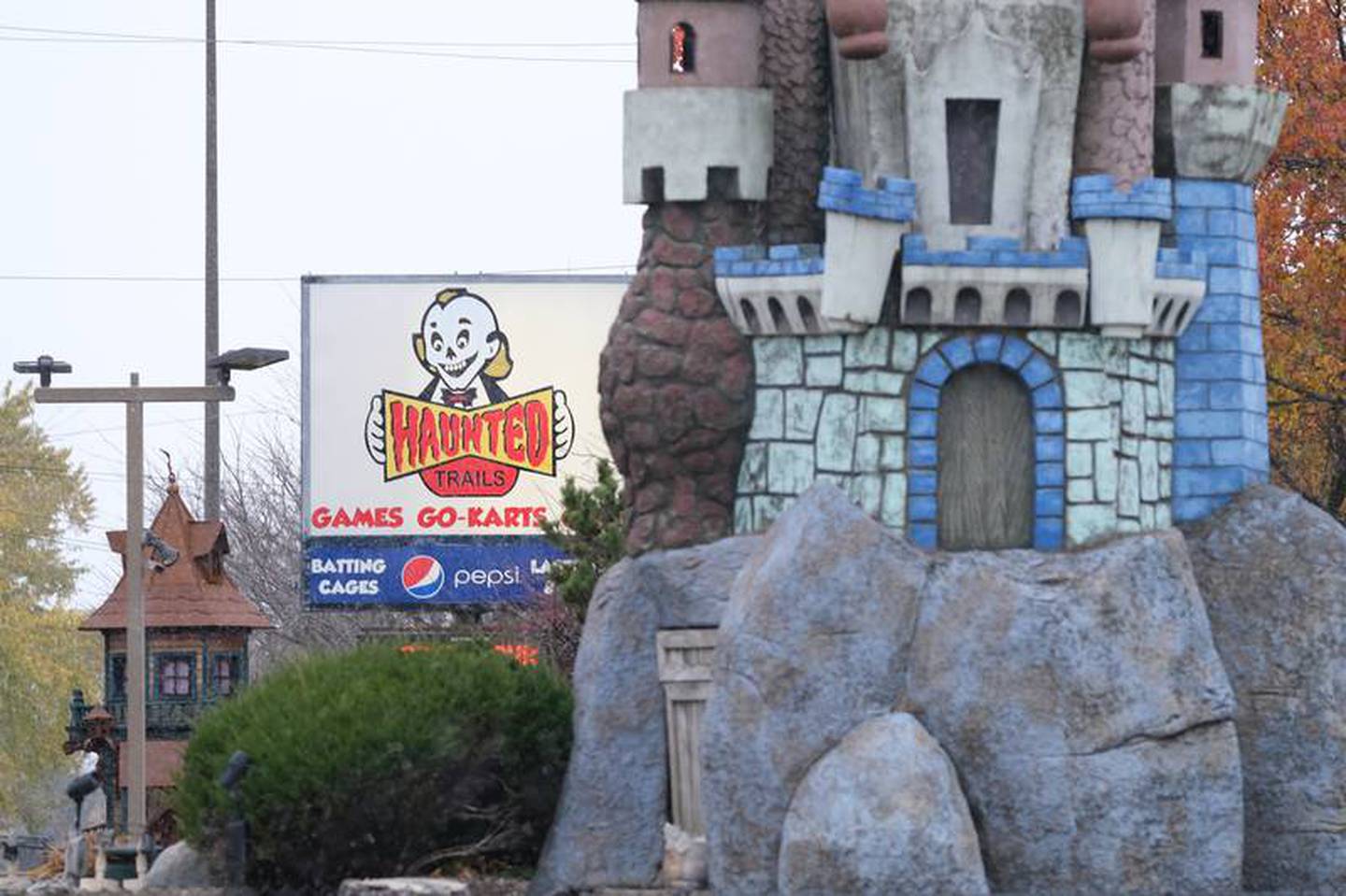 Haunted Trails
1423 N. Broadway St., Joliet
Don't miss the Haunted Trails of Joliet, a unique, year-round, Halloween-themed family entertainment center, featuring miniature golf, go-karts, arcade games and much more. Haunted Trails specializes in family fun, birthday parties, group celebrations, company picnics and events for all ages. The center's amenities include two award-winning 18-hole mini-golf courses, two go-kart tracks, a junior go-kart track, a laser tag arena, batting cages and plenty of amusement rides. You'll also find The Monster's Tomb Game Room, filled with all the best arcade and skill machines that game lovers of any age are sure to enjoy.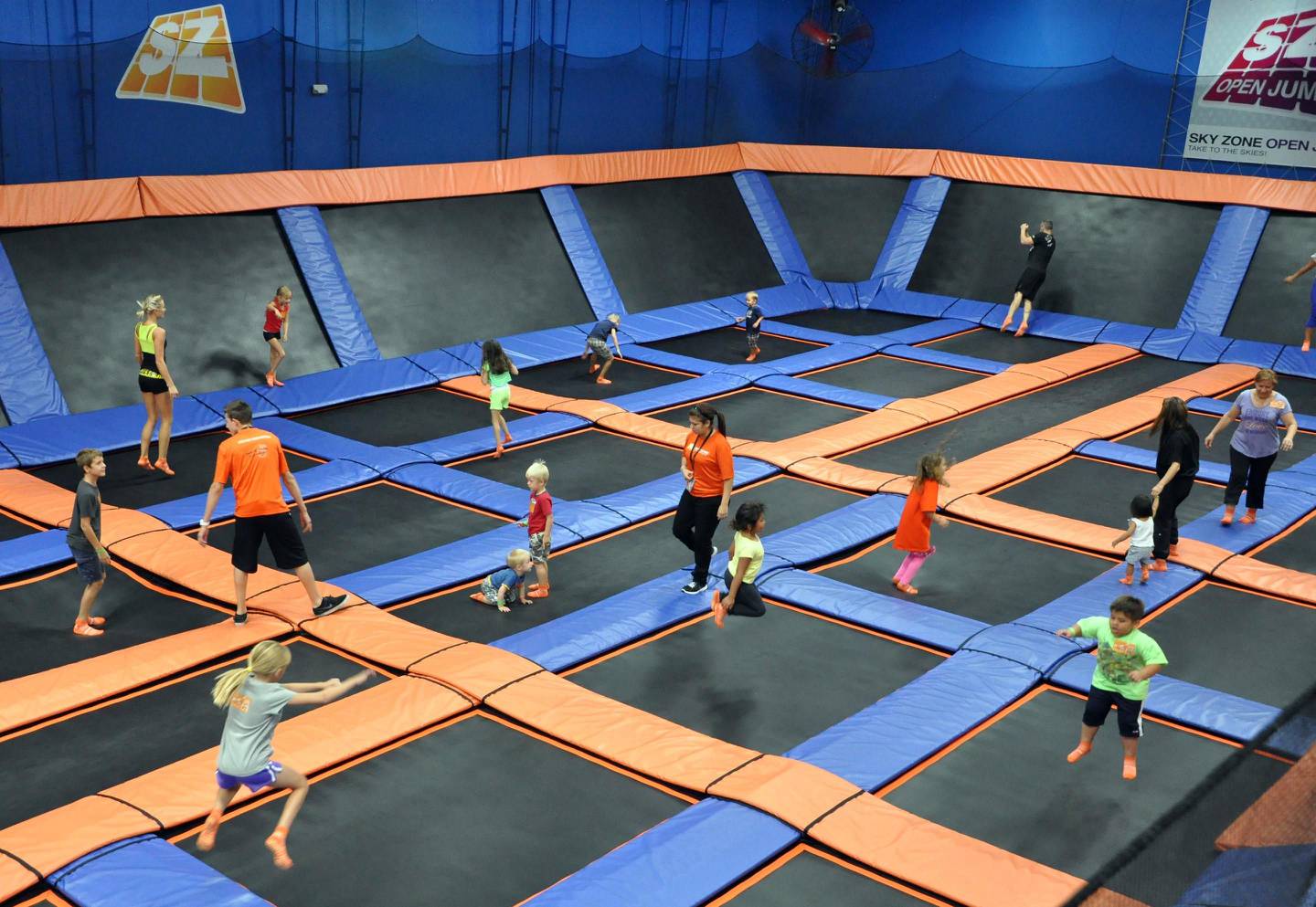 Sky Zone Trampoline Park
2318 Essington Road, Joliet
Welcome to Sky Zone, the originators of the indoor trampoline park. The massive play space invites guests of all ages to experience "fun fitness" on unbelievably oversized trampolines. Sky Zone pairs together all the health benefits of a great workout with a gravity-defying day of fun you won't find anywhere else along the I&M Canal. At this award-winning birthday party and work function destination, you can experience the weightlessness of bouncing, flipping and landing in a pit filled with 10,000 foam cubes, and the pure joy of catching air on gigantic trampolines.