Taking a Saturday drive along The First Hundred Miles of Route 66? Be sure to stop in Pontiac for a free live concert at one of this historic and picturesque city's most popular nightlife destinations, PK UnKorked Wine Shop & Tasting Room.
This Saturday, March 25th, enjoy live music, fine wine and great company in beautiful Pontiac, Illinois! Sarah and Brandon, from the band Sarah & The Underground, will continue their monthly residency as at PK UnKorked, conveniently located at the end of The First Hundred Miles of Route 66. Guest will be treated to an evening of classic songs spanning more than seven decades alongside some original Underground compositions inspired by the farmland, coal mines and music scenes of Central Illinois. This fan favorite double-act, based out of Peoria, features soulful vocals and upright bass - preforming from an eclectic and unexpected catalog of songs.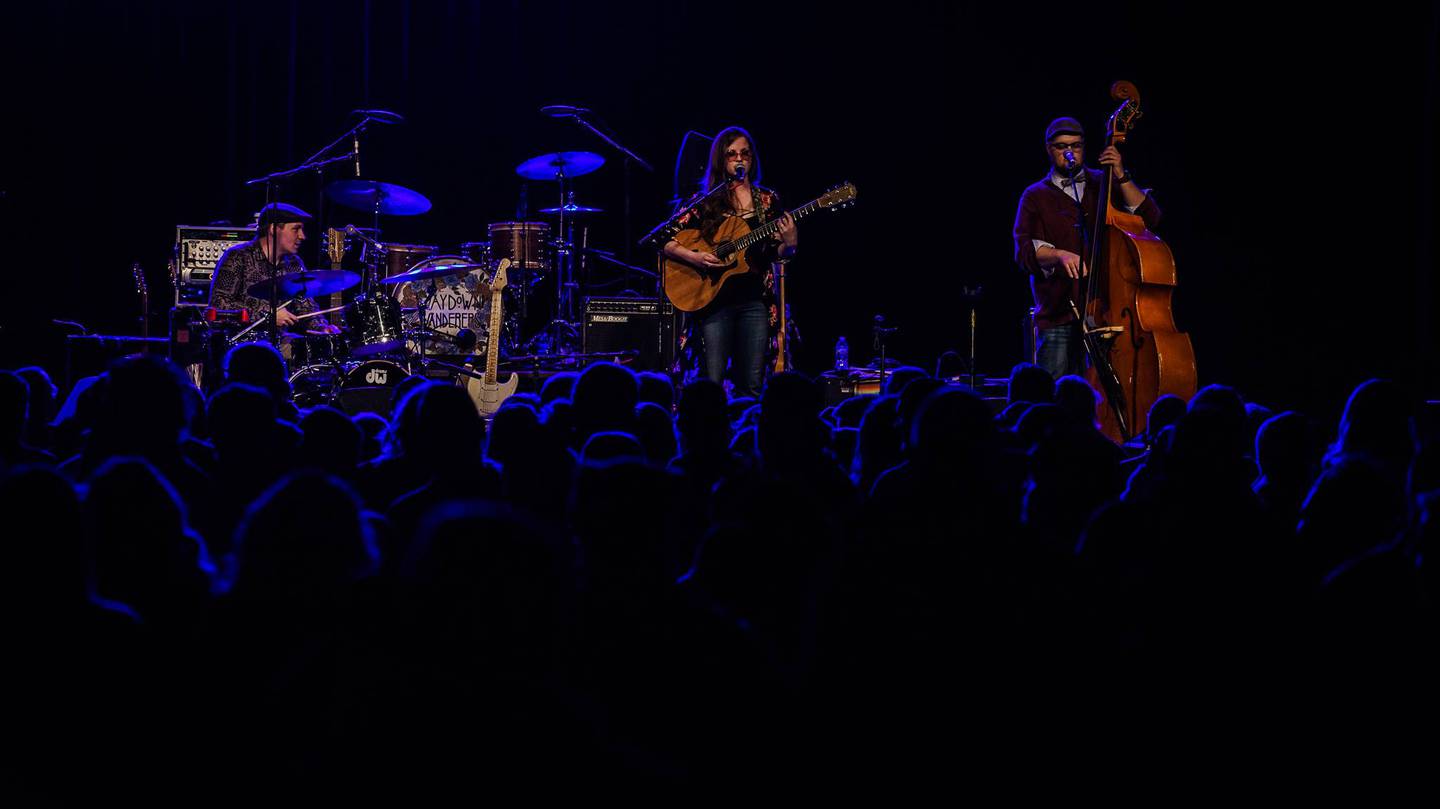 Sarah & The Underground will be taking the stage from 6:30PM-9:30PM this Saturday evening, and will be returning to PK UnKorked for another installment of their 'Last Saturday' residency on Saturday, April 29th. There is no cover charge for this show, but guests are encouraged to try the impeccable selection of wines on offer at at this stylish wine shop and tasting room.
Close out your trip along The First Hundred Miles with a decadent glass of wine at Pontiac's own PK UnKorked. Home to over 100 varietals of vino, this chic tasting room and shop is the perfect place to enjoy a glass, flight or bottle with your road trip companions. In the store you'll find novelty wine items, decor and kitchen accessories - along with the occasional free live musical performance. Be sure to grab a bottle of Route 66 Special Label, a wine that makes a great Mother Road souvenir.
Be sure to arrive in Pontiac early to spend some time touring the city's legendary Route 66 Association of Illinois Hall of Fame and Museum, which houses an expansive archive of Route 66 artifacts and ephemera, along with a vast collection of historical photos. Fans of history and Americana won't want to miss a chance to experience this repository of thousands of pieces of historic memorabilia from the glory days of the road.
At the fan-favorite museum, you'll find nostalgic relics from days gone by, like vintage license plates, a VW bus with a connection to Disney's hit film "Cars," and a spectacular, two-story-tall mural of a Route 66 shield, perfect for photo-ops. The museum is open to the public five days a week, from 9AM to 5PM.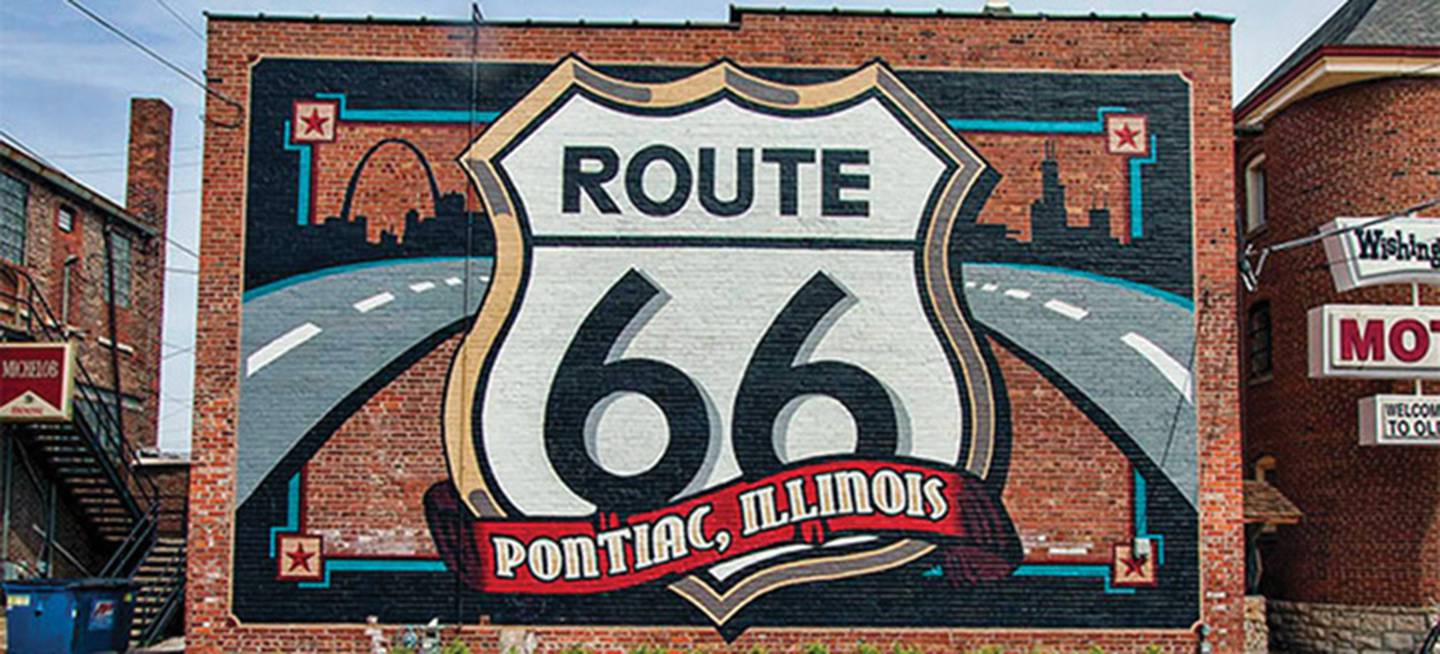 Needing to fill up before the concert? If fresh and honest ingredients like house-baked bread and home-made pickles are what you're looking for, then head over to the eclectic ACRESinn – a micro market and delectable restaurant located in downtown Pontiac, just a four minute drive from the wine bar. Here you'll find menu items made with carefully sourced ingredients and local produce. A commitment to quality ingredients and innovative offerings can be found across the whole menu – from a robust sandwich selection to Tex-Mex to Boozy Milkshakes made with regional spirits.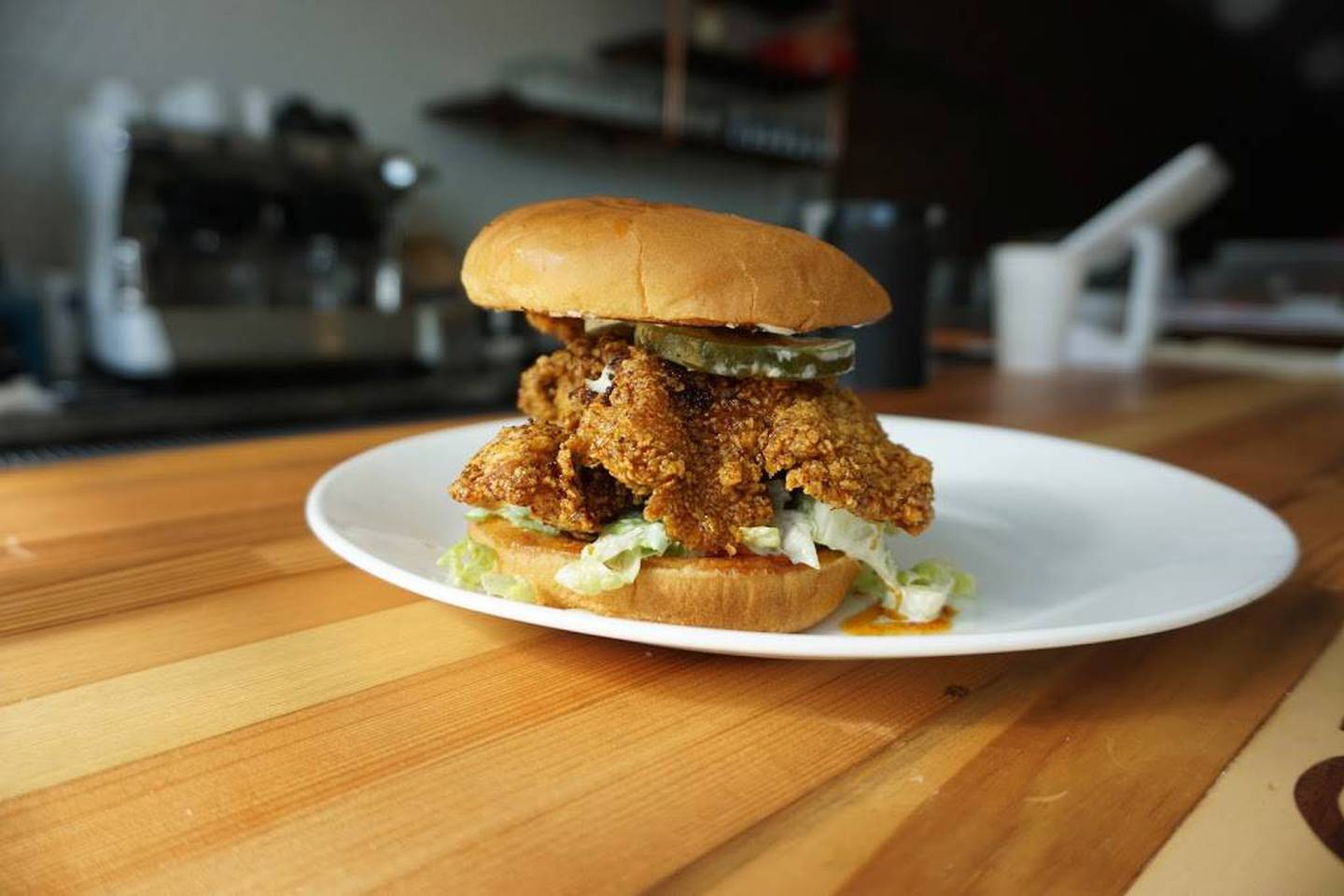 For more info on PK UnKorked, visit: PKUnKorkedWineShopAndTastingRoom.com
For more info on the Route 66 Association of Illinois Hall of Fame and Museum, visit: IL66Assoc.org
For more info on ACRESinn, visit: ACRESinn.com
https://www.thefirsthundredmiles.com/2023/03/23/end-your-mini-route-66-road-trip-with-a-concert-in-pontiac/