Join WJOL morning radio host Scott Slocum on an iconic road trip across America, via the legendary Route 66.
Starting Monday, April 24, Slocum will embark on a two-week trip traveling the entirety of Route 66 from Chicago to Santa Monica, California, brought to you by The First Hundred Miles and Heritage Corridor Destinations. The trip will begin with a live broadcast from the Route 66 Association Hall of Fame and Museum in Pontiac, Illinois, and will conclude Friday, May 5, in Santa Monica.
Slocum will broadcast 10 morning shows from notable locations along Route 66 as he makes his cross-country trip. In addition to Pontiac, broadcasts will take place in Collinsville, Illinois; Joplin, Missouri; Oklahoma City; Amarillo, Texas; Santa Fe, New Mexico; Sedona, Arizona; Las Vegas, Nevada; Victorville, California; and Santa Monica, capping his odyssey.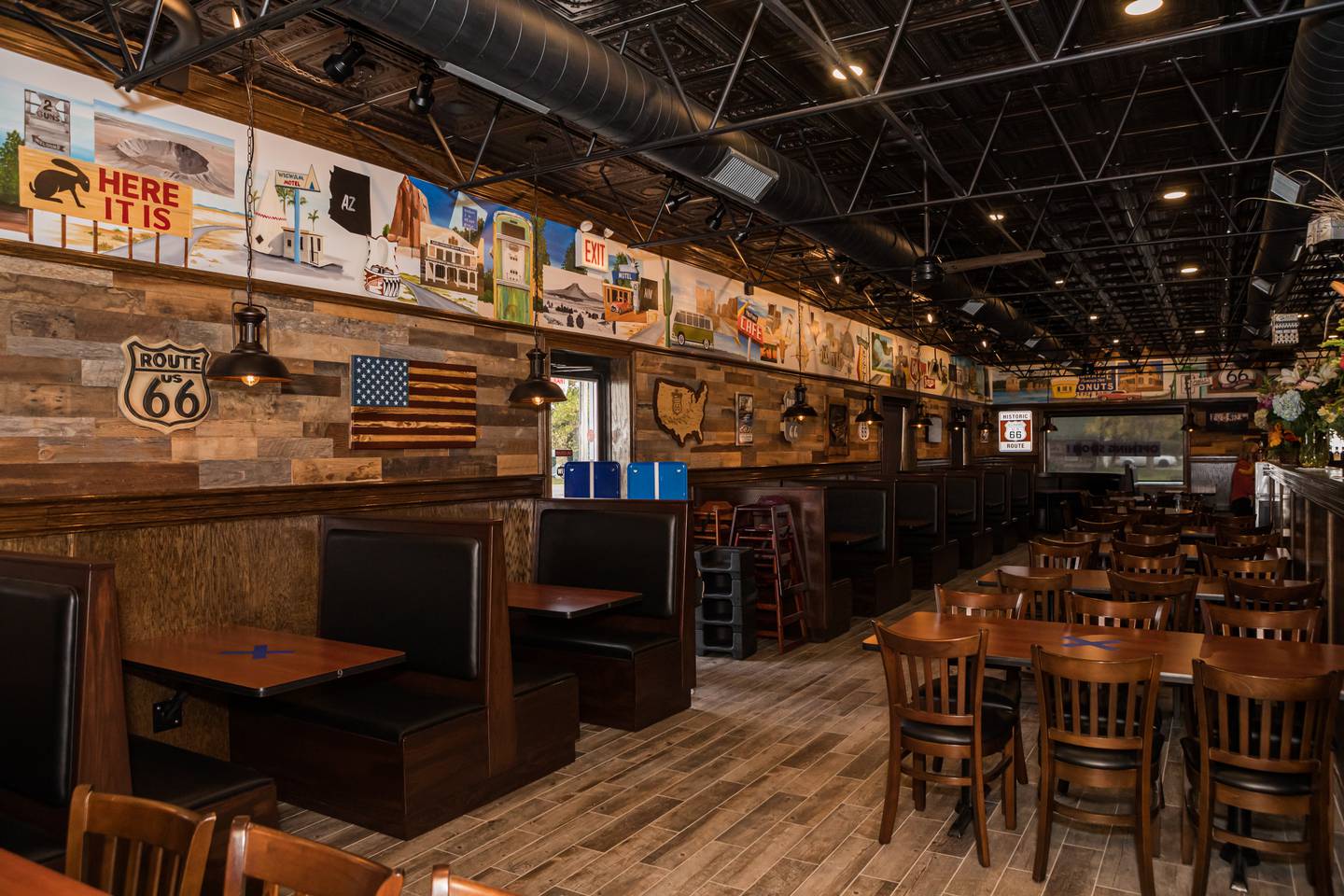 Slocum will make dozens of stops to record interviews with legendary people along the Mother Road to intersperse with the live interviews from each morning broadcast. He'll also play interviews conducted at some of the best places along The First Hundred Miles, including the incredible new Route 66-themed Harvester Park in Burr Ridge, Dell Rhea's Chicken Basket in Willowbrook, the Old Route 66 Family Restaurant in Dwight, and more.
The WJOL Great American Road Trip is fueled by The First Hundred Miles, Heritage Corridor Destinations and Enjoy Illinois. Head to TheFirstHundredMiles.com and follow The First Hundred Miles on Facebook for bonus articles featuring some of the great attractions that will be featured during the Great American Road Trip.
Whether you're looking to chart a cross-country trip from Chicago to Santa Monica, or simply experience a unique getaway that's close to home, The First Hundred Miles of Route 66 is the best place to start your journey. This famed trek takes you off the highways and encourages you to explore the communities that line the Mother Road. From the hustle and bustle of Chicago's awe-inspiring Magnificent Mile to the picturesque farmland of central Illinois, The First Hundred Miles of the original two-lane blacktop is lined with throwback diners, fascinating museums and some of the most popular photo ops you'll find along the entire route.

The First Hundred Miles is a comprehensive tourism brand, linking the communities between Chicago and Pontiac. At TheFirstHundredMiles.com, you'll find feature articles dedicated to noteworthy attractions, lists of fan-favorite restaurants, inspiring photo galleries and comprehensive business listings. You'll also find convenient maps and pre-built, road-trip itineraries, directing you to popular boutique shops, sprawling nature preserves and delicious dining destinations.
Heritage Corridor Destinations (formerly known as the Heritage Corridor Convention and Visitors Bureau) is dedicated to promoting tourism in LaSalle, Grundy, Will, Putnam, Bureau and Livingston counties. Heritage Corridor Destinations works to attract visitors to the region, promote local businesses and organizations, and boost economic development.
The Heritage Corridor markets the region to potential visitors, both domestically and internationally. The focus is on overnight and group travel to maximize the economic impact of tourism for communities. The organization works with municipalities, hotels, restaurants and other entities to highlight the region's unique cultural, historical and natural attractions.
Be sure to tune into 1340 WJOL each weekday from April 24 to May 5!
Are you a business owner interested in sponsoring The Great American Road Trip? Contact Sheila Sasso at 630-781-1819 or email sheila@HCDestinations.com
https://www.thefirsthundredmiles.com/2023/04/07/tune-into-the-great-american-road-trip-fueled-by-the-first-hundred-miles/