Joliet Star Wars Day, one of the most popular annual festivals along The First Hundred Miles of Route 66, once again will transport visitors from America's Mother Road to "a galaxy far, far away" from 11 a.m. to 4 p.m. Saturday, June 3.
The free, fan-favorite fest, which is expected to draw thousands of visitors, will kick off at 11 a.m. with a "Star Wars" themed parade, featuring plenty of amateur and professional cosplayers – along with themed vehicles. In past years, more than 100 costumed "Star Wars" fans have walked in the parade. Their intricately made, often screen-accurate costumes depict everything from original trilogy heroes to obscure background characters that die-hard fans are sure to appreciate.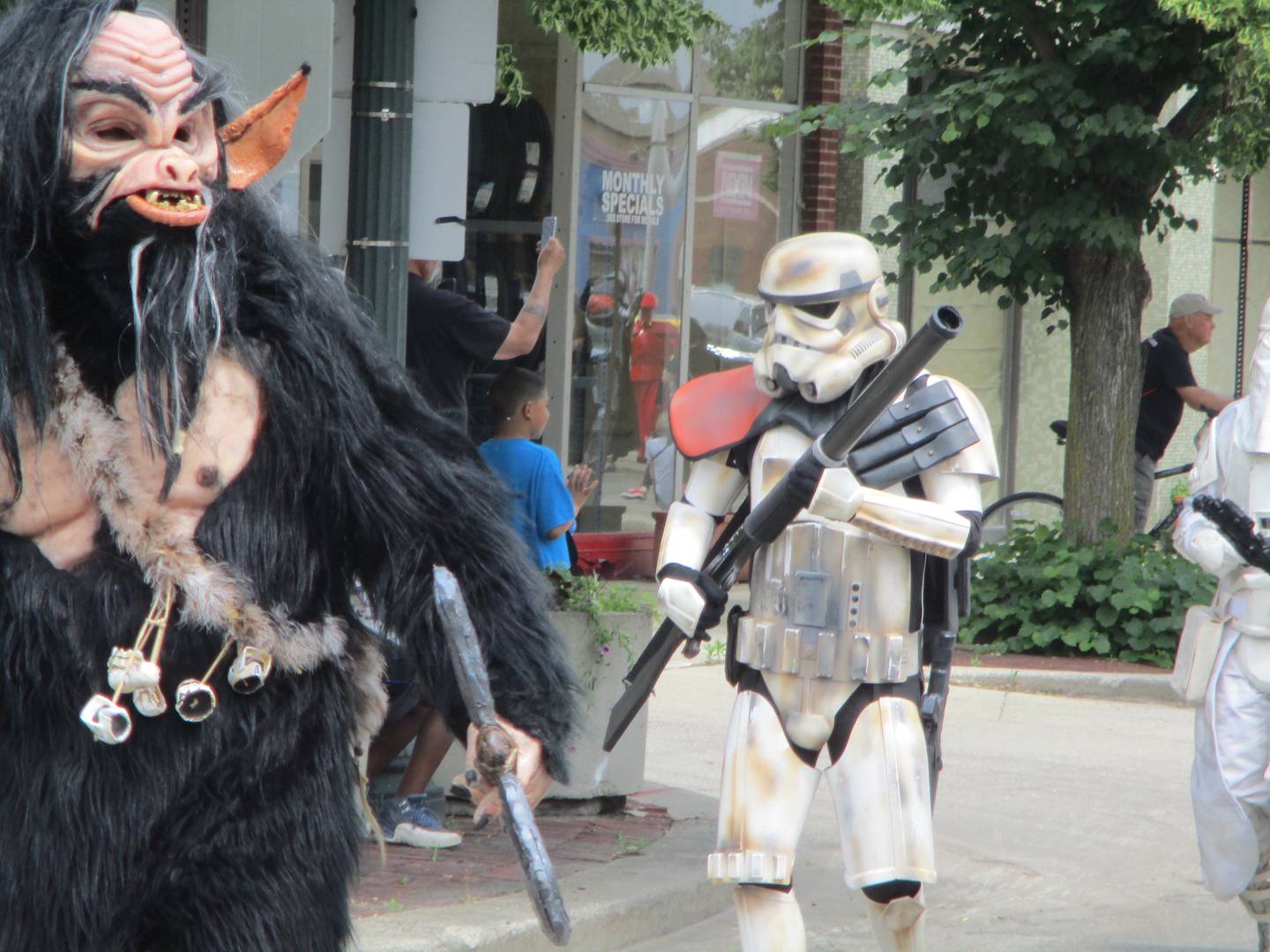 The parade will start at the Will County Office Building, 302 N. Chicago St., before heading south on Chicago Street, west on Clinton Street and concluding on the front lawn of the library. The library parking lot will be closed off to host Star Wars Day activities, and visitors will find ample parking available at the Ottawa Street and Scott Street parking garages.
Other festivities will include games (with fun titles like Feed the Jabba, Imperial Blaster Range and Lightsaber Battle), live music, food vendors, an artist and author alley and even "Star Wars" merch vendors (located at the Renaissance Center). The artist and author alley will be hosted inside the library until 3:30 p.m.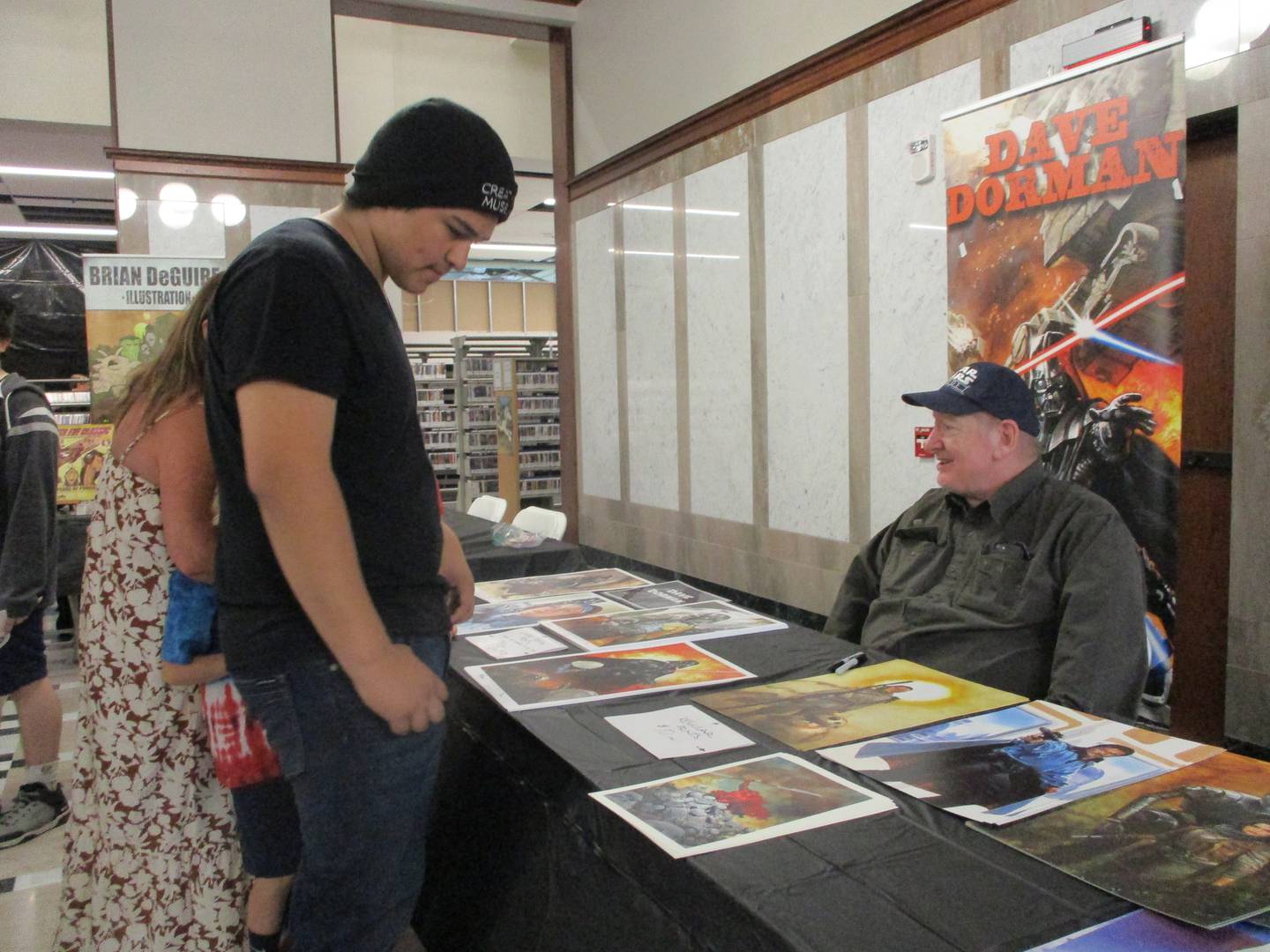 In addition to the talented artists and writers in the library, special guest David West Reynolds, a New York Times No. 1 Best-Selling "Star Wars" writer, will be in attendance at the Joliet Area Historical Museum. Reynolds will host a program about the lost "Star Wars" filming locations in the Sahara desert titled "The Archaeology of Star Wars" at noon, followed by a free book signing at 1 p.m. One of Reynolds' many claims to fame is that he invented the canonical lightsaber crystals and Seven Forms of lightsaber training for Lucasfilm. People can join him for a live lightsaber training class at 2 p.m.
The Joliet Library's Star Wars Day is made possible by partnerships with the city of Joliet, Joliet City Center Partnership, Heritage Corridor Destinations, 501st Legion and the Joliet Area Historical Museum. The 2023 Star Wars Day sponsors include the Friends of the Joliet Public Library, Joliet Township Government, TBS (Today's Business Solutions), D'Arcy Buick GMC and Old National Bank.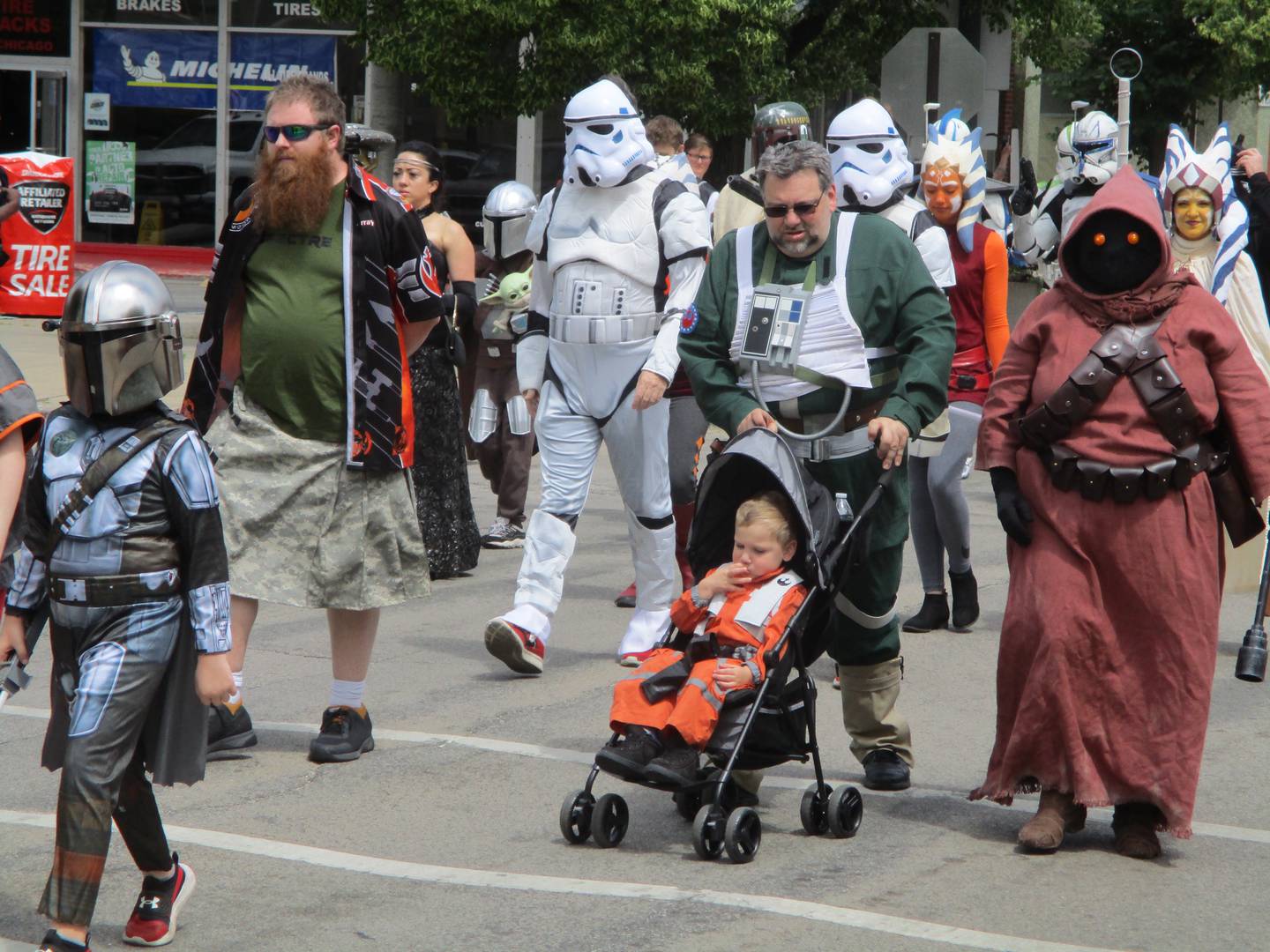 Visit JolietLibrary.org or follow the Joliet Public Library on Facebook for information on the parade, opening ceremony, photo opportunities, food, music and special guests.
https://www.thefirsthundredmiles.com/2023/05/12/joliet-star-wars-day-returns-to-route-66/