Joliet is home to some of the grandest fireworks displays you'll find along The First Hundred Miles of Route 66. Celebrate Independence Day by catching these three, lavish pyrotechnic displays, all located just a short drive from America's Mother Road.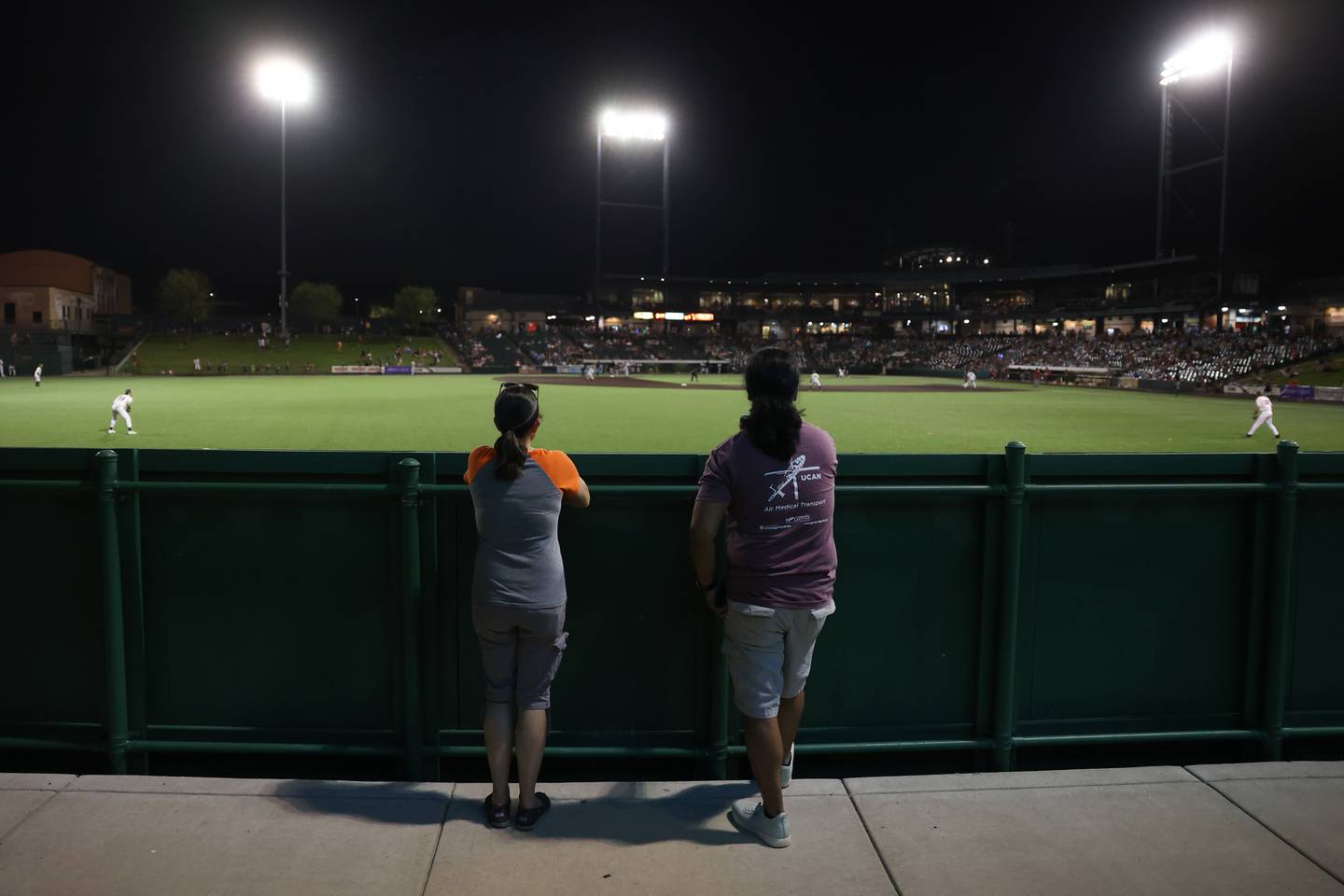 Joliet Slammers Fireworks Fest
Duly Health and Care Field
1 Mayor Art Schultz Drive, Joliet
At the Duly Health and Care Field, home to the Joliet Slammers, every night game leading up to Independence Day will feature a complimentary fireworks show. Running June 30 through July 2, a series of three games against the Evansville Otters will conclude with post-game fireworks displays.
The professional Frontier League baseball team stadium provides a thrilling family-friendly activity around Independence Day. Snag a selfie in the stands with a delicious Chicago-style hot dog, or spread out in the park's lawn seating area to enjoy a relaxed picnic while you watch the game. If you're lucky, you may even run into the Slammers' mascots, Spikes and J.L. Bird.
Military personnel and their immediate families are invited to attend the Saturday, July 1, game for Military Appreciation Night. All active and veteran military personnel can redeem a free ticket by calling 815-722-2287.
For more information and to reserve your tickets, visit www.jolietslammers.com.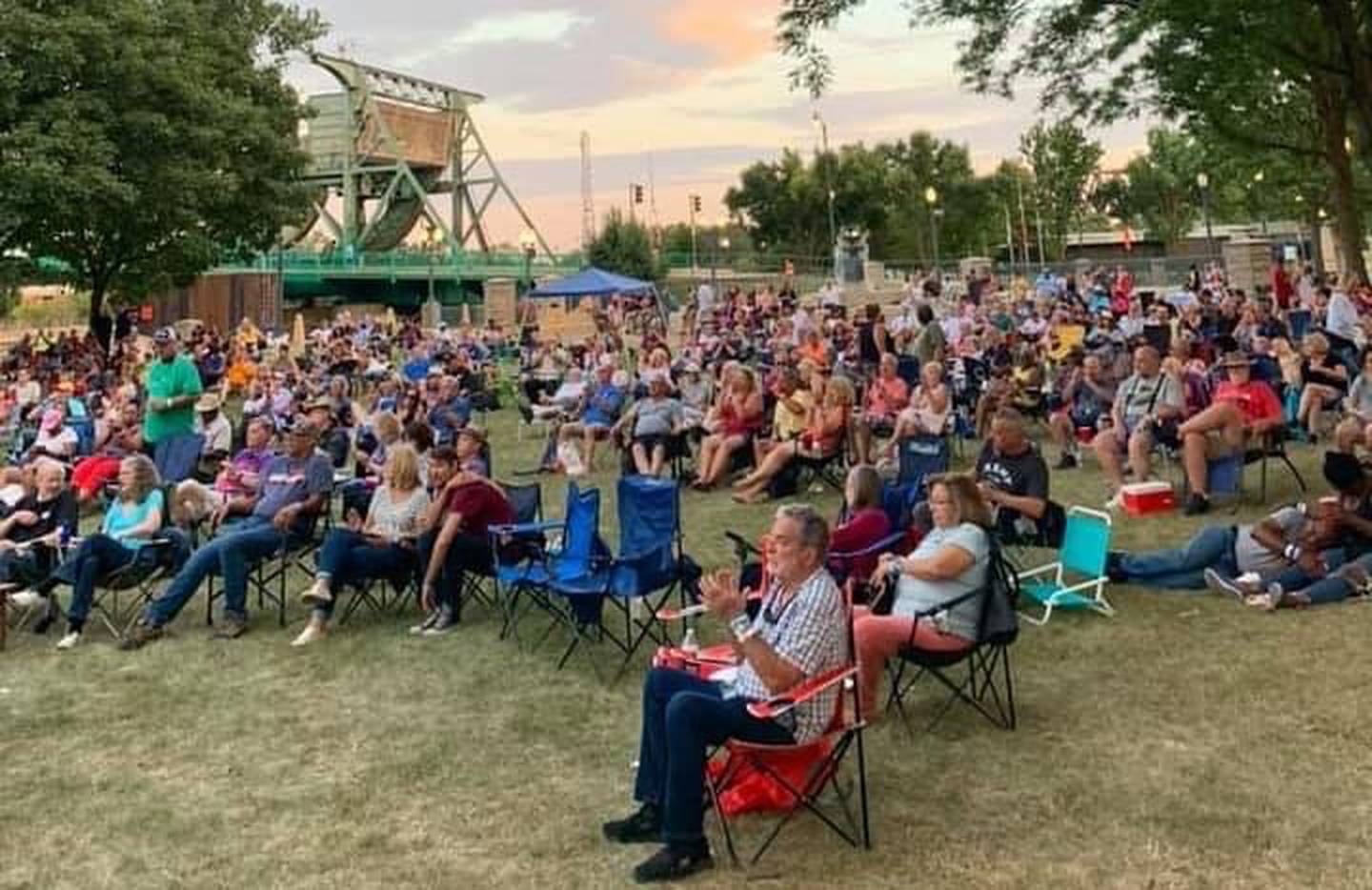 Independence Day Celebration on July 3
Billie Limacher Bicentennial Park
201 W. Jefferson St., Joliet
Enjoy food, brews, free live music and a spectacular fireworks display at the Billie Limacher Bicentennial Park's Independence Day Celebration. Held this upcoming Monday, from 6:30 to 10 p.m., the family-friendly fest offers free admission and plenty of fun activities. Fireworks will kick off around 9:30 p.m. July 3; guests are encouraged to bring their own chairs or picnic blankets, as seating is limited on the park grounds. In addition to the show, you'll find local food vendors, a cash bar and a number of artist and artisan booths.
The main park pavilion also will host four, crowd-pleasing, live music acts. Sixties rock 'n' roll outfit Shindig will kick off the festivities with a set starting at 7 p.m. in the North Main Pavilion, followed by the pop stylings of guitarist Tamara Martinez starting at 7:45 p.m. on the South Stage by the river; the reggae/jazz/calypso/R&B fusion project The Selectones playing the North Main Pavilion starting at 8:30 p.m.; and rock 'n' roll quartet Eve Casino closing out the night with a set starting at 8:45 p.m. on the South Stage. A variety of local food and beverage vendors will be situated north and south of Jefferson Street.
For more information, be sure to visit www.bicentennialpark.org/9027-2.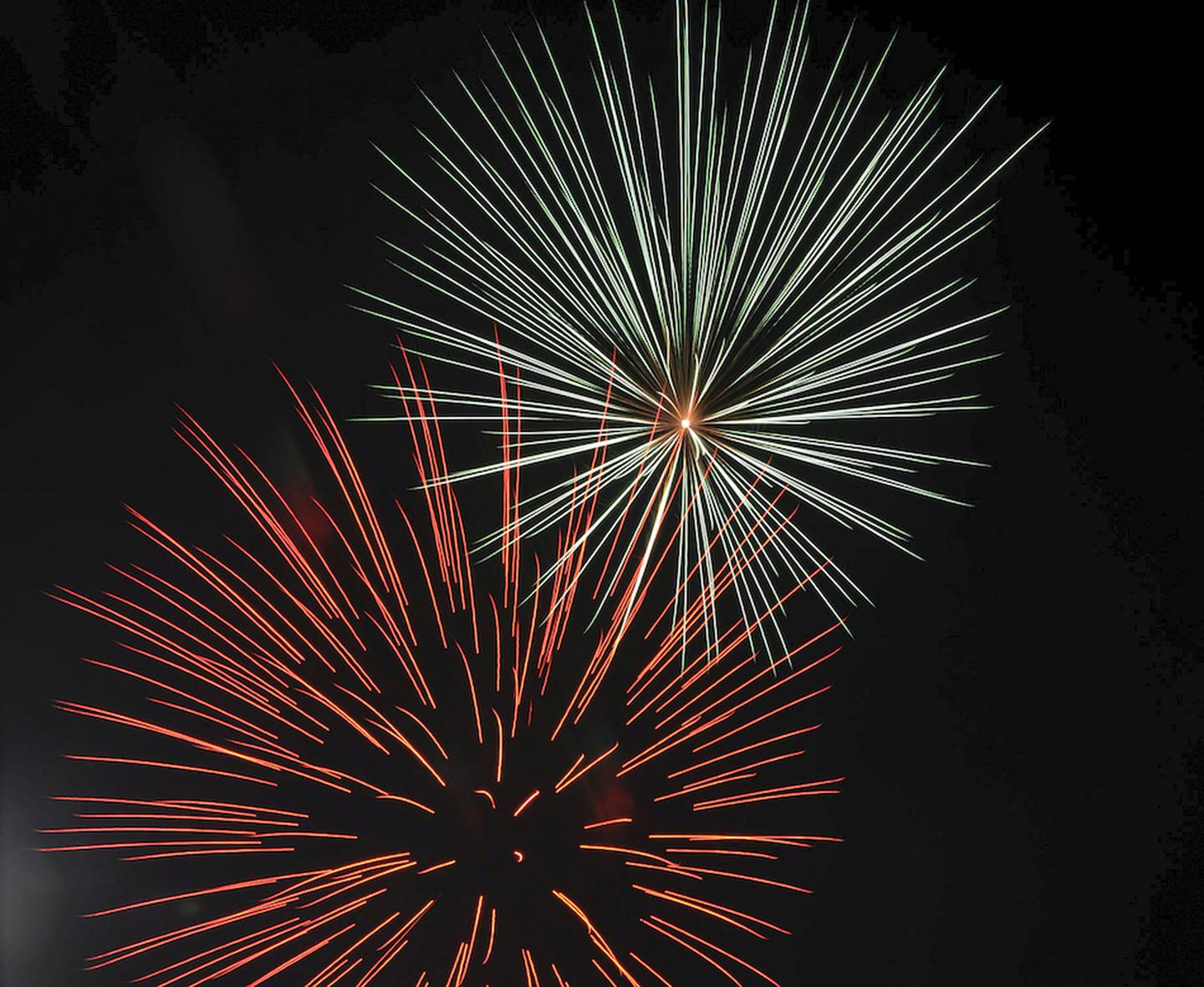 City of Joliet/JJC Fireworks Display on July 4
Joliet Park District Memorial Stadium
3000 W. Jefferson St., Joliet
Joliet's fireworks celebration returns to Memorial Stadium this year. On Tuesday, July 4, the city of Joliet will host its elaborate fireworks display, returning to the Joliet Park District Memorial Stadium at 3000 W. Jefferson St., Joliet. The entrance to the parking lot is on Jefferson Street.
The park district will open the stadium for viewing at 7 p.m., however, the parking lot will be available earlier. Be advised that the soccer field parking lot will be closed for safety, as well as the lot by Joliet Township Animal Control. Alcohol and grilling are prohibited. In the stadium itself, blankets are welcome, but lawn chairs and coolers are not.
Fireworks will begin at about 9:30 p.m. The pyrotechnic display will be coordinated with a live music broadcast on STAR 96.7, perfect if you're watching the show from the comfort of your vehicle.
The city of Joliet has posted further event information at www.joliet.gov/our-city/visitors/fireworks.
https://www.thefirsthundredmiles.com/2023/06/30/three-cant-miss-fireworks-displays-along-the-first-hundred-miles/