Few things pair better with a summer drive along Historic Route 66 than a cold ice cream cone. Next Sunday, July 16, celebrate National Ice Cream Day at these five classic locations along the Mother Road. From old-school, hand-dipped flavors to a rare fruit-flavored soft serve, there's a treat for every ice cream lover along The First Hundred Miles.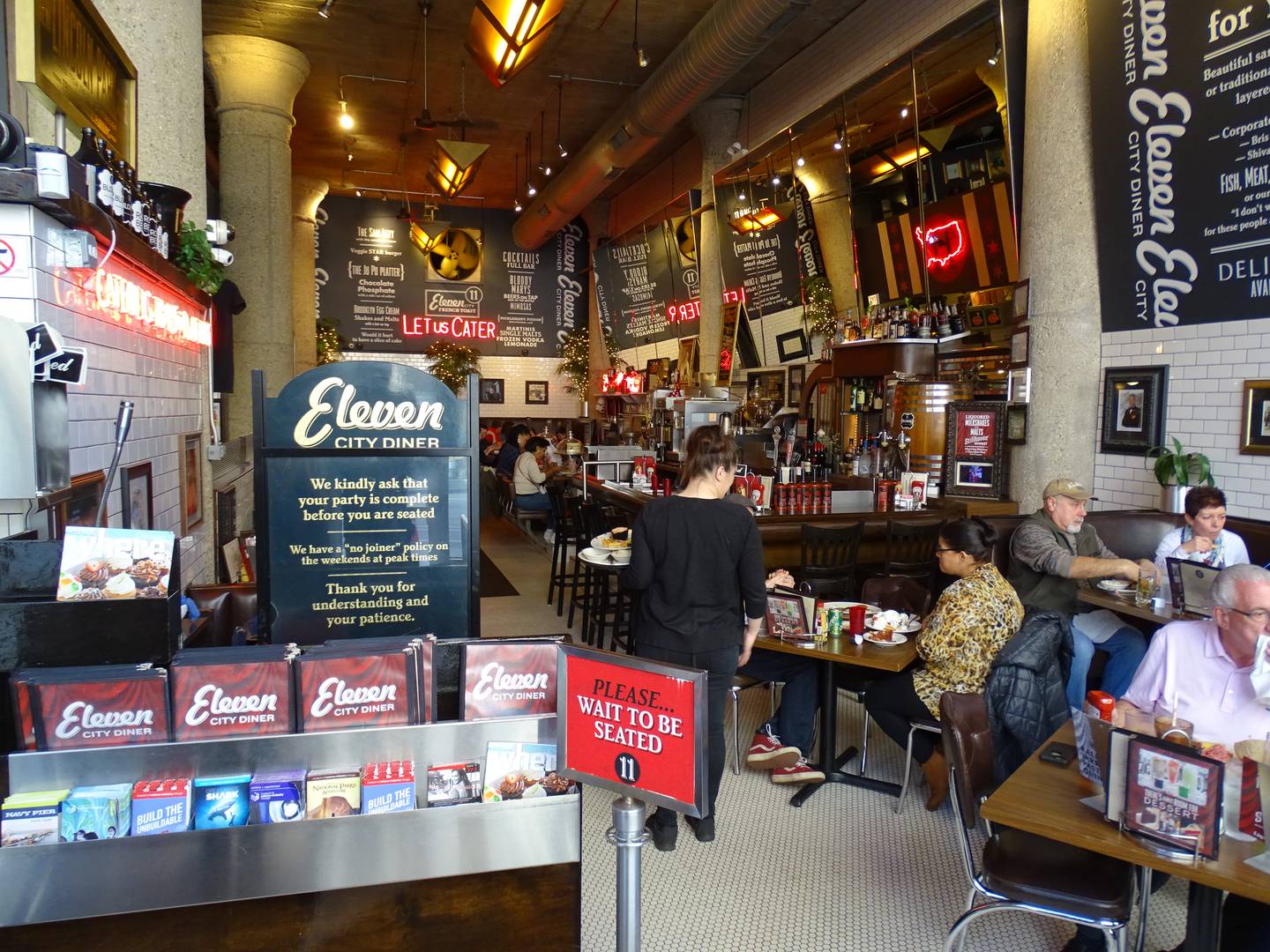 Eleven City Diner
1112 S. Wabash Ave., Chicago
The Eleven City Diner, a Chicago staple for deli delicacies and American fare, is also home to some of the most authentic throwback ice cream treats. The perfect spot to kick off your culinary road trip across The First Hundred Miles, Eleven City Diner still offers old-fashioned counter service, complete with a traditional soda fountain.
On the dessert menu, you'll find rare classics like a delectable Brooklyn-style egg cream, alongside tried-and-true favorites such as shakes, malts and ice cream floats, all crafted live by an in-house soda jerk. True Midwesterners won't want to miss the Green River Float, made with Green River soda and vanilla ice cream. Beyond the frozen treats, you'll find a large selection of in-house smoked meats, a full breakfast, famous deli sandwiches and a well-stocked bar.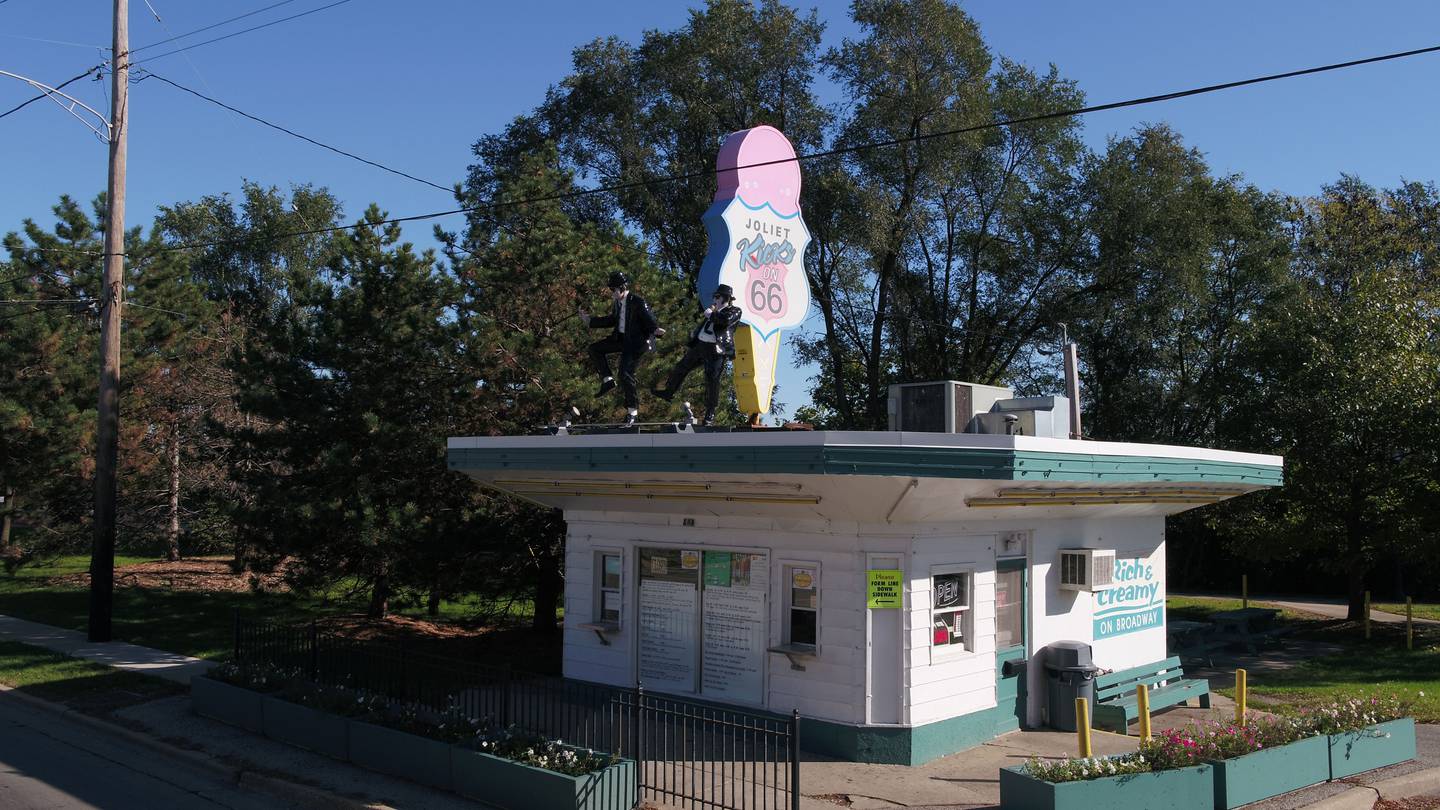 Rich & Creamy on Broadway
920 N. Broadway St., Joliet
facebook.com/richandcreamyonroute66
The Rich & Creamy ice cream stand is the official starting point for Historic Route 66 in Joliet. Alongside an offering of classic soft serve ice cream options, you'll find the beautiful Route 66 Park. The walkway that snakes along the Des Plaines River is the perfect spot to stretch your legs and enjoy your ice-cold treat, before hopping back on the Mother Road for more adventures.
Snap some photos of the life-size fiberglass likenesses of Jake and Elwood Blues dancing on the roof of the nostalgic ice cream spot, just a stone's throw away from one of "The Blues Brothers" movie's legendary filming locations, the historic Old Joliet Prison. Rich & Creamy is open from 11 a.m. to 9 p.m. Monday through Thursday and Saturday; 11 a.m. to 5 p.m. Friday; and 1 to 9 p.m. Sunday.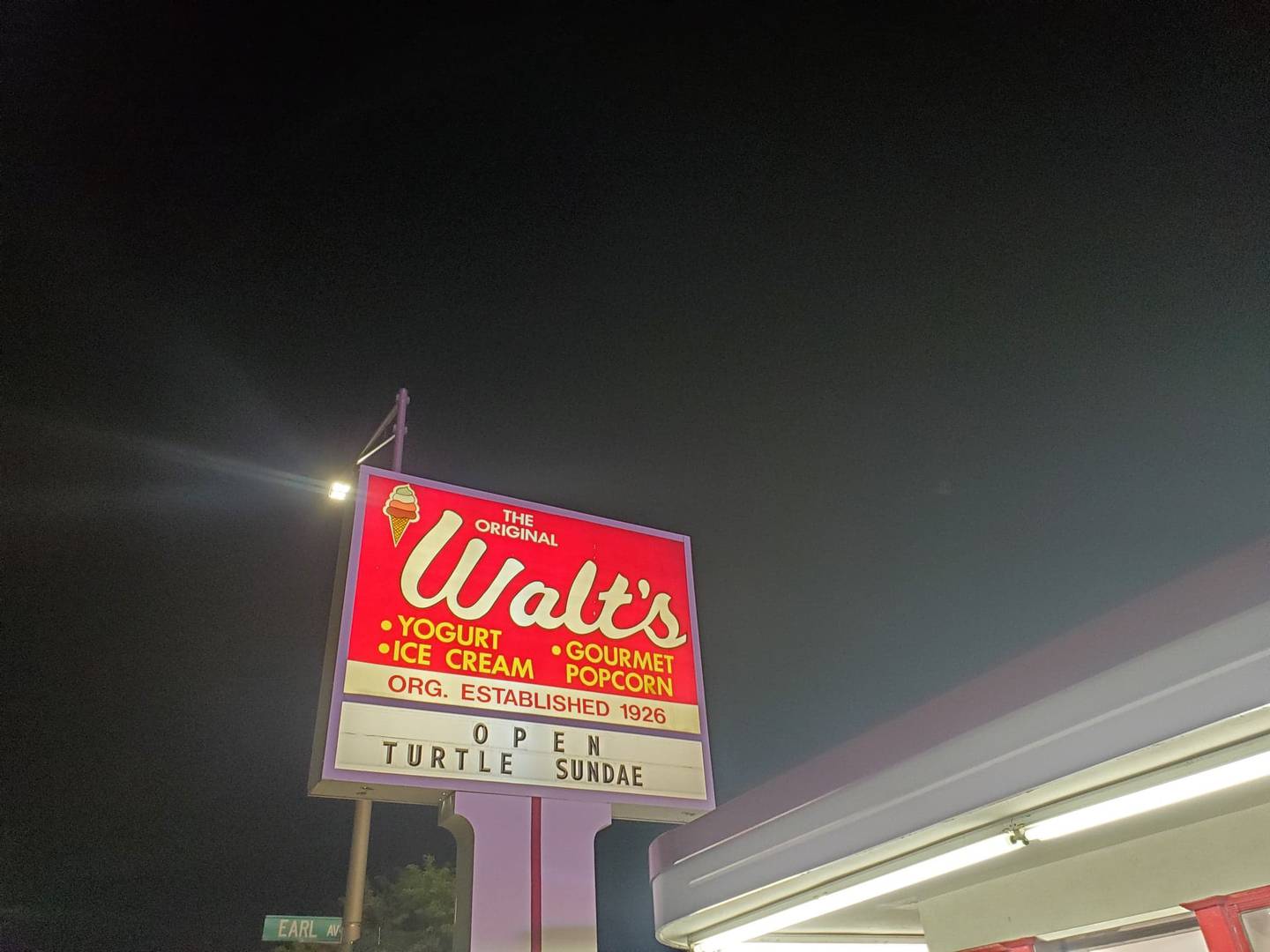 Walt's Ice Cream "The Original"
1314 W. Jefferson St., Joliet
Looking for some hand-dipped ice cream? Pay a visit to The Original Walt's Ice Cream, a staple of Joliet since 1926, the same year Route 66 was opened to the public. Walt's boasts a wide menu of over 24 flavors of hand-scooped ice cream (including the regional favorite Superman, the classic multi-color mix), premium sundaes, malts, shakes and frozen yogurt.
The famous Walt's Rainbow Cone, a tower of orange, vanilla, pistachio, strawberry and chocolate, is a can't miss for connoisseurs of hand-dipped ice cream. While you're there, pick up a bag of the gourmet popcorn, a perfect snack for traveling along Route 66.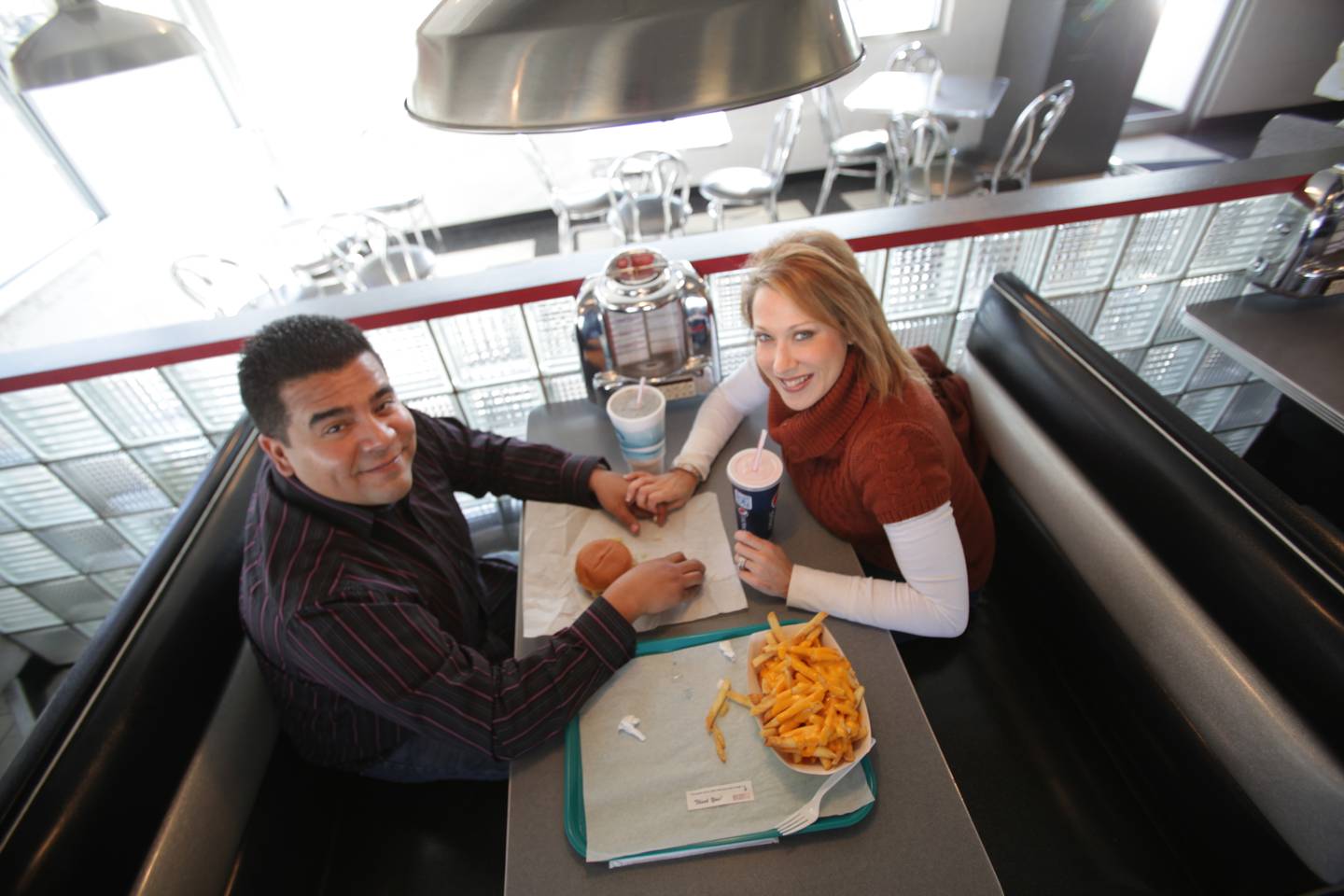 Polk-a-Dot Drive In
222 N. Front St., Braidwood
This 1950s-inspired roadside diner, lined with fiberglass statues of your favorite characters from yesteryear, serves up delicious milk shakes, malts and much more. If you're in the mood for some mix-ins, be sure to order an Arctic Swirl, loaded to the brim with your choice of candies. You'll also find frozen yogurt options if you're looking for something a little lighter.
Polk-a-Dot also features a full menu with all the drive-in classics you know and love, like burgers, malts and chili cheese fries. Inside, you'll find jukebox booths, iconic black-and-white checkered floors, and black patent leather booths, all held together with miles of stainless steel. Dine in or enjoy the outdoor picnic tables overlooking Old 66.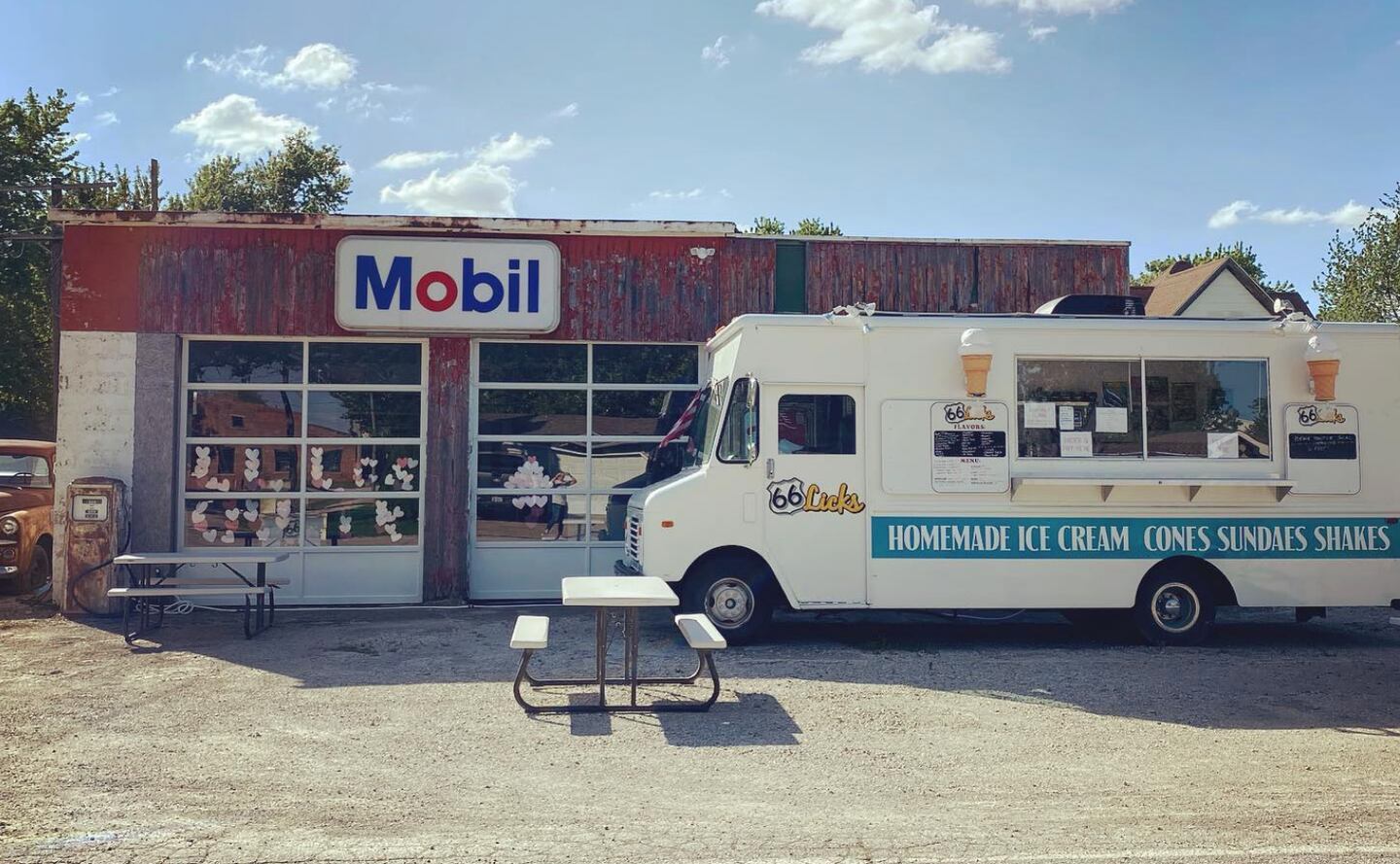 66 Licks Ice Cream Truck
102 S. West St., Odell
What could be better than homemade, hand-dipped ice cream! That is what the Licks Ice Cream Truck is all about. It's known for an ever-rotating flavor selection, and part of the game is to find the truck. While it's usually parked at the address above, be sure to watch for special events and festivals along 66 that they also vend at throughout the summer.
The ice cream hot spot features decadent flavors of hard-packed ice cream like chocolate Zanzibar, the classic Midwestern Superman, butter pecan, old-fashioned vanilla, ultimate Oreo, rhubarb crumble, key lime pie and dairy-free options like oat chocolate chip and oat vanilla, just to name a few. Be sure to follow 66 Licks to figure out where they'll be next and what's on the current menu.
https://www.thefirsthundredmiles.com/2023/07/07/celebrate-national-ice-cream-day-on-the-first-hundred-miles/