There's no better way to explore the Mother Road than from the comfort of an RV. With on-board kitchens, lavatories, living spaces and sleeping quarters, RVs provided younger and older roadtrippers alike with seclusion, comfort and activities you won't find in the family SUV. With a number of sizes and form factors available at a handful of Chicagoland rental facilities, there's bound to be a recreational vehicle or campervan perfect for you and your traveling party.
Where To Rent: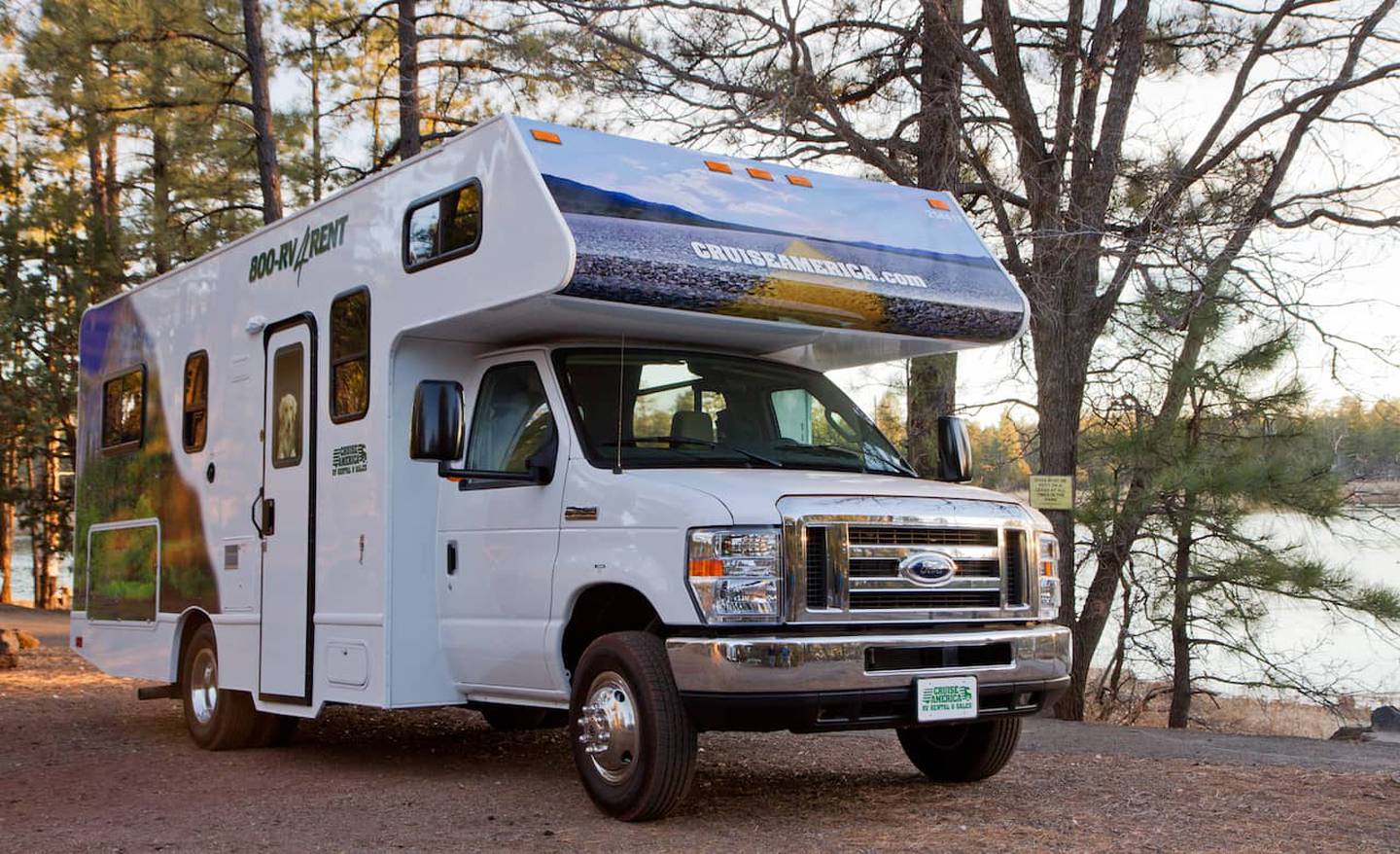 Cruise America
2732 Mannheim Road, Franklin Park
Conveniently located near the O'Hare/Chicago area, Cruise America's flagship Midwestern rental center is located at The Truck Shop Inc. in Franklin Park. Here, you'll find easy-to-drive compact RVs that can accommodate groups of 3, 4, 5, or 7. Inside these pet-friendly RVs you'll find convenient amenities like air conditioning, fresh water toilets, gas cooktops, generators, refrigerators, microwaves and showers. Have some extra gear you need to bring along? Towing is allowed on all sizes of Cruise America RVs. Guests can conveniently book their trip online, and browse time windowed discounts, or call 800-671-8042 to reserve your rental unit.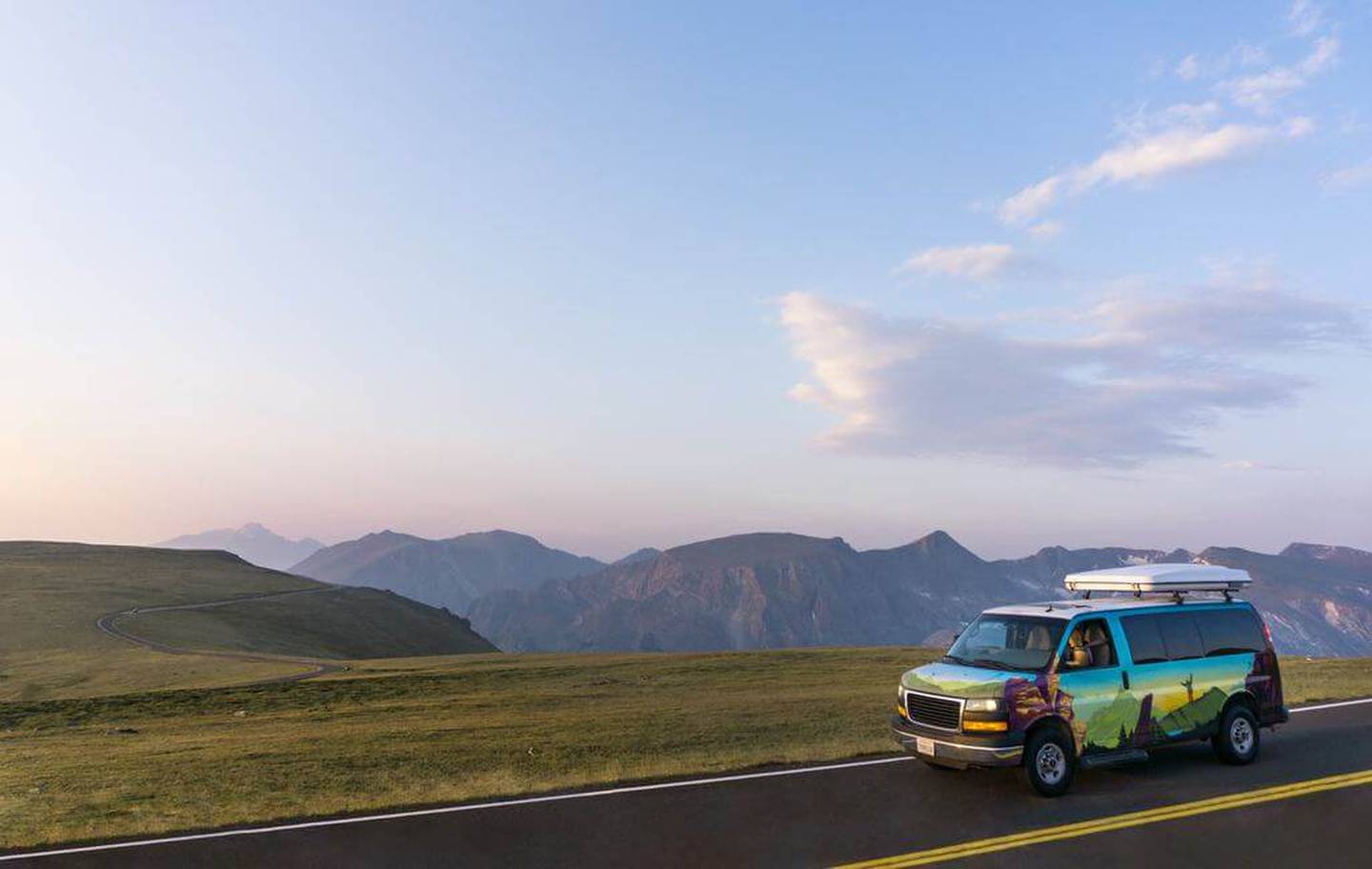 Escape Campervans
735 N. Yale Avenue, Villa Park
Conveniently located just 30 minutes from Midway airport, and 45 minutes from the official starting point of Route 66, Escape Campervan's Villa Park rental center is the perfect place to start your adventure. These trendy, personalized and hand painted vans offer road trippers all the bare bone essentials they need for a group roadtrip. Consider their signature Del Mar unit, which can accommodate up to five guests and features a mini on-board kitchen, refrigerator, stove, solar panels and pop-top for additional sleeping space and headroom. If you're looking for something a little more streamlined, rent the Mavericks model. This five person van includes a roop-top sleeper unit, kitchen amenities and, like all Escape campervans, complementary 24/7 roadside assistance. These photo-worthy rental units perfectly pair trendy van life travel with all the creature comforts you need for a smooth roadtrip (sans restrooms).
Where To Stay: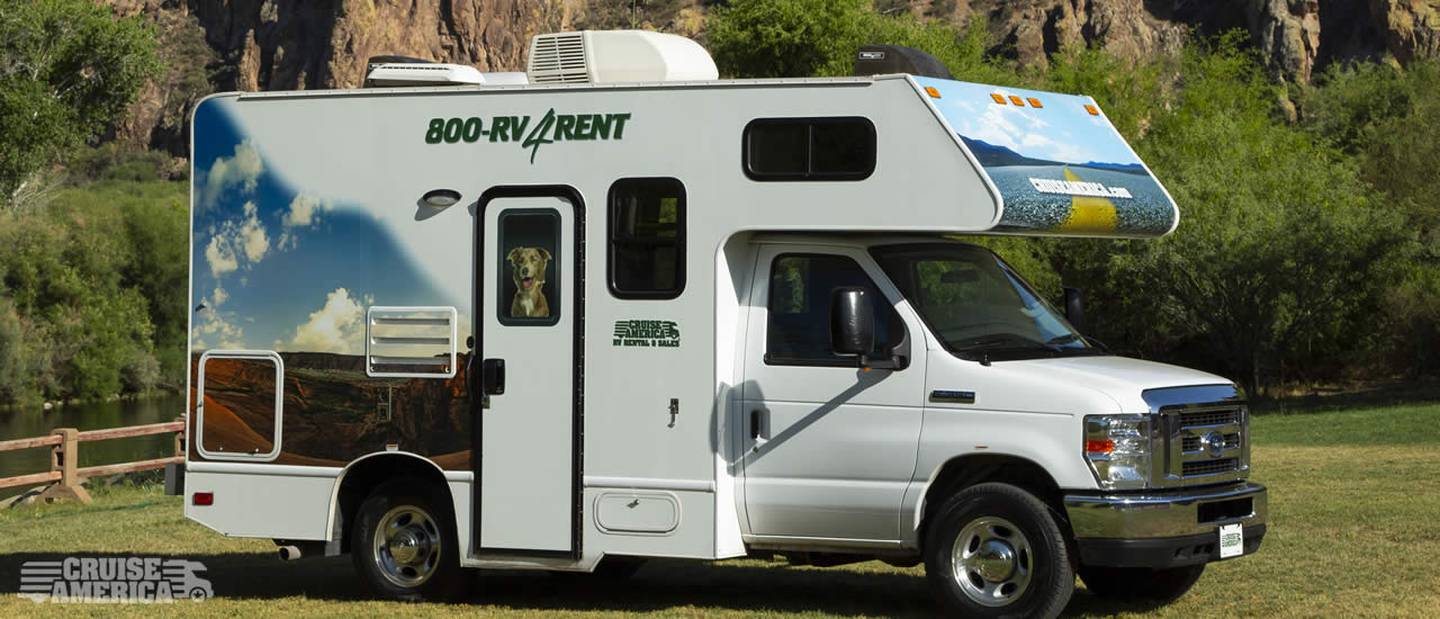 Camp Bullfrog Lake
9600 Wolf Road, Willow Springs
FPDCC.com/Places/Locations/Camp-Bullfrog-Lake
This campground, operated by the Forest Preserves of Cook County, is conveniently located just over 20 miles from the starting point of The First Hundred Miles of Route 66 at Lake Shore Drive in Chicago. The natural setting, with easy access to downtown by car or public transportation, is a perfect base for RVers to tour the area. This newer campground was built in 2015, giving you a natural oasis near the city - perfect for fishing, kayaking (rentals available) and hiking. While the campground doesn't provide much shade, the sites are level and well spaced out. All sites have electric hookups only, a dump station and potable water are available on-property.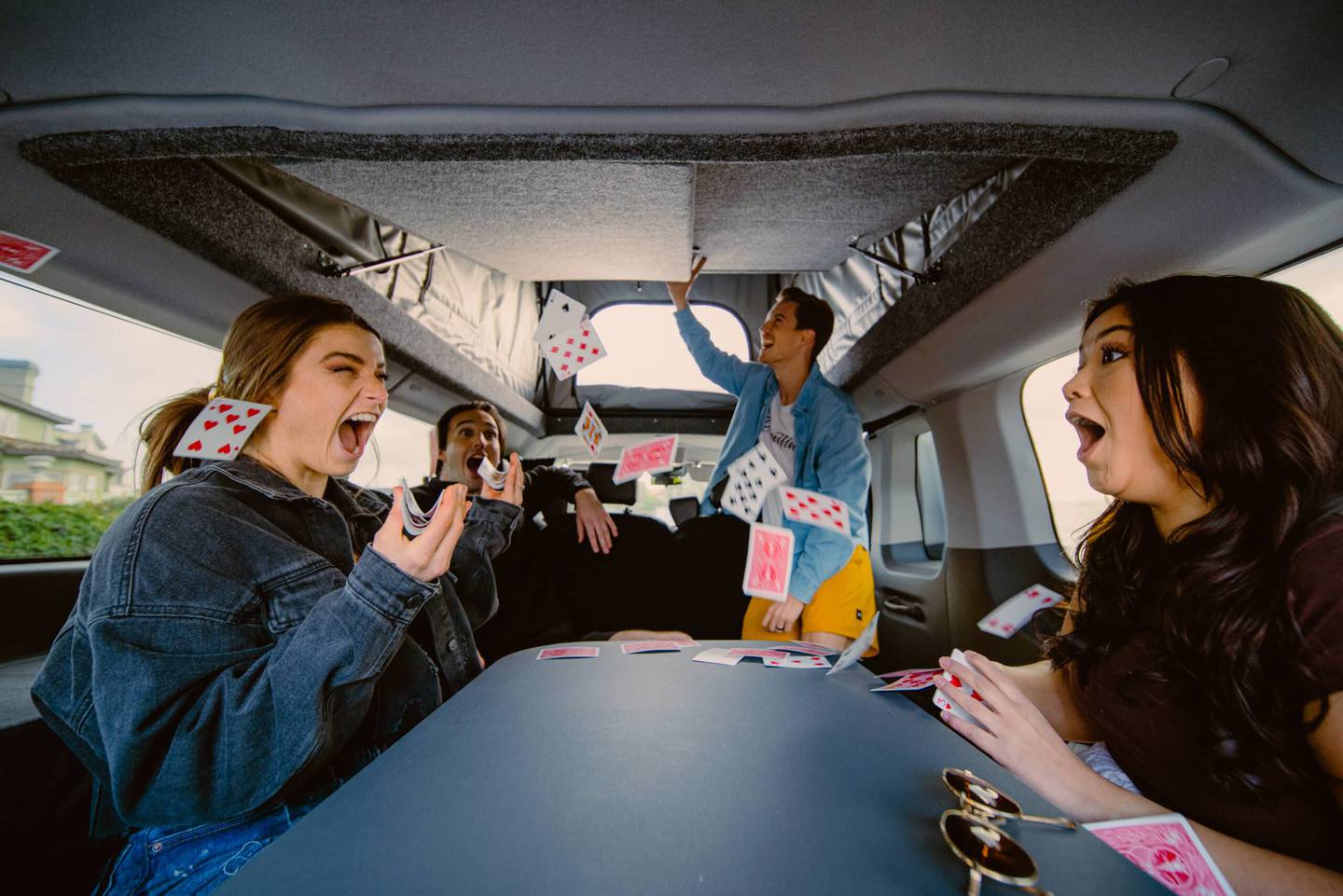 Hollywood Casino & Hotel Joliet
777 Hollywood Boulevard, Joliet
Located about 50 miles from downtown Chicago, near the nexus point of Route 66 and the Lincoln Highway, Joliet is home to one of the most convenient overnight RV parks along The Mother Road. The Hollywood Casino & Hotel offers an RV park on-site, separate from the casino parking lot, allowing guests to stay in town with convenient access to nearby downtown restaurants, museums and public amenities. The RV park features grassy sites with concrete pads, partial hookups and picnic tables. In the casino you'll find ample dining options, and plenty of modern gaming amenities for the parents. The park also has a dump station located near the entrance to the lots. Take advantage of the free shuttle to the casino to enjoy the complimentary breakfast, WiFi, and even their luxurious indoor pool.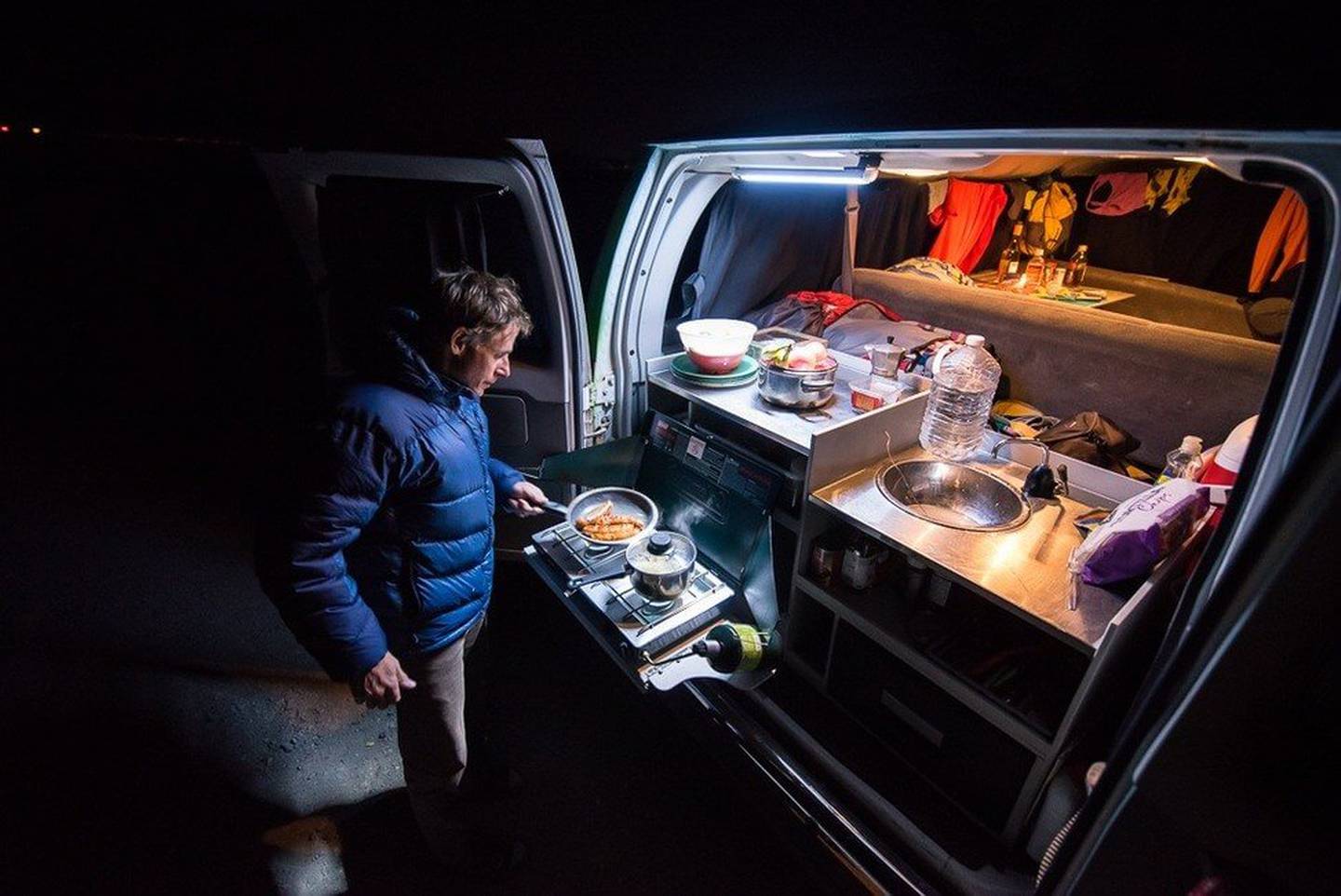 IBMC International Livingston County 4-H Park
18142 4H Park Road, Pontiac
Historic Pontiac is home to one of the last RV camping spots you'll find along The Mother Road. The IBMC International Livingston County 4-H Park, home to the wildly popular Livingston County Agricultural Fair - held every year in late July, also boasts economical camping amenities. Located just a short drive from the Illinois Route 66 Association Hall of Fame and Museum, Pontiac-Oakland Auto Museum and the Livingston County War Museum, this campground provided basic amenities in a beautiful natural setting. Donations for camping are modest, just $30 for 30 watt and $35 for 50 watt spots, and include dump stations, drinking water, climate controlled restrooms and shower houses, fire rings, picnic tables and horse stalls. Cash or check is required for payment, and alcohol is not permitted in the park.