Sit back, relax and enjoy these nostalgic dining destinations located just off the Mother Road. Packed full of vintage ambiance, throwback menus and plenty of Route 66 ephemera, these diners, hot dog stands and chicken restaurants have been serving up large portions and satisfying hungry guests for decades. Dine in or carry out, you'll enjoy some of the best classic eats The First Hundred Miles has to offer.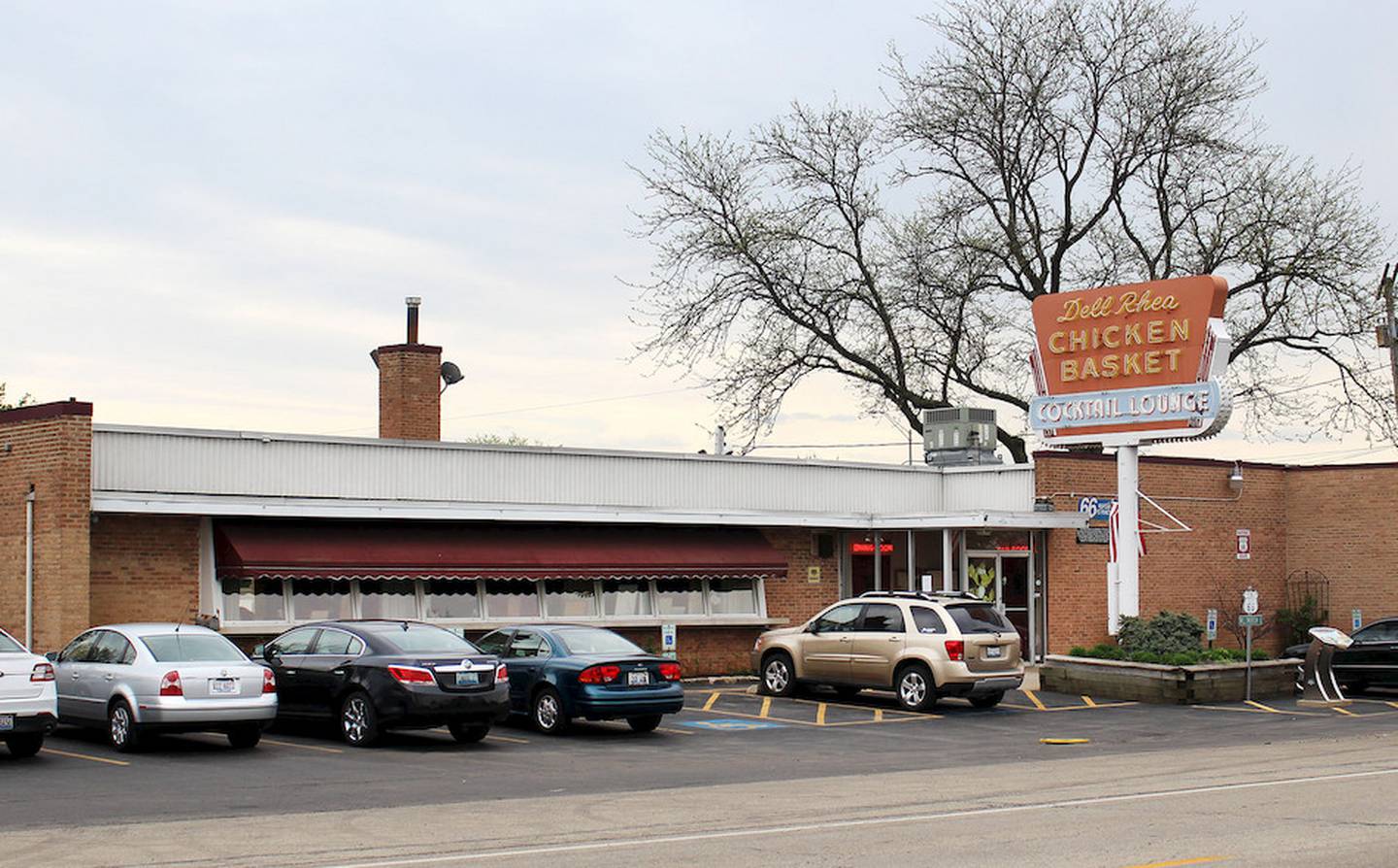 Dell Rhea's Chicken Basket
645 Joliet Road, I-55 and Route 83, Willowbrook
Fans of fried chicken have been loyally returning to Willowbrook's classic Dell Rhea's Chicken Basket since its doors were first opened to Route 66 travelers in the early 1940s. Dell Rhea's originally was founded as a service station and restaurant combination, and saw its popularity grow right alongside the Mother Road. Today, you still can savor the original taste of their renowned fried and roasted chicken, made just like it was during the heyday of Route 66. On the menu you'll find other home-style classics like corn fritters, baby back ribs, homemade mashed potatoes and an all-you-can-eat salad bar. Don't miss this authentic throwback restaurant, decorated with a charming country-inspired interior, conveniently located only 25 minutes from the heart of downtown Chicago.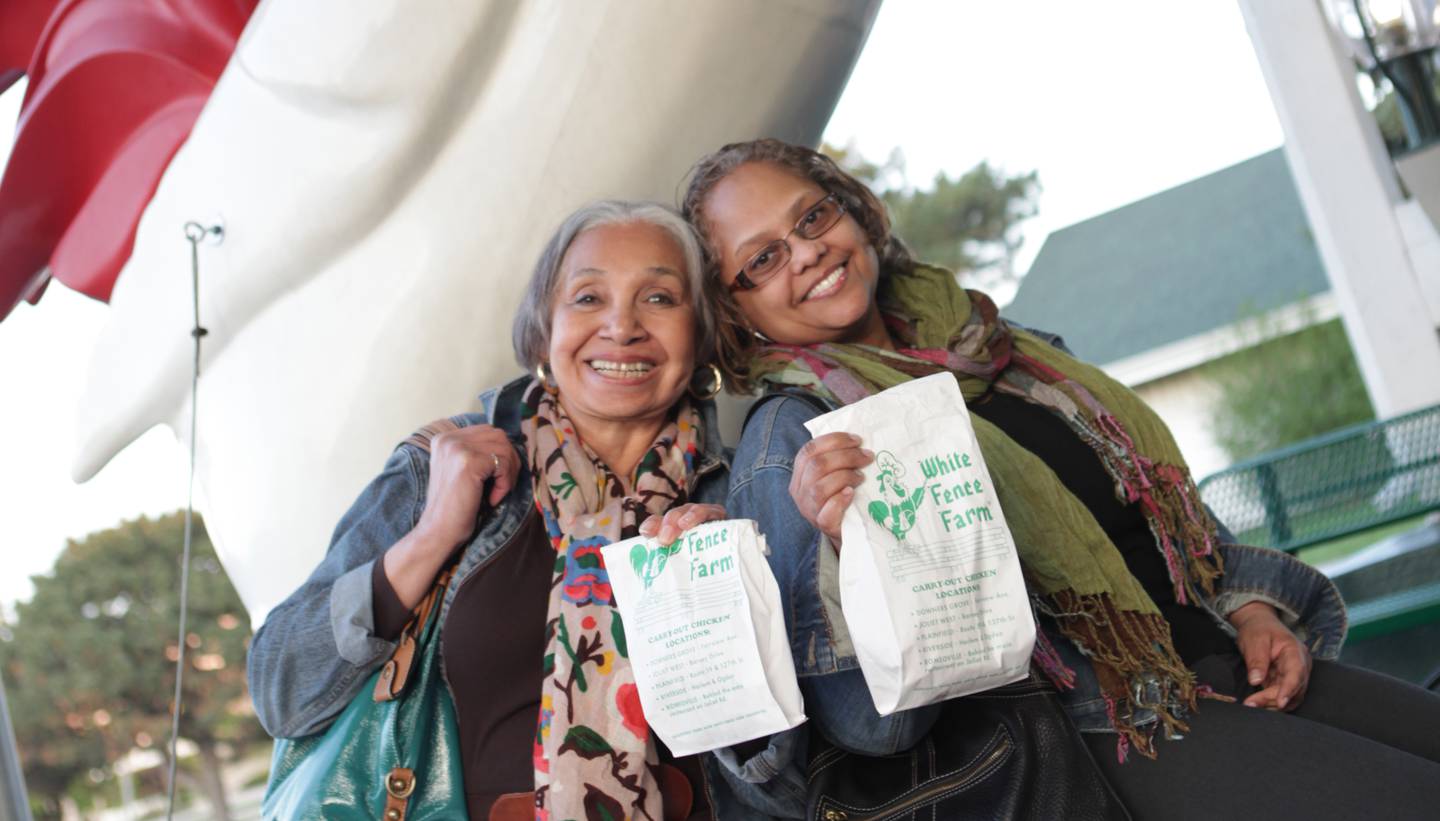 White Fence Farm
1376 Joliet Road, Romeoville
Just look for the water tower with the giant "WWF," and you'll know you're at White Fence Farm in Romeoville, one of the early iconic dining establishments along Route 66. Celebrating over 65 years in business, this actual farm has been serving up, as they say, "The World's Greatest Chicken" to several generations of hungry travelers. Their famous twice-cooked process, which involves baking and frying chicken to produce a distinctly thin yet crispy crust, draws in fried chicken fans from around the nation. In keeping with the authentic farm theme, every meal includes a variety of sides that have become as famous as their chicken: cole slaw, cottage cheese, bean salad, pickled beets and mashed, baked or French-fried potatoes.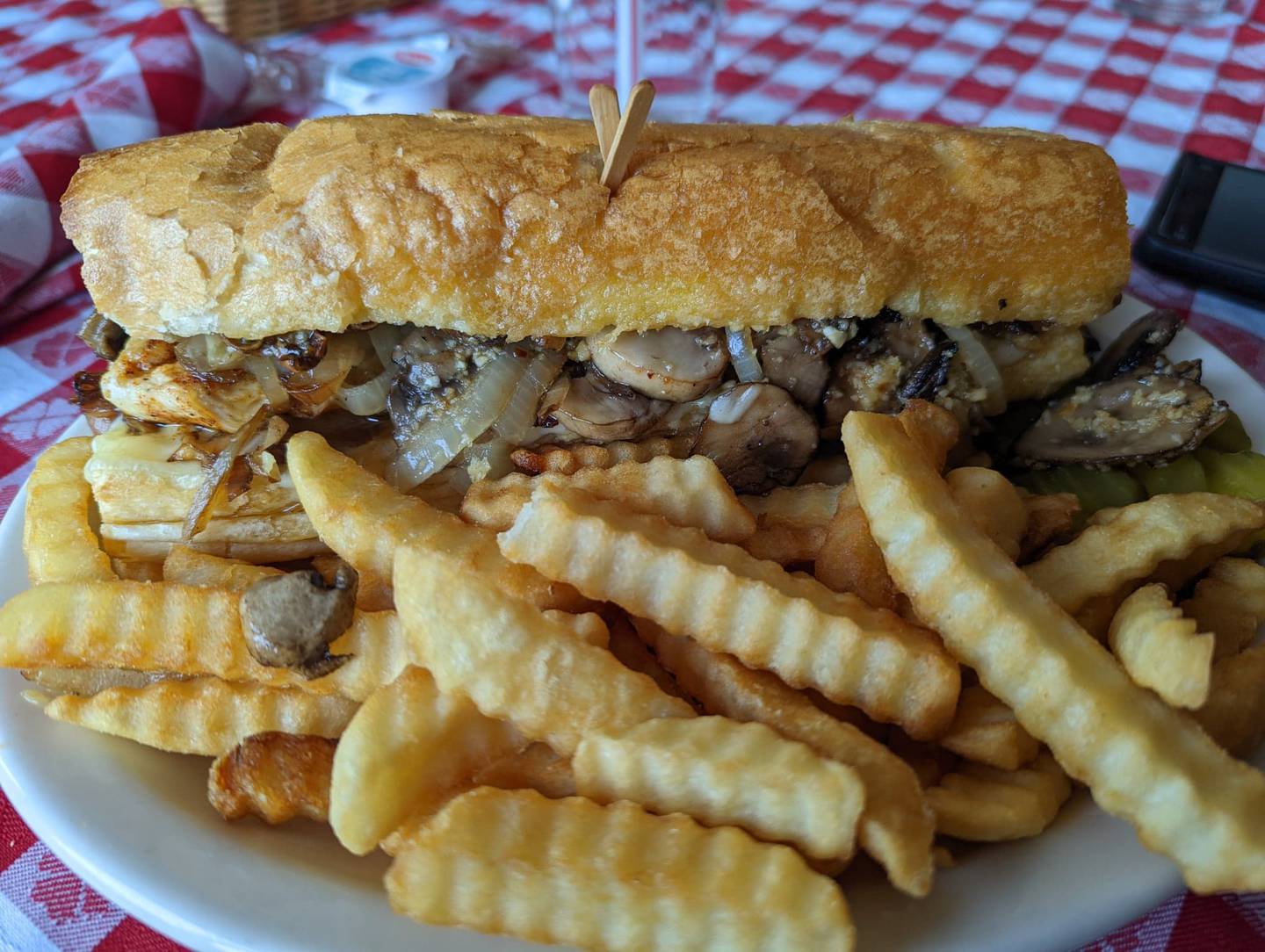 Merichka's
604 Theodore St., Crest Hill
Crest Hill's own Merichka's has been serving their legendary take on the classic po'boy sandwich since 1933, using fresh fried chicken in lieu of roast beef or seafood. This family-owned-and-operated eatery takes great pride in using Choice USDA and quality hand-cut meats. From their legendary chicken to the freshly hand-ground hamburger, Merichka's is incredibly authentic. The interior of the classic supper club boasts dark rich paneling, complete with red, checkered tablecloths and a generously sized bar, where you can order a libation or two before your meal. Menu items include great steaks and chops, as well as an extensive seafood selection. Their fan-favorite Garlic Butterine can be added to just about everything on the menu, enhancing the flavor of nearly any classic dish.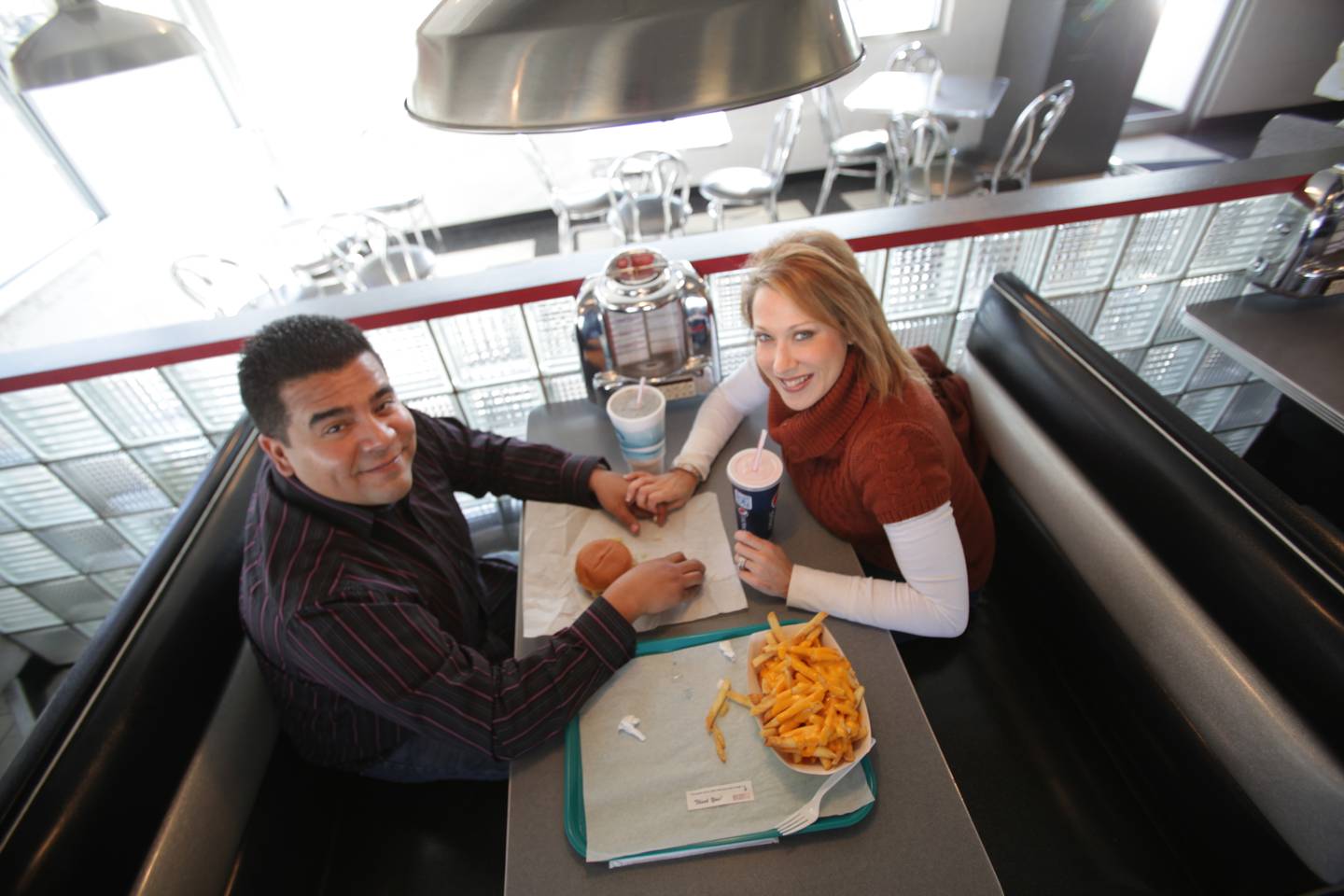 Polk-A-Dot Drive-In
222 N. Front St., Braidwood
This 1950s-style roadside diner is what Route 66 travelers dream of when first planning their trips. Decked wall to wall with 1950s memorabilia, and lined with fiberglass statues of Elvis, Betty Boop and company, this diner is a must-stop for anyone looking to experience a slice of nostalgia along the Mother Road. Polk-A-Dot also features a full menu with all the drive-in classics you know and love, like burgers, malts and chili cheese fries. Inside, you'll find jukebox booths, iconic black-and-white checkered floors and black-patent-leather booths, all held together with miles of stainless steel. Dine in or enjoy the outdoor picnic tables overlooking Old 66.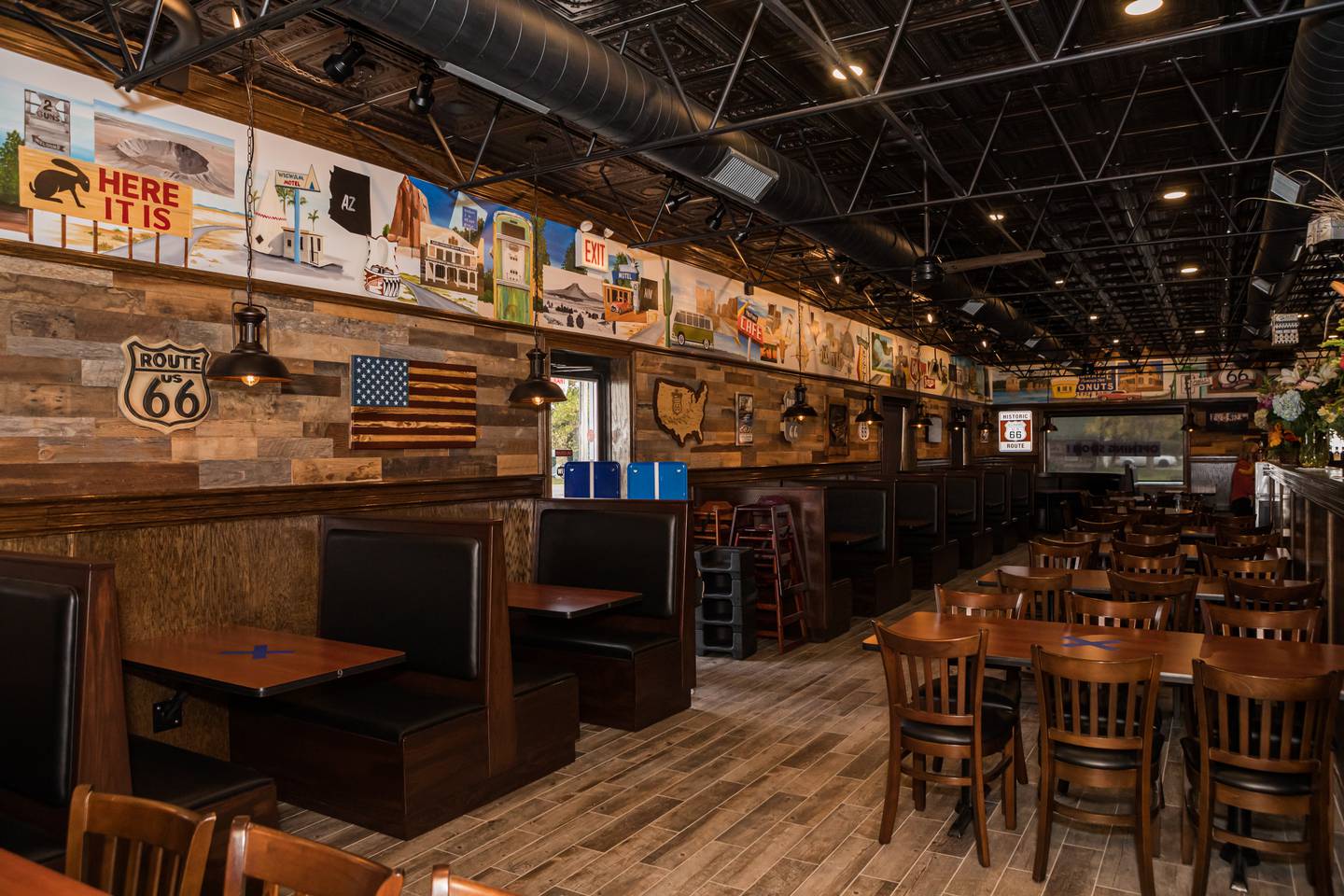 Old Route 66 Family Restaurant
105 S. Old Route 66, Dwight
Conveniently located just off Route 66 and I-55, this sit-down restaurant features a nice atmosphere, great decor and friendly staff. The outside of the restaurant sports a Route 66 mural, perfect for a quick photo-op, while the inside features a real fire engine chassis repurposed into the cashier station. Serving up home cooked meals and generous portions, this is the perfect spot to pull off the Mother Road and refuel with a hot dinner. Beyond the classic family restaurant items, you'll find family-sized menu offerings like Chicken By The Bucket and Sides By The Pound. You'll also find a selection of daily specials, homemade soups and delectable desserts. Many of these recipes have been handed down for over three generations, making the Old Route 66 Family Restaurant one of the most authentic stops on your historic cruise.
Nelly's Restaurant on Route 66
140 Bridge St., Wilmington
Nelly's Restaurant on Route 66 is home to a nostalgic menu and cozy interior lined with mementos, flags and signatures from more than a decade of Mother Road travelers. From their handmade 100% Angus burgers to Italian beef that bursts with flavor in every bite, Nelly's will never fail to satisfy your taste buds. Daily hand-cut fries and lightly battered onion rings make great companions for their specialty sandwiches and wraps. Though the burgers, hot dogs and sandwiches are all delectable, no trip to Nelly's would be complete without trying their famous pulled pork.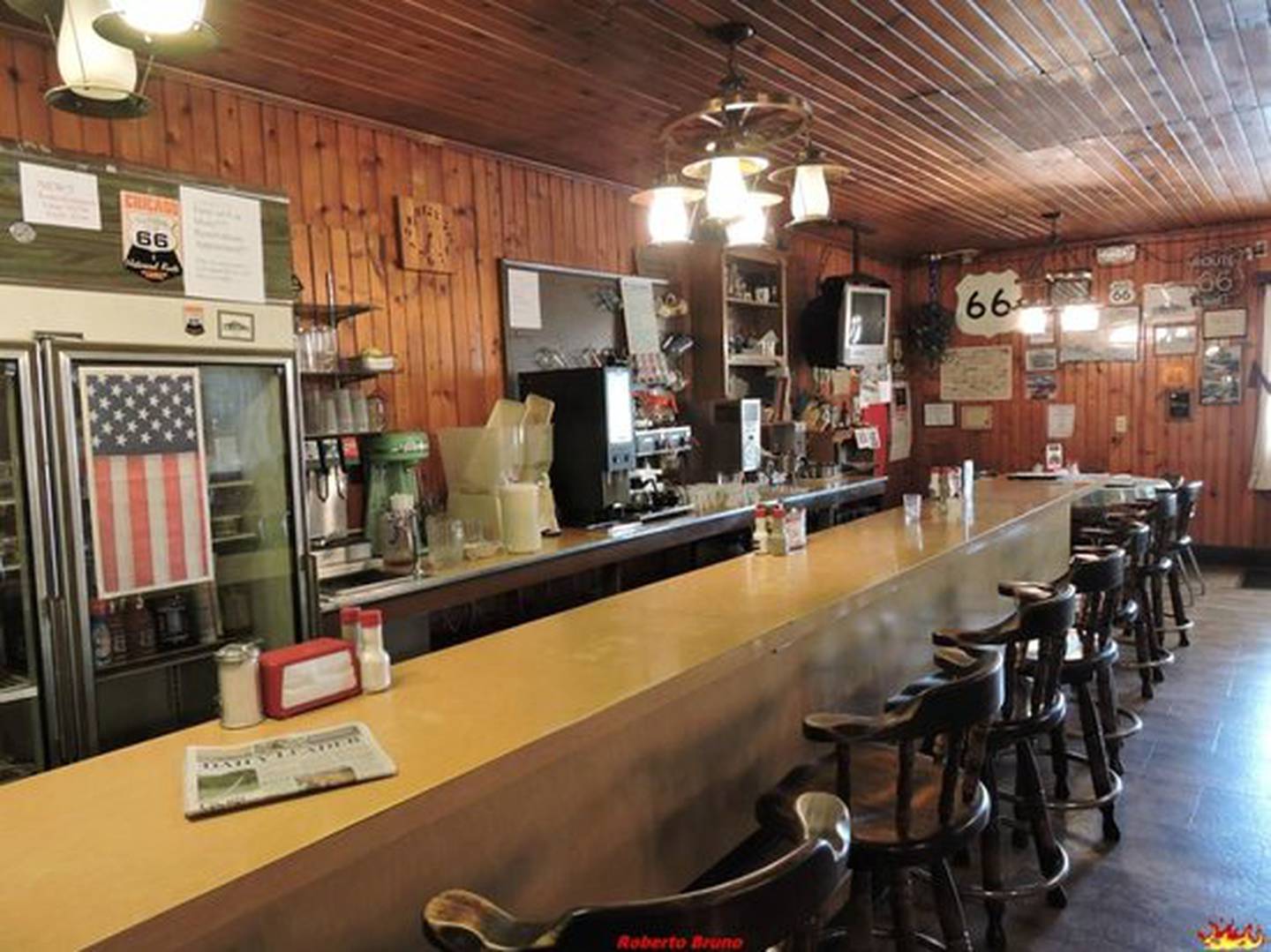 Old Log Cabin Restaurant
18700 Historic U.S. 66, Pontiac
Have a delicious home-cooked meal and enjoy a slice of made-from-scratch pie at Pontiac's Old Log Cabin. Open for breakfast, lunch and dinner, and also featuring a full service bar, this classic Route 66 dining establishment has welcomed guests from around the globe with a delicious home-style menu and a friendly throwback atmosphere.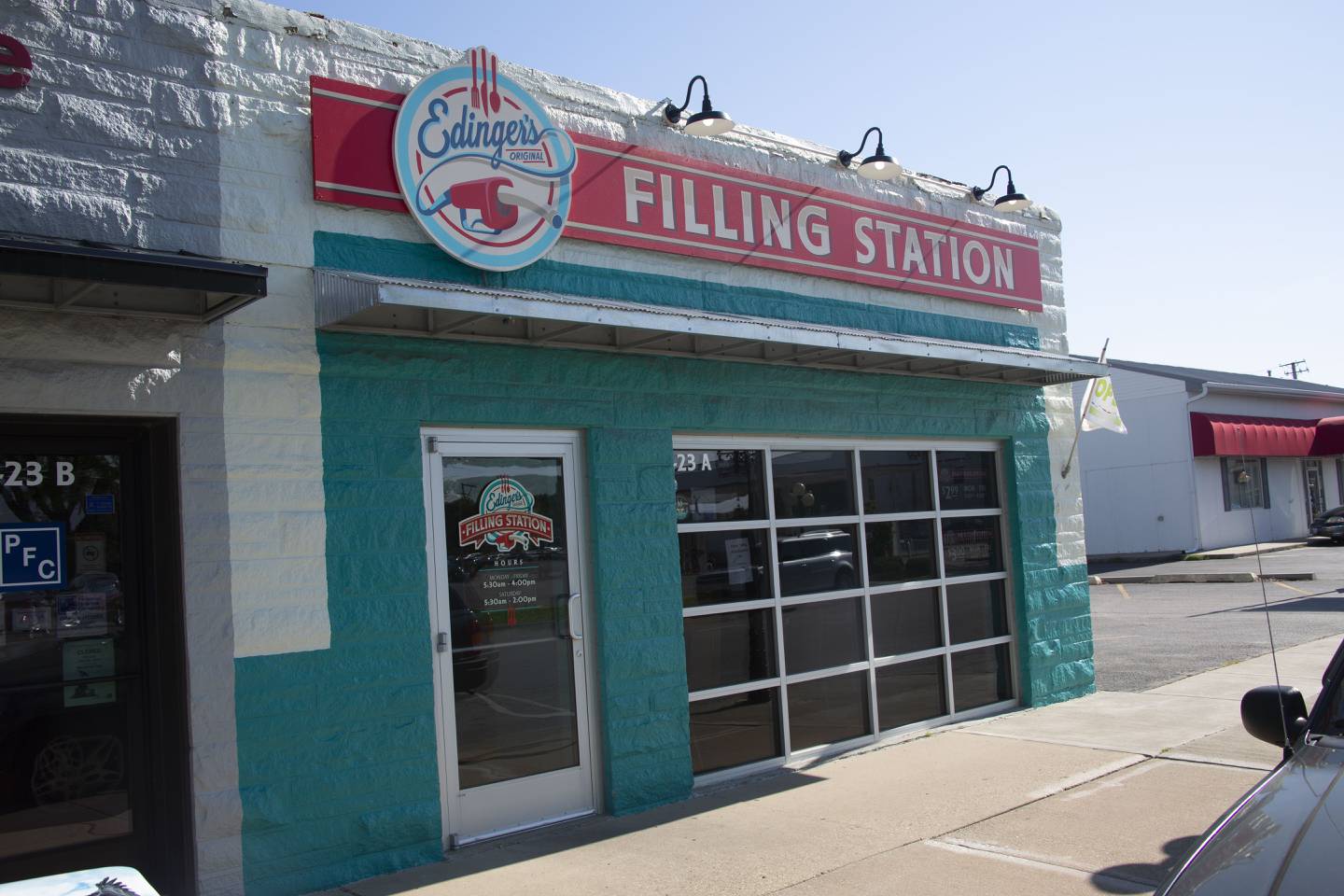 Edinger's Filling Station
423 W. Madison St., Pontiac
This nostalgic service station-themed restaurant has become a hit with Route 66 travelers looking for a bite to eat in downtown Pontiac. Edinger's Filling Station, which is housed inside a former auto garage, even features a large bay door at the front of the cleverly decorated restaurant. A popular breakfast, lunch and brunch destination, Edinger's starts serving up their menu of diner classics at 6:30 a.m. For breakfast, you'll find options like build-your-own omelets and their famous scratch-made biscuits and gravy. Edinger's also serves brunch and lunch through 2 p.m. weekdays. While here, be sure to try the chicken pot pie and their delicious line of homemade desserts.
https://www.thefirsthundredmiles.com/2023/10/06/classic-eats-on-route-66/